12 Days of Football 2018: Pep Guardiola and Manchester City
On the 1st Day of Football, the FA gave to me
Pep Guardiola's Manchester City
Welcome to It's Round and It's White's second annual 12 Days of Football extravaganza. As the holiday fixtures unfold, we'll celebrate many of the unique events from the past year in football. What better way to begin than with Sean Lunt detailing Manchester City's stunning Premier League title run in 2017/18?
When Manchester City look back on 2018, they will do with pleasure. This year will go down as the one in which they laid the foundation for domestic dominance. While Pep Guardiola is never entirely happy, even the Catalan is hard-pressed to find many faults with City's title-winning campaign.
City not only dominated the league but also set about rewriting its history. No side owns the single-season records as they do now. They set no fewer than 11 across last season. Most points, most wins, most goals all belong to them. So too do the records for the biggest title-winning margin, earliest title success and best goal difference.
The Citizens dominated lesser areas, too, ending the season with the highest average possession and most passes. Those two, in particular, tell the story of City's year.
There have been more than a few good title-winning teams in the past. Think of Arsenal's Invincibles, several iterations of Manchester United or Chelsea under Jose Mourinho the first time around. They set records and lit up the league. Manchester City took those records, beat them, and did so playing a style of football on a new level.
When Guardiola arrived in England it was widely claimed he would struggle. English football was too tough. It wouldn't stand for his style or allow him to install it. A disappointing first year suggested there might have been some truth to that.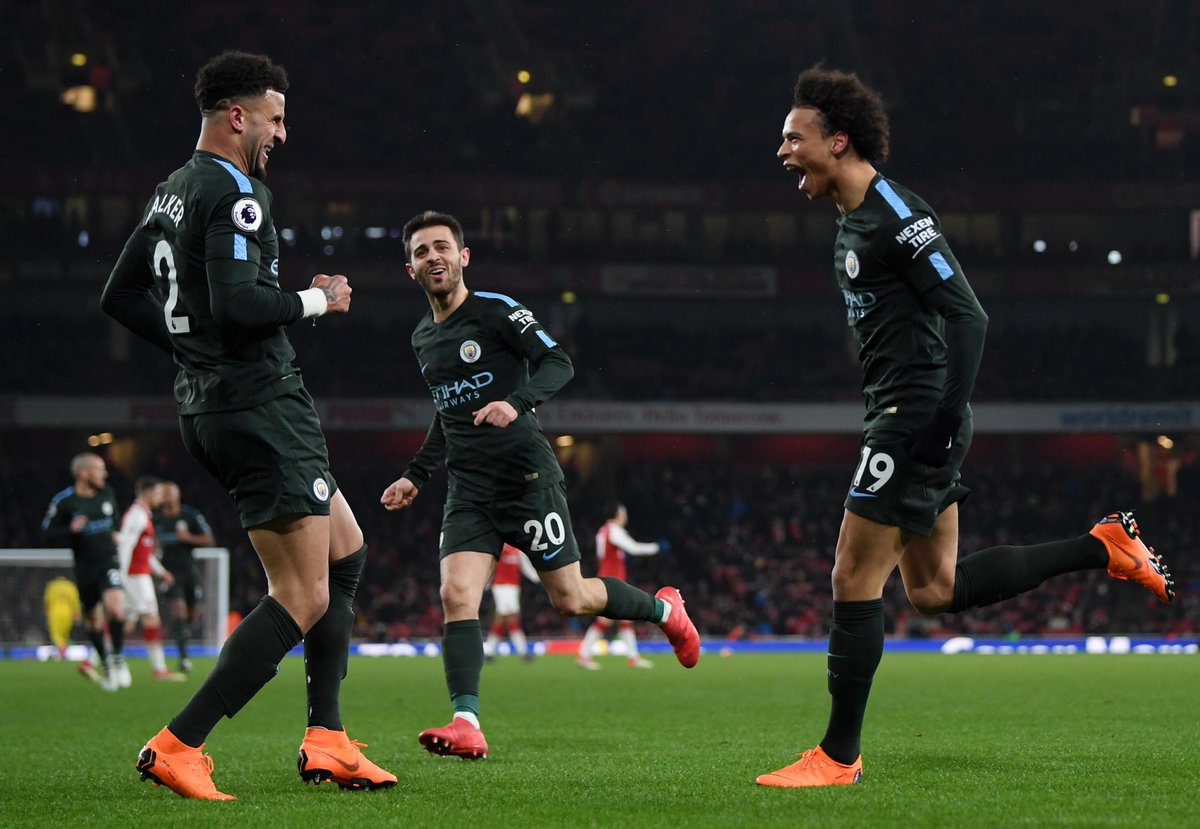 Manchester City 17/18 🔵
Most goals: 1⃣0⃣6⃣
Most wins: 3⃣2⃣
Most points: 1⃣0⃣0⃣
Goal difference: +7⃣9⃣
Consecutive wins: 1⃣8⃣
Points clear: 1⃣9⃣
The best #
PL
team of all time 🏆
https://t.co/a8HPqK2MIN
In reality, Guardiola's City were adapting. They learned, adjusted, then showed the doubters how wrong they were. Beautiful attacking football that relentlessly tears teams apart has been coupled with defensive strength and nous. It is perfect harmony. Their performances across the campaign proved as much.
Guardiola's style has dragged English football forward by the scruff of the neck. The rest of the league must adapt. Some even try to play the same way. When others perform at the highest level, they're not quite good enough. Liverpool might be the exception but the difference between the teams in the table is marginal and it can be argued some calls have gone Liverpool's way. The Reds must prove themselves over an entire season. City already have.
City's dominance also made the rest of us question our footballing knowledge. Goalkeepers now must be good with the ball at their feet because of Ederson. Centre-backs must pass out from the back. Teams can somehow have every player attacking without being weak defensively. Manchester City sent English football back to school. Just trying to cope drags the other 19 clubs forward.
Despite the one-point gap with Liverpool in the table, City fans can only be pleased that this campaign carries on from last. The dominance isn't so profound because rivals are adjusting but there is no regression.
The records continue to be theirs. They are already first for shots per game and fewest shots conceded in 18/19. No side in the league dribbles as much as they do. They are also chasing in the possession stats and accurate passes per game. They are just as commanding in European competition.
A huge congratulations to Man City and Guardiola for winning the Premier League. A fantastic team who have played some incredible football. Stuck to their principles and dominated England. Could we be seeing a dynasty emerging?
Liverpool's best start to a season with 45 points from 51 only gives them the slightest advantage in the table. That is a testament to Manchester City's enduring quality.
Were this any other year, Jurgen Klopp's team would be well ahead. They are only four points short of City's total at the same stage last season. That most fans believe Liverpool will only prevail should City somehow trip up, rather than through their own merit, reveals how deeply Guardiola has buried the doubts about his philosophy.
Where the Premier League title ends up is an issue for 2019. For now, 2018 remains the year. It belongs to Manchester City and will go down as one of the most important in English football's long history.