12 Days of Football 2018: Two Title Races
On the 2nd Day of Football, UEFA gave to me
Two title races and
Pep Guardiola's Manchester City
Welcome to It's Round and It's White's second annual holiday-fixture celebration. Over a dozen days, we'll cover a variety of events from 2018, looking both forward and back. On Day Two, it's the strange manner in which the Premier League and La Liga appear to have exchanged personalities. Jordan Street explains.

Football is a funny old game. For a decade or so, the Premier League has so often been heralded as the European pinnacle within the beautiful game. That's largely due to the fact that anyone can beat anyone on their day, coupled with an extremely competitive title race year-in-year-out. On the flip side, you had avid La Liga followers arguing that they were the top dog because their country played host to the two most dominant teams within the sport.
For so often, you wasn't really sure who'd be crowned Premier League champion. Would it be Manchester United yet again? Would Chelsea's big-spending who comes out on top? Would Liverpool finally win their first top-flight title in almost thirty years? Could Tottenham Hotspur finally ditch their bottle-job nickname? And finally, can Arsenal get themselves back on top? Things have changed, though.
Ironically, it's due to a Spanish (or Catalonian) import; Pep Guardiola. His first season at The Etihad was certainly a forgettable one, but since then, the Cityzens have been completely dominant. They romped to a record-breaking Premier League crown last term, blowing away all competitors including their fierce rivals United, who finished second some nineteen points off the pace. They've started this campaign in similar fashion, however, their rivals from just down the M62, Liverpool, are chasing them every single step of the way...
Already it looks as though one of these two sides will be crowned top dog. The gap between City and Liverpool to the rest is already growing. Perhaps what's even more telling of the gulf in class is what is taking place on the turf. Arsenal struggle at times, Chelsea tend to look slow and lethargic when Eden Hazard isn't lighting it up, while Spurs always have that momentary lapse in concentration in them. United are already battling for a top-four finish, nevermind a title win. City and Liverpool just keep bludgeoning their way through whatever obstacle is put in front of them; except when they faced each other and played out a bore 0-0 draw.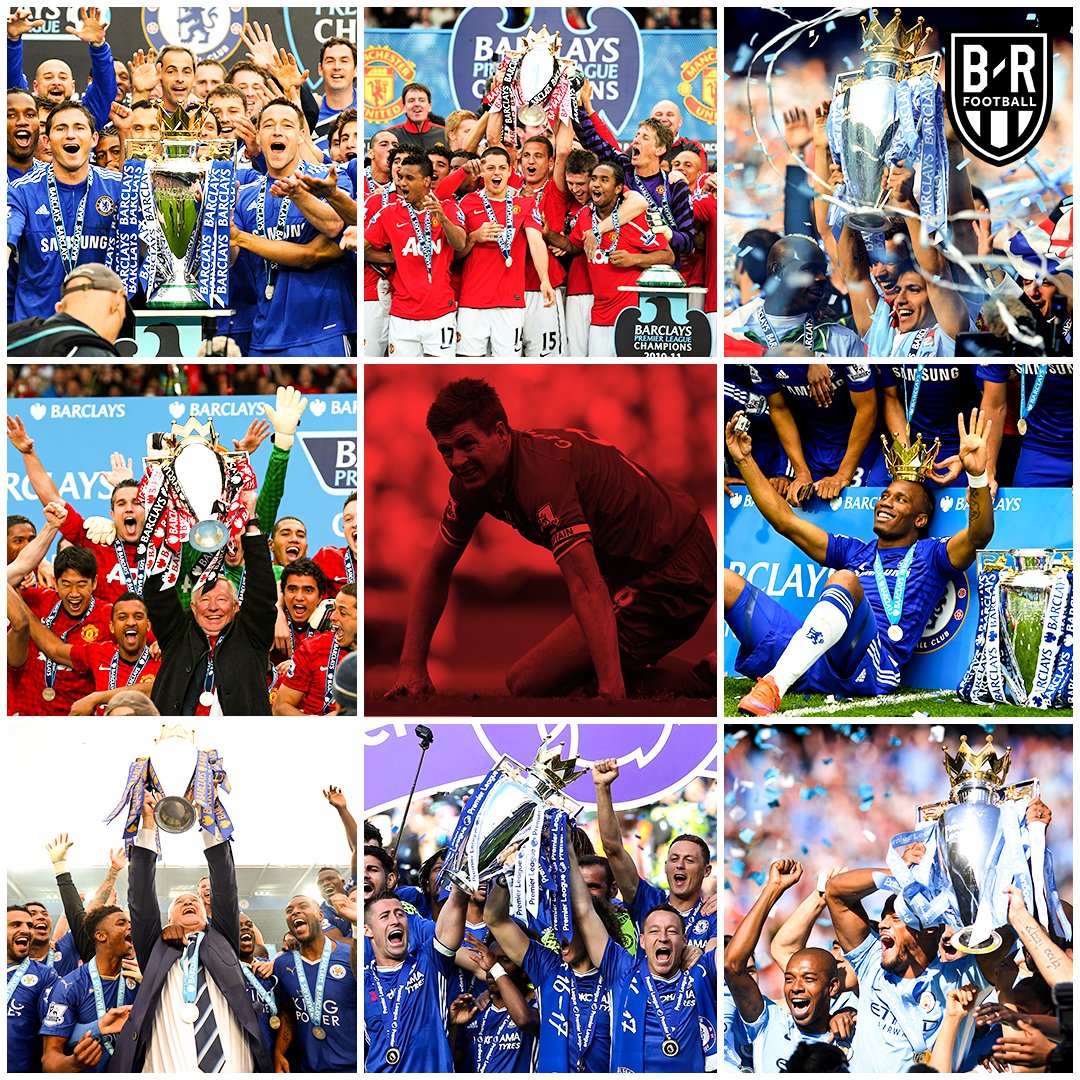 Last 10 Premier League leaders at Christmas:
—Chelsea 🏆
—Manchester United 🏆
—Manchester City 🏆
—Manchester United 🏆
—Liverpool ❌
—Chelsea 🏆
—Leicester City 🏆
—Chelsea 🏆
—Manchester City 🏆
—Liverpool ❓
https://t.co/sG9WRbYdMb
Now let's head South East... And although there may be a familiar face leading the way with FC Barcelona sitting at the summit, the chasing pack are closing in like a bunch of hungry wolves. Sitting in second place and just three points off the pace is Sevilla. For so long, they've been known for their Europa League exploits, but Los Hispalenses are bringing their A-game to La Liga matches almost every week.
Then come the Madrid sides. Somewhat surprisingly, it's Atletico in third place. They too are just three points off their Catalan rivals, only behind Sevilla on goal difference, however, the pair will go head-to-head in a few weeks time. That clash could well be the deciding factor as to who Barca's nearest challenges are. Sitting in fourth right now is Real Madrid. They've improved their league form since the 3-0 thumping away at Eibar and are rapidly closing in on the teams above them. They're five points off the La Liga pace, which is nothing at this stage of the season.
The fairytale story in Spain has to be Alaves. They're one point further adrift of Real, but their fans will be in absolute dreamland just to be in Champions League contention. Now, it would take something pretty special for them to leapfrog the current top four, but you just never know, perhaps they could be about to do a Leicester City and pull off the unbelievable.
It's just bizarre to see such role reversal. I'd argue that the strength in depth in Spain is now far stronger than it is in England, while right now, I'd fancy the Premier League's big-boys in a standalone match against Real Madrid and Barcelona. The complete flip over just highlights how unpredictable our beloved sport can be, and it's certainly going to be intriguing to see who's crowned winners of the respective leagues come May...