3 positions Chelsea must improve next season
Whose tyres should the Blues be kicking in the January market?
Barring last season's Europa League victory over London rivals Arsenal, Chelsea had little reason to be excited over the past two campaigns. Even the triumph in Baku was tampered by the spectre of a transfer ban and the manager and talisman taking their leave while the champagne was still bubbling. Appointing Frank Lampard brought hope that title challenges were just over the horizon. They're not in sight yet.
Lampard led Derby County into the Championship playoffs in 2018/19 with one or two Chelsea cadets backing his play. Freshly installed at Stamford Bridge, Lamps began a cultural revolution at the club where he scored 211 goals. As a player, Super Frank made the move to Chelsea from West Ham years before Roman Abramovic brought his chequebook and began buying expensive superstars. While no one can fault the success of a strategy that brought five Premier League titles, a Champions and two Europa League trophies, the Russian oligarch eventually reached his limit when Shiekh Mansour, the Glazers and Fenway Sports Group began outspending him at, in reverse order, Liverpool and the Manchesters United and City. Thanks to the chairman's newfound reticence and the since-resolved inconvenience of a transfer ban, Lampard necessarily adopted a different approach.
While Mason Mount and Fikayo Tomori followed him home from Pride Park, the pair contributing heavily to Chelsea's success through adversity, their inexperience also showed. Thus, with the transfer ban removed, many Blues fans are eager for the manager to spend. He may not share their enthusiasm.
Saturday's visit to Saint James' Park featured five academy graduates in the starting XI. The Geordies stole a 1-0 victory at the death through Isaac Hayden, their disciplined play throughout taking advantage of their opponent's youthful inconsistencies. A better argument for supplementing the squad in the January window can't be made. Three positions cry for help the loudest: centre-back, left-back and right-wing.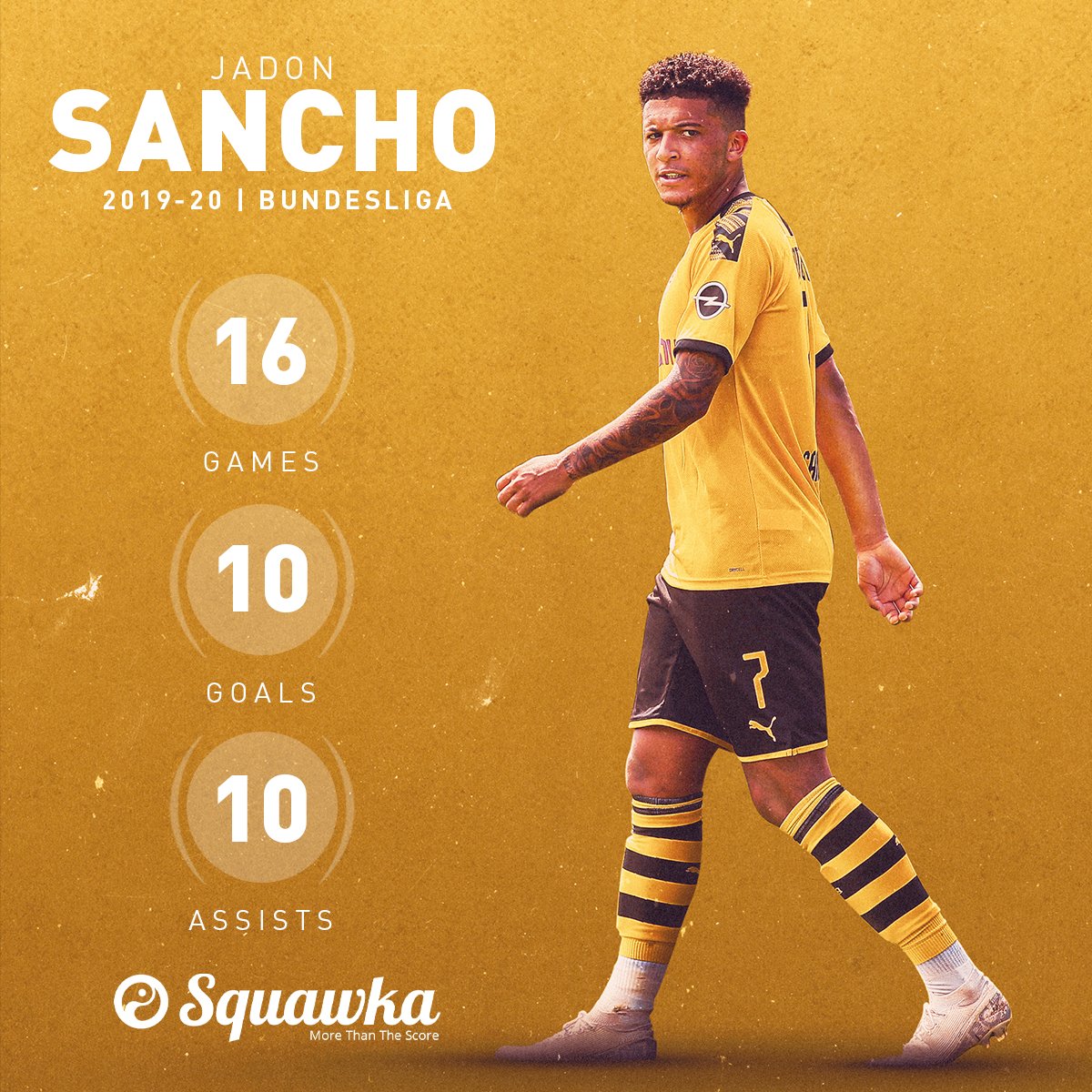 Jadon Sancho is the first player in Europe's top five leagues to score 10+ goals and provide 10+ assists this season.
He's 19 years old. 💫
https://t.co/iO5FViyfJS
One rumour that doesn't seem to go away is Borussia Dortmund winger Jadon Sancho's inevitable arrival. The Blues need a creative talisman to replace Eden Hazard. The loss on Tyneside made that clearer than ever. For all their veteran and burgeoning talent in the attacking third, the Blues only claim 39 goals through 23 Premier League rounds. Manchester City, Liverpool and Leicester all leave them far behind. Sancho was the first player in Europe to reach double digits for goals and assists this season. Understandably, he is a hot property. The England international's contract expires in 2022, however. Chelsea must pay a premium to secure his signature in this or the next window. While they work on that deal [assuming], Willian, Pedro and Callum Hudson Odoi are serviceable if not as talismanic.
Meanwhile, the rearguard struggles to keep the side in the black. Defensively, the Blues lie joint-seventh in the table with Wolves, each club shipping 30 goals. Despite their five-point cushion in the final Champions League place, Chelsea can't afford to be as patient at the back.
A wealth of opportunities given, Emerson hasn't stamped his authority on the first XI. Leicester City's Ben Chilwell is touted as a possible solution. The left-back ranks among the league's best and fits Lampard's youthful profile. Regardless prying him away from Leicester will be no easy task. The Foxes offer everything Chelsea does from Blue shirts to Champions League football to a gifted, ambitious manager. In the bargain, their ownership seems more willing to spend even if they lack Chelsea's resources. Chilwell is also locked in, his contract expiring in 2024. Another option might be Manchester United's Luke Shaw. The former Southampton star is signed through 2023 but his England hopes are fading with young Brandon Williams emerging from United's Carrington academy. He might be more interested in forcing a move.
Lampard's backline sorely needs leadership. Kalidou Koulibaly could help scratch that itch. Like all the best players, however, he is not readily available. Committed to Napoli through 2023 and now working under a manager, in Gennaro Gattuso, who appreciates the art of defending, Chelsea must either pay through the teeth or look elsewhere. Of the notable names whose deals run out either this summer or next, such as Jan Vertonghen, Sokratis, Jonny Evans, Sergio Ramos, Thiago Silva and Giorgio Chiellini, Atalanta's Jose Luis Palomino is the youngest at 30. What's clear is that Chelsea's in-house options have been bounced back and forth from the lineup to the bench so often, the confidence to lead is lacking.
The Blues face a trying summer. In a market that speaks with money, Lampard may find himself forced to play along to keep his side in the hunt.