3 things Newcastle United must do to avoid relegation
The Magpies are still struggling to find Premier League footing
A hug is definitely required for Newcastle United supporters. They might reject it in anger but through the length and breadth of Premier League sympathizers, all fear for the Magpies. Nine games into the season, they are yet to win. There have been a staggering seven defeats to worry about.
The blame is enough to go round St James' Park. Manager Rafa Benitez is just beginning to receive his share. But owner Mike Ashley has already been served his, in abundance. Clearly, the blame game isn't working.
Judging from the way Benitez and Ashley beamed heartily at each other following a recent meeting at Newcastle's pizza summit, the Spaniard's job is safe, for now at least. Besides, sacking him would cost a hefty compensation. It's unlikely the prudent Sports Direct magnate will allow for any red on his accounts.
On Ashley; the greater majority of Magpies fans are united in loathing the man. They want him gone. He has to sell the club first, though. Scratch that. Someone must show a firm interest in buying first. No one is at present.
Newcastle supporters have resorted to booing their own team nowadays. Harsh as their actions may be, faulting them would be harsher. Those who've paid as much as £50, in some categories, will only show patience for so long.
Newcastle United must turn the corner, starting by doing these three things.
Make tactical changes
Not what Newcastle would have wanted, they've already faced five of the Premier League's big six this campaign. Liverpool is the only exception. As anticipated, the Magpies failed to pick up any points in those matches. Each defeat was no coincidence.
Newcastle's most recent loss to a big-six side came away at Manchester United three weeks ago. It was the only time they had led against a top dog. A two-goal lead, no less.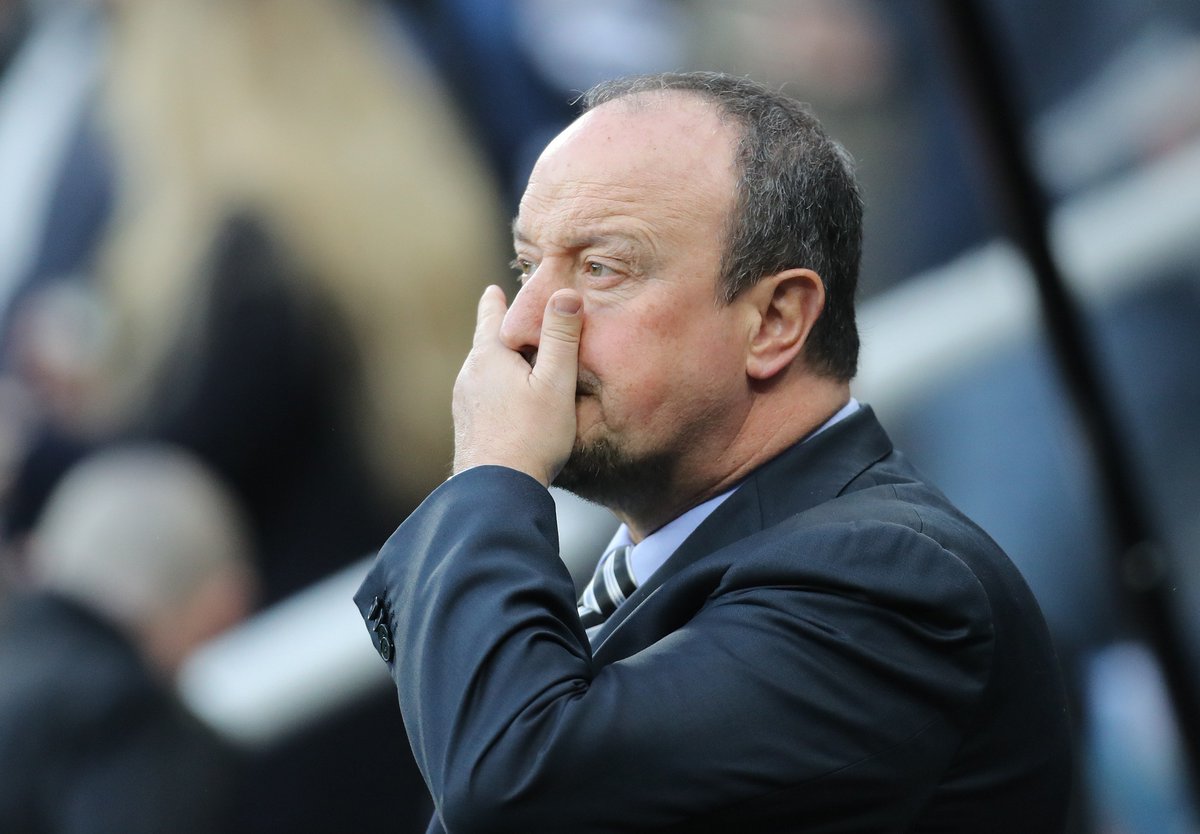 With 20 minutes remaining at Old Trafford, victory seemed within Newcastle's grasp, although everyone knew they'd have to labour to get there. Benitez looked at his watch before shifting uneasily in his seat. Maybe he felt it then, his side would fall to pieces.
Looking at that match in retrospect, the Magpies were too timed to understand how good they are when attacking. Benitez's defensive, overly pragmatic style has cost the Toon against the big teams. It's costing them against the smaller sides, too.
Isn't it time Newcastle change ways, playing some high-press attacking football? After all, they have the players to make it happen.
Start the dogfight now
When a season begins to unwind, even elite teams dread playing the relegation-threatened. Mid-table sides often fall easily to those point-hungry strugglers. Everyone starts to wonder where their strength is coming from. It's down to the adrenaline, desperation and urgency that accompanies one drowning.
Newcastle have sunk to the Premier League's bottom. They top every list of relegation favourites. It's time to seize the initiative. The frantic scramble for safety must begin now.
Piling unnecessary pressure on themselves won't do the Magpies any good. Except they plan on falling off the table, the only place to go is up.
Sign new players
If Ashley is, as he claims, interested in Newcastle's progress, then his wallet needs to loosen this winter. Enforcing a strict budget on the back of a financially profitable campaign was senseless, to say the least.
Like Jose Mourinho, Benitez has complained bitterly about not receiving support in the transfer market. Another window opens in a little over two months' time. Ashley needs to dole out more than a few million to bolster the ailing squad.
All is not yet lost for Newcastle United. Salvation is within reach. First, though, they must take some proactive steps.