Rating 7 contenders to replace Unai Emery at Arsenal
Arsenal intend to look at several candidates to permanently replace Unai Emery.
Background image: Ronnie MacDonald, CC by 2.0
The inevitable finally came to pass. After a mere 18 months in charge, Arsenal parted company with Unai Emery, the man they chose to succeed Arsene Wenger. The Spaniard's tenure began in a promising manner with a 20-match unbeaten run. It quickly turned sour when the club slipped out of the Champions League places then lost the Europa League final, Emery's strength, in embarrassing fashion. The Gunners limped through the early doors in this campaign, raising questions about the former PSG and Sevilla boss's tactics, selections and substitutions.
Now, it's a question of who replaces the replacement on a full-time basis. Here's a look at the candidates, in no particular order.
Freddie Ljungberg
The Arsenal legend was promoted from the U23s to manage the first team while the board searches for a permanent coach. The Swede would love to follow in Ole Gunnar Solskjaer's shoes by carving out a good run and winning the appointment himself. Much like Solskjaer, Ljungberg promised 'to put smiles back on the faces' of players and fans and get the team playing in the style to which they were previously accustomed.
If he can set Arsenal on an upward trajectory, the job could be his. Unfortunately, he didn't find the dream start that the Norwegian enjoyed against relegation-bound Cardiff. Norwich are in similar straights but still eked out a 2-2 draw against the Gunners. The result does nothing to convince the board a more experienced hand is required.
Mikel Arteta
Another Arsenal legend, the current Manchester City coach was considered the favourite for the job before Emery was appointed. His unveiling seemed a foregone conclusion until a last-minute shift from the Arsenal board. Arsenal may wish to correct that error but it could be a barrier for Arteta.
If it isn't, nearly four years learning as Pep Guardiola's right hand Arteta arguably prepares him well for any job. Arsenal's attacking options provide him with the opportunity to show what he can do. On the other hand, Manchester City's title defence is on life support thanks to their defensive woes. Given that is Arsenal's primary dilemma, the club may decide to look elsewhere.
Mauricio Pochettino
The former Tottenham boss is still smarting from his Spurs dismissal. Is revenge on his mind? Will the possibility to remain in North London and not uproot his family appeal to the Argentine? Will he appeal to fans? On the one hand, the Lilywhites are the Gunners' chief rivals. On the other, a few players have crossed the line to play for both clubs, most notably Sol Campbell. Why not a manager?
Pochettino played positive football at Tottenham but built his attack on a solid defensive foundation. Toby Alderweireld and Jan Vertonghen ranked among the Premier League's best backline pairings for several seasons. Might one or the other follow him to Arsenal in January or possibly both in the summer. Both are in their 30s and represent a short term fix but the Gunners need immediate help.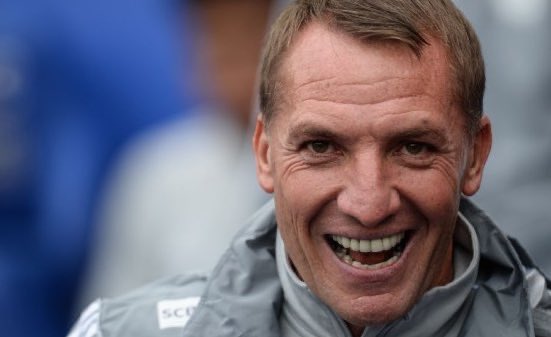 🎤 Reporter:
"Is it true that there's a clause in your contract. If a club meets it you can go?"
🗣 Brendan Rodgers:
"There is in most manager's contracts."
CC: @
Arsenal
https://t.co/D3rd655piV
Max Allegri
Out of work since leaving Juventus in May, the Italian is reportedly taking English lessons in preparation for a Premier League job. Given the language barrier was rumoured to be a problem for Unai Emery, the Raul Sanllehi will want to confirm Mild-mannered Max is fluent before installing him in the clubhouse.
The chance to manage Arsenal is surely an opportunity Allegri would not turn down. He led Juventus to five consecutive Serie A titles and a Champions League final during his time in Turin and won another Scudetto with AC Milan prior. He has a proven track record at two clubs known for defending. Relationships with key players allegedly grew strained in his final campaign, much like Pochettino at Spurs. Still, five years is an eternity in today's intense, result-oriented climate.
Carlo Ancelotti
The Napoli boss is an outsider for the job but could be desperate for a return to the Premier League amid problems at Napoli. In his second season at the San Paolo, the Partenopei are seventh. That sounds too much like Arsenal's recent struggles to make him a solid choice.
Still, his Chelsea side held the Premier League scoring record for a single campaign until Pep Guardiola asked the Italian to hold his beer. Having managed the likes of Chelsea, Real Madrid, Milan, Juventus, PSG and Bayern Munich and won three Champions Leagues. The Arsenal job would hold no fear for him.
Ancelotti is a safe option but perhaps that is exactly what the Gunners need.
Rafa Benitez
The former Liverpool and Chelsea boss is on a working holiday in China, making a reported £11.5 million to manage Dalian Lifang. His heart remains in the Premier League, however. As he did at Chelsea and Newcastle, Benitez's first priority will be to steady the ship and make Arsenal difficult to play against again. In recent matches, even the weakest opponents outshoot the Gunners. Benitez would look to change that particular stat and get Arsenal to start playing on the front foot again. Never the most popular choice, he could be the most sensible.
Nuno Espirito Santo
An early favourite for the job, the Portuguese enhanced his reputation by leading Wolves from the Championship to Europa League in just two years. he has the West Midlands side solidly established in the Premier League's top half. Admittedly aided by access to super-agent Jorge Mendes' clientele to beef up his squad, it shouldn't detract from the work he has done. It's a mark of respect that many managers deliberately change formation when facing Wolves.
The question is whether he feels he can take Wolves any further? If not, reviving Arsenal is surely a challenge he'd relish. If there's one blot on his record, it's Wolves' poor record against sides lower in the division. He struggles when opponents allow his side possession, pre-empting the counterattack.