7 days left: 5 Premier League players desperate for a transfer!
There are just 7 days left until the Transfer Window slams shut and there are some players in the Premier League that should be desperate to get a transfer out of their club.

Below are 5 players that are not in their current manager's plans as they are starved of first team football and will rot on the bench for the next 6 months unless they get that move within the next week. If they aren't on the phone to their agents, then they should be!


Branislav Ivanovic - Chelsea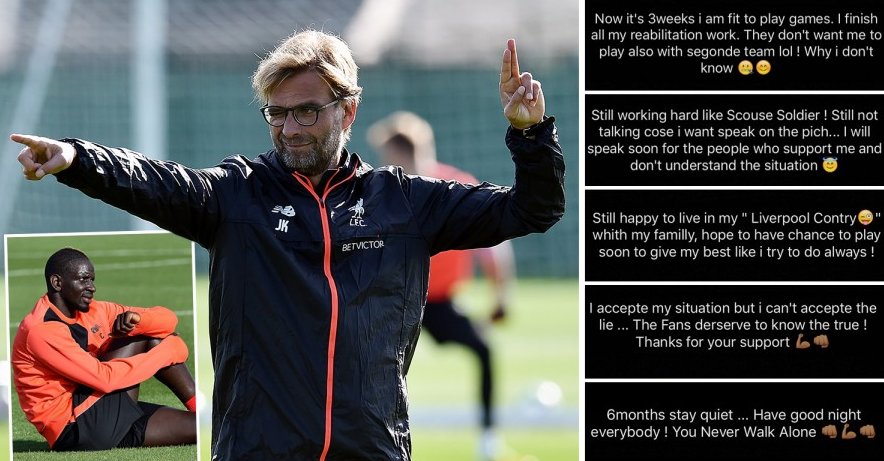 The Chelsea defender is the forgotten man at this season's top Premier League team.

Conte's switch to a back three shouldn't have been an issue for Ivanovic as he is comfortable playing either as a right wing-back or as the right-sided central defender. Unfortunately, the Serbian hasn't had a look in as Moses has made the wing-back spot his own and Azpilicueta is unmovable on the right-hand side of the back three. He has lost form over the past season and a half but there is plenty of life in Ivanovic yet and a move to another club could see his class return.


Mamadou Sakho - Liverpool


The big centre-back has fallen completely out of Jurgen Klopp's plans due to off-field issues.

Ever since that incident with the failed drugs test, that shouldn't have been upheld, the Frenchman seems to have lost the plot with strange behaviour. He angered his manager by deciding to bizarrely interrupt a Klopp interview with a video camera of his own with some poor attempt at home made media work for his Snapchat account. He claimed to have all kinds of injuries at a pre-season training camp in which he was eventually sent home. Then to compound his time up at Liverpool he again took to Snapchat to call out the powers that be at the Merseyside club to claim they were lying about his fitness. Let's say Sakho needs to find a new club pretty fast.


Andros Townsend - Crystal Palace
Is this ironic? Andros Townsend left Newcastle to join Premier League club Crystal Palace in the summer to impress new England boss Sam Allardyce. Andros Townsend now wants to join Newcastle after not impressing new Crystal Palace boss Sam Allardyce.
Since Allardyce has arrived at Selhurst Park Townsend was in his first couple of games. Since that honeymoon period, Townsend has been shelved onto the bench and is only used sparingly for cup games or when Palace are losing with 10 mins or so remaining. This isn't what Andros was expecting when he made the decision to leave Newcastle in the summer. He has already made his desire to rejoin the North-east club known for the past week or so as he admits it was a mistake to leave in the first place.
Daniel Sturridge - Liverpool
The England man just
can't get a start for Liverpool
. Even with Sadio Mane out over in Africa for Senegal, Jurgen Klopp still prefers to play Origi or Firmino as his centre-forward. The lack of faith from his manager must now be taking its toll on Sturridge as even with Liverpool going through a tough period since the turn of the year, there are no signs to say that he will be brought into the starting line-up to try and turn the poor form around.
Even with a seemingly straight forward home game against Swansea, sandwiched in between two League cup games, Sturridge was again on the bench. He was brought on to try and save them after Liverpool went 2-0 down but he must be questioning if I had started, would we have been 2-0 down to begin with. He needs to move.
Dimitri Payet - West Ham