Christian Eriksen: From London to Madrid via Manchester?
Background image: Google Maps
The summer transfer window is now over. Once again, Manchester United was linked with names aplenty though only three deals were pushed over the line. Paulo Dybala was heavily rumoured to be swapped for Romelu Lukaku, but the deal didn't happen for one reason or another and the Belgium international would end up in Milan instead. Bruno Fernandes, a long-term target for Ole Gunnar Solskjaer, didn't land in Manchester either. The focus then turned to the wantaway Tottenham Hotspur star, Christian Eriksen. The Dane's contract dispute has been a major issue for Spurs for the past year or so. He is in a similar situation to Toby Alderweireld, albeit without the release clause. The Red Devils showed interest in both. Neither move came to fruition.
Eriksen, who started as a classic #10, since has become Spurs' heartbeat in the middle of the park. The 27-year-old midfielder is charged with picking the ball up from the defenders or deep-lying midfielders, progressing it upfield and then sprinkling in moments of magic to create scoring opportunities. It's a job he has perfected during his six-year stay at White Hart Lane.
Eriksen at times, was used as an inside forward in the sensational Spurs 3-4-2-1, but has blossomed into a well-rounded, mature player, who is comfortable performing in deeper areas as well as further up the field. The Dane is positionally sound, aware of space and knows what runs to make to carve out openings. His weight of pass is usually spot-on, while his decision making is also excellent. Eriksen doesn't hide when things are not going well. Instead of drifting out of the game, he demands the ball even more than usual, alleviating the pressure on his teammates and grabbing the bull by the horns. Simply put, the former Ajax man makes Spurs tick.
Granted, he showed patches of inconsistency last season and mis-hit more than a few corner kicks, often failing to clear the first man at times, but that was clearly an after-effect of his head not being at the right place. In June, Eriksen made public his intention to leave North London.
"I feel that I am in a place in my career where I might want to try something new,"
The damning statistics
Eriksen is now a Premier League proven midfielder. He cost Spurs a bargain £12 million during the summer of 2013 when Daniel Levy decided to splash the cash generated by Gareth Bale's sale. It's safe to say that the then 21-year-old was the pick of the bunch. In his subsequent five years in England's top division, Eriksen has scored 49 and assisted 60 - while nobody has created more chances than the Dane over the same timeframe. Nope, not David Silva, Mesut Ozil, Eden Hazard, Kevin de Bruyne, nor Philipe Coutinho either. 547 is the magic number. He's also scored more goals from outside the box than any competitors, either, striking 22 from beyond the penalty area.
They say consistency is key. Eriksen has reached double figures in assists for four Premier League seasons in a row; a feat only matched by the United legend David Beckham.
Eriksen was also excellent in European competition, creating eight clear-cut chances throughout the 2018/19 Champions League campaign. Only Lionel Messi carved out more openings with 9. To put things into perspective for United fans, Eriksen created 73 chances in all competitions last season, Paul Pogba, United's best midfielder, created 55.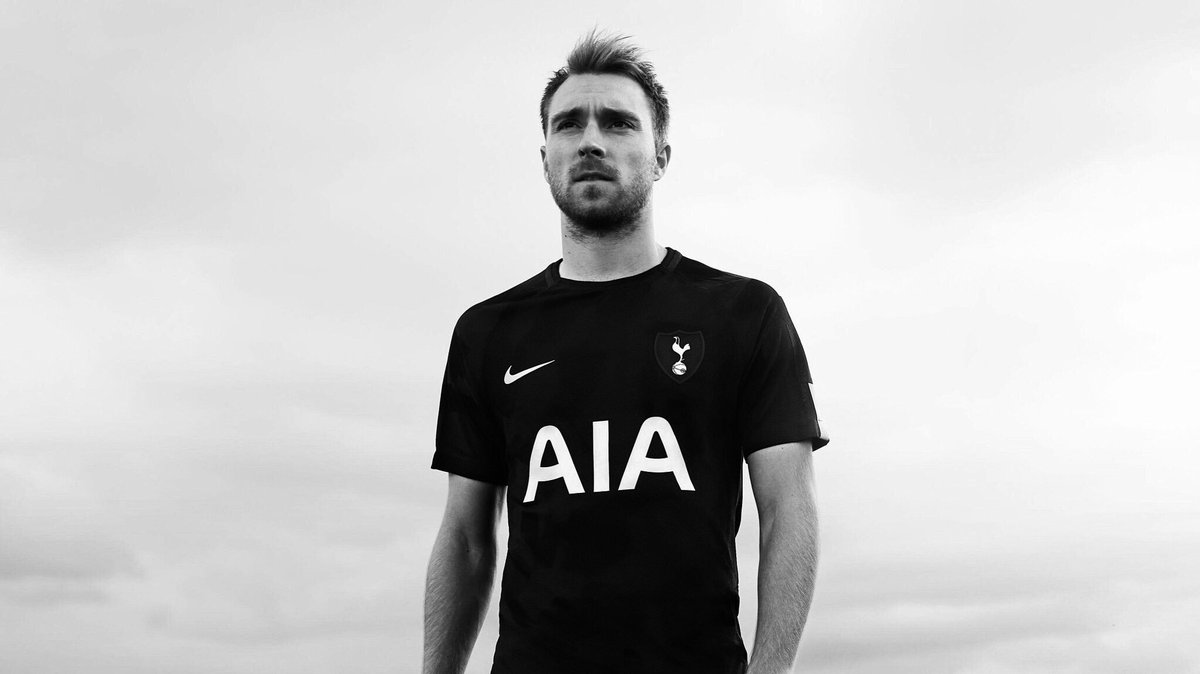 🇩🇰Christian Eriksen's goal contributions in all competitions:
• 13/14: 12 goals & 15 assists
• 14/15: 12 goals & 5 assists
• 15/16: 8 goals & 16 assists
• 16/17: 12 goals & 23 assists
• 17/18: 14 goals & 13 assists
• 18/19: 10 goals & 17 assists
Golazo.
https://t.co/BkDxTlZVG0
Not only that, though, since Eriksen has dropped deeper his ball progressions have gone up from being around seven per game up to nine per game. He's also maintained a similar 80-85% passing accuracy throughout his Spurs career - even despite the different risks he takes with the ball. Eriksen is also up there in the distance covered charts; only five players in the Premier League ran more per 90 than Eriksen did (12.28km).
Eriksen was impeccable for the better part of five seasons, he's all-of-the-sudden not a poor player despite inconsistency over the last few months. Maybe all he needs now is a new environment - something which the Red Devils (unfortunately) cannot provide.
Another major blow to United
The 20-time Premier League champions are in the midst of a 'supposed' rebuild which is a process that's still ongoing. The Mancunians are in dire need of several new faces - especially in the middle of the park. Juan Mata simply cannot cut it anymore, Andreas Periera is best used as a utility player, Fred is facing an uphill battle to impress fans, Jesse Lingard does not have anywhere near enough end product while Angel Gomes is still learning. All the creative burden falls on a certain Frenchman who can only do so much; especially with the opposition tending to double up on the 26-year-old.
In terms of available options for United, Eriksen was probably the best fit. However, the story of the window for the Red Devils has been Edward Woodward's inability to push deals over the line for one reason or another. This only rubs more salt into wounds that were already open at Old Trafford. I guess this one is understandable, mind. Why would a player in his prime, who has just aided his team to a Champions League final, settle for European football? Even more so when an offer from Real Madrid could be just around the corner...
Sky Sports: Manchester United have stopped negotiating for Eriksen because they believe that Tottenham midfielder only wants to move to Real Madrid.
https://t.co/GEulIoSUWb
Heart set at Madrid?
Eriksen has been a long-rumoured target for Los Blancos and you get the feeling that the affection is mutual. Zinedine Zidane is in the market for a midfielder, Eriksen is cut out for that role. The Dane has shown he can put in top performances as a central midfielder, while his adaptability will stand him in good stead. Eriksen's versatility, alongside his obvious skill set, make him the contrasting element Zizou is looking for. 'Golazo' can create from deep, playing long passes to initiate attacks.
Eriksen has already replaced Luka Modric's dynamism and creativity for one club donning the white, he can do it again. Real Madrid gets a galactico level player, without all the fuss, for a relatively cheap price, too...