Cristiano Ronaldo threatening his legacy with atrocious demands
Real Madrid supporters have a voice when it comes to the club's major decisions. A recent poll suggested 70% of Los Blancos fans want star man Cristiano Ronaldo to leave. The Portuguese is making unreasonable demands. He signed a new contract at the Santiago Bernabeu last year worth close to £400k a week, but reports suggest the soon to be 33-year-old wants to match Lionel Messi's salary.
Barcelona pay Messi a mammoth £500k per week. Ronaldo is determined to equal, or surpass, the Argentine maestro. However, the Madrid star doesn't deserve a new lucrative deal based on his current form.
Ronaldo has scored only six La Liga goals this campaign from over 80 shots on goal. Los Blancos have struggled to pick up results consistently, yet their key player is failing to act as inspiration.
Ronaldo is undoubtedly a Real Madrid legend, but he risks falling out with the fans and his career dwindling to an end. He has proven the main man for Los Blancos, playing a crucial role in the club winning three Champions League titles in four years.
However, Ronaldo is beginning to show signs of decline. It's frustrating for club president Florentino Perez, a man on a quest to possess the world's greatest talents.
With Ronaldo looking set to have his worst goal-scoring season as a Madrid player, Perez is on the lookout for a suitable replacement. Eden Hazard, Mauro Icardi, Harry Kane and Neymar have been touted as possible future Galacticos.
In a bid to maintain his own level of importance, Ronaldo is reluctant to see Los Blancos improve their attacking options. He should realise, though, that his time at the top is running out. A fact he is finding difficult to accept.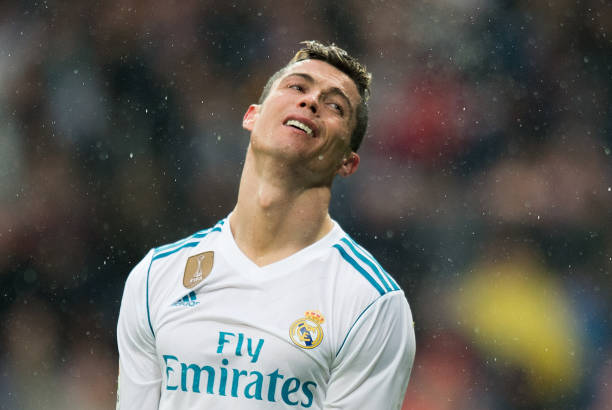 2. Cristiano Ronaldo's form has plummeted
last season Ronaldo scored 0.89 goals per game but has seen that figure drop to 0.21 this time, a sharp decline.
https://t.co/xWvotOGwRa
Madrid have struggled this season to live up to the success of recent years. They have fallen 19 points behind eternal rivals Barcelona in La Liga and face a tough clash against high-spending Paris Saint-Germain in the Champions League next month.
Too many Madrid players have failed to reach their optimum levels over the past six months. The club must target climbing the league table, instead of being distracted by the Ronaldo situation.
Another reason for Ronaldo's unhappiness is that two of his best pals, James Rodriguez and Pepe, were sold in the summer. Regardless, Ronaldo cannot demand a new £500k four-year deal given his age. Despite scoring over 400 times in close to nine years at Madrid, he can no longer perform at the same high level as his younger self. That won't change in the future.
The Madrid fans are notoriously fickle, but Ronaldo must be reasonable with his demands. He shouldn't leave the club under a cloud. It would not augur well.