What does David Luiz have to offer at Arsenal?
Deadline Day always leaves us feeling curious. There's always that one mind-boggling move. 2019's edition features David Luiz moving from East to North London, from Chelsea to Arsenal for an £8 million fee. At first, this deal seemed peculiar. Now, it looks like a win-win-win for all three parties involved.
Arsenal desperately needed a centre-back. They got one. The Gunners' defensive frailties were the biggest reason they didn't finish in the Premier League's top four. After all, they managed to score 73 goals, a tally only bettered by Liverpool and Manchester City. They did ship 51; the third-worst record in the top ten (behind Manchester United 54, and West Ham 55).
Unai Emery has since strengthened the defence with Kieran Tierney coming in as the left-back while David Luiz will presumably be deployed as the left-sided centre-half. Those same positions were 'guarded' by Laurent Koscielny, Nacho Monreal and Sead Kolasinac last season. Talk about major upgrade.
Luiz is an experienced player who has won multiple honours in an illustrious career; including both the Premier League and the Champions League. The Brazil international has spent the majority of his playing time at Chelsea, though the curly-haired centre-half also spent some good years in the French capital with European giants Paris Saint-Germain. The now 32-year-old became an integral part of a successful Ligue 1 team, sharing a dressing room with a certain Spaniard, who seemingly still believes in him enough to bring him to The Emirates for a second stint together.
The Chelsea icon will bring in some much-needed winning mentality, experience and leadership. All of which were lacking within that Arsenal squad, especially after Koscielny's departure. The Frenchman's exit wasn't the swiftest and left a bad taste, though Luiz's bubbling personality and positive charisma will make a positive impact from the get-go.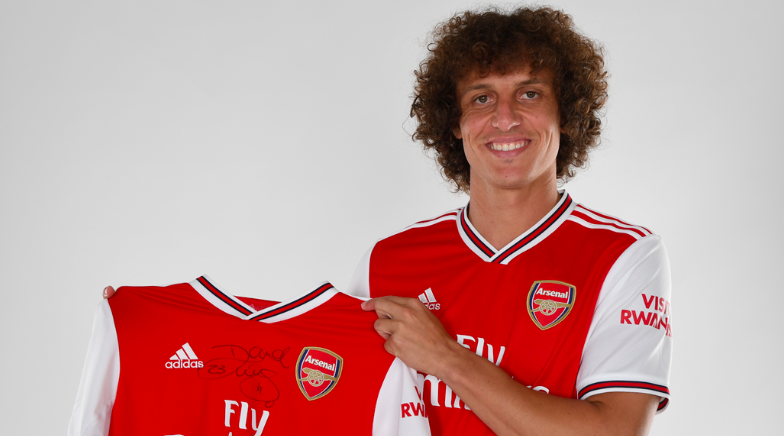 David Luiz will wear the No.23 shirt.
Unai Emery said: "David has huge experience and I look forward to working with him again. He is a well known player and adds to our defensive strength."
https://t.co/G68JVPoeKl
Luiz has played a major part in some watertight defences under both Jose Mourinho and Antonio Conte; two men who want their sheets clean... The former Chelsea managers always paired Luiz with solid defenders who were reliable given the Brazilian's flair and sometimes unreliability. In doing so, this relieves the former SL Benfica man of some defensive duties, allowing him to play further afield and express himself with the ball at his feet.
His passing is superb and that's probably Luiz's biggest asset. He can play it short, recycle the ball, look for cute line-breaking passes or play inch-perfect lobbed balls in behind the opposing defence. Luiz, who played six successful long balls per game last season, will require willing runners to get on the end of those balls. With Pierre Emerick-Aubameyang, Alexandre Lacazette and new signing Nicolas Pepe in the side, you get the feeling Luiz will flourish... The centre-half will also take some pressure off of Granit Xhaka and another new signing, Dani Ceballos, to build from deep or carry it forward, with Luiz creating 20 chances last season. Not bad for a centre-back, eh?
Luiz is strong aerially largely thanks to his 6'2 stature. His stats from last season, per 90, make for very impressive reading. He won 85% of his tackles and 68.9% of his defensive duels in total. When Luiz gets stuck in, he more often than not wins the ball. He also made 4.5 interceptions. But, it also clearly evident that Luiz is not the second coming of Paolo Maldini. The ex-Chelsea man is known for his lapses in concentration and poor decision making. He will occasionally just break the defensive shape and charge out for no reason or forget to track his runners. It's all about finding the right balance.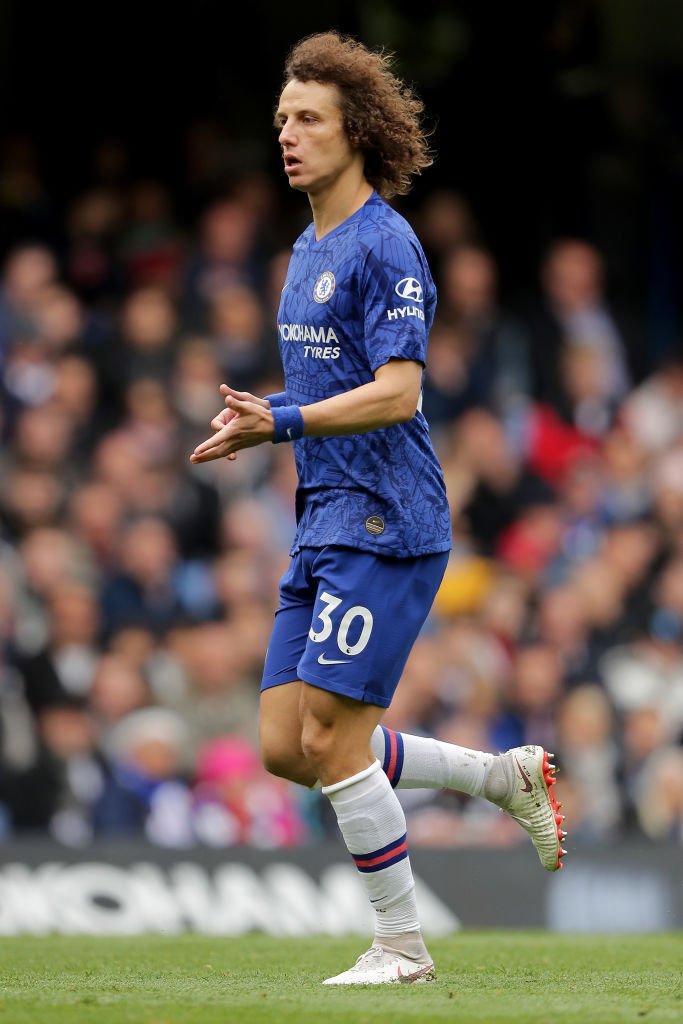 Now for a flaw... Luiz sometimes commits baffling errors. While he isn't getting any younger nor no longer being in his developmental phase, the Brazilian has to minimise those mistakes. If any manager can get him to do that, it's Emery given their experience with each other. His probably defensive partner, Sokratis Papastathopoulos, also has to assume responsibility on the pitch. The Greece international must keep Luiz focused throughout the 90 minutes, and if that happens and the pair can form a solid partnership, Arsenal's backline could be good enough to secure a top-four finish.
Luiz is the perfect stop-gap solution for Unai Emery's Arsenal; he replaces Koscielny's role in the squad. The Brazilian comes in at an important time where Rob Holding is recovering from a long term injury, while Callum Chambers is still learning. Don't forget that new signing William Saliba joins next year - and he could slot in seamlessly once his loan at Saint-Etienne finishes.