Joao Cancelo: The latest sign that Guardiola is never satisfied
Manchester City don't mess around when it's transfer season. The Cityzens have been known for their planning and execution, specialising in player transfers. The hierarchy at the Etihad Stadium is exploring another such turnover after securing Rodrigo Hernandez and Angelino this summer. The latest rumoured move is a swap deal that'll see Joao Cancelo arrive from Juventus, with Danilo and £32million cash going the other way.
Danilo has always been a solid squad player. At Real Madrid, the Brazilian helped the club win a host of titles, including the Champions League, twice. His versatility and adaptability have come in handy on the blue side of Manchester, too. Pep Guardiola has made the most out of the 28-year-old, winning the Premier League twice along with numerous domestic cups.
Even in the 2018/19 run-in, Danilo came in clutch. But he was never an elite player, or will he ever be. That's not a bad thing. City, though, have reached a stage where simply being 'good' will not suffice. They either need elite players or those who have aspirations to reach that level. Cancelo, according to some, is already world-class. Others say he's on the right track.
The Portugal international can play on both flanks. His preferred side is the right - like Danilo. The 25-year-old excels at receiving the ball from the centre-backs and progressing it upfield, either by passing it forward or going on adventurous runs himself. Cancelo is an accomplished dribbler, gliding past players with consummate ease at times. Crossing is another strong suit, with the Juventus #20 having a knack of finding his teammates in the box, most notably Cristiano Ronaldo.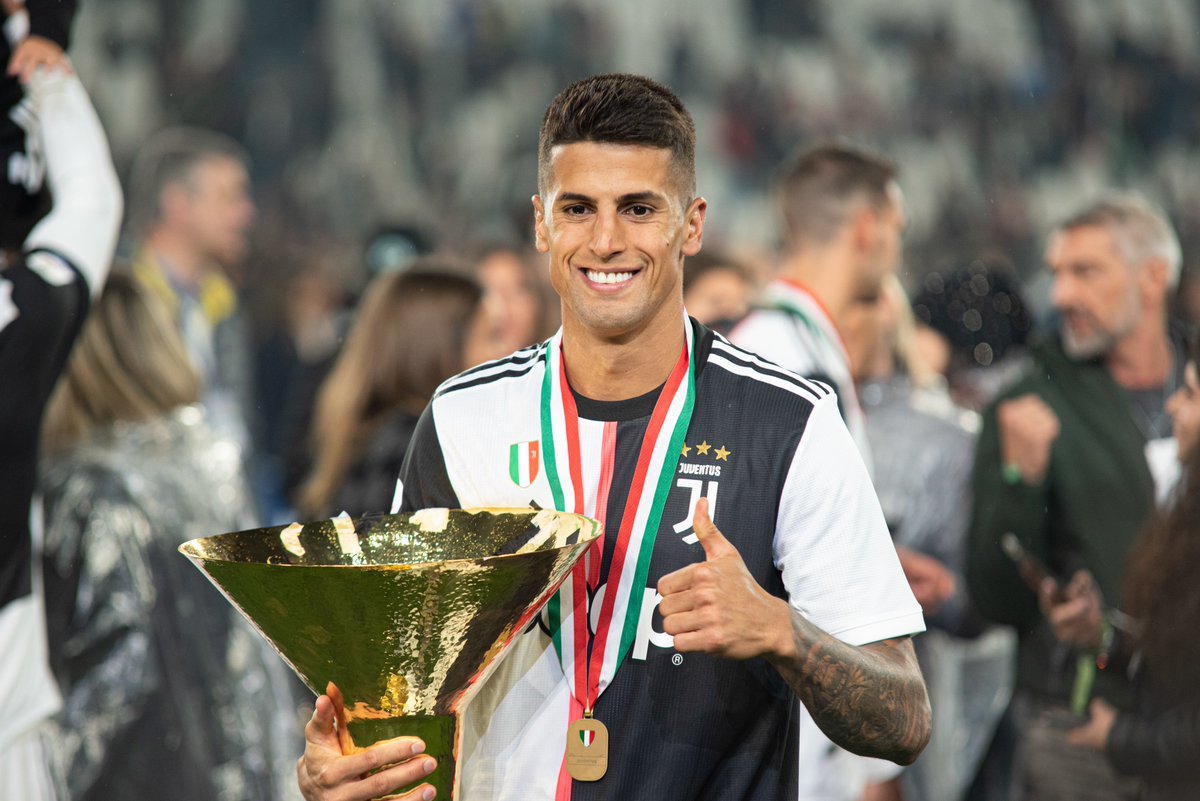 Joao Cancelo completed more dribbles (61) than any other Serie A defender in 2018/19.
He could be on his way to Manchester City.
https://t.co/DH4ljub1GQ
Cancelo's whipped deliveries are both efficient and aesthetically pleasing. He registered six assists last season, three each in the Serie A and the Champions League. Cancelo also registered 35 key passes in only 25 league appearances, further proving his credentials in the final third. He is an old school full-back who enjoys hugging the touchline and stretching the pitch as wide as possible.
Cancelo was amazing for club and country in 18/19, but for no apparent reason, the bosses at Juventus deem him not good enough. He had a fallout with ex-manager Massimiliano Allegri and now it seems Maurizio Sarri is not interested in his services either.
Questions have been raised about the former Valencia defender's awareness and overall defensive ability. However, is nowhere near as bad as Juventus have made him out to be. He could obviously improve, but Cancelo is a strong tackler, winning 66% of his duels. He reads the game well and is excellent at bringing the ball out under pressure, not committing errors. He is called a 'bad' defender simply because of being exceptional in the offensive third. That often happens with the modern-day full-back. As the door in Turin closes, another opens up in Manchester, where Guardiola is ready to welcome the 25-year-old with open arms.
Guardiola has not won the Champions League since 2011. For a manager who is among the world's very best, it's not a statistic the man from Catalonia will be proud of. He got it wrong against AS Monaco in 16/17, then again Liverpool in 17/18 and Spurs in 18/19. The City boss has adapted and reached the top of the mountain in England by utilising physically strong players, but has sacrificed some amounts of technical expertise doing so. Hence, the signing of Rodri, and now Cancelo.
Kyle Walker has been one of the Premier League's best right-backs for four years now. His role of the 'inverted full-back' has worked to perfection. The Englishman's passing and in-game intelligence has come on leaps and bounds under Guardiola. But he was error-prone at Spurs and is finding that version of himself again. This is where the exciting Cancelo comes in.
The Portuguese international will give Guardiola more options to tinker. Bernardo Silva need not maintain width every time, as Cancelo will wreak havoc on the overlap. The duo could connect for both club and country if this deal were to go through. This may, in turn, change things up in the midfield, with the #6 having to protect the centre-backs further or the opposite full-back inverting more. City's stacked right side would then have Kevin De Bruyne, Bernardo and Cancelo. This would be reminiscent of Pep's Barcelona days; Alves as the bombarding full-back, Xavi pulling the strings and Messi the little magician.
The Benfica academy graduate will compete intensely not only with Walker, but Guardiola could also give him a go on the left. He'll surely be Walker's long-term successor at City. There's no denying he could instantly dethrone the 29-year-old from the starting XI while also pushing both Benjamin Mendy and Oleksandr Zinchenko hard on the opposite flank. He has all the tools to succeed. He outdid Walker in goals, assists, crosses, blocks, tackles, fouls, dribbles, chances created and duels won last term. The only areas where Walker excelled more than Cancelo were passing, interceptions, aerials and clearances.
The 5'11 fullback will add an extra x-factor to this star-studded City. He will ensure it never gets stale, something which Guardiola stresses on.
And just like that, City will have turned a potential weakness in the full-back area, with Mendy's injuries and Walker's errors, to another strong suit. Pep loves to tap into raw potential. Cancelo, with his distribution, athleticism, offensive expertise and tackling, perfectly fits the bill.