Manchester United and Arsenal: The decline of two greats
Photo: Andrew Taverns, CC by 2.0
Manchester United vs Arsenal. Where do I even start? The fixture dominated English football for nearly a decade. The title would be often decided between the two. They were the talk of the football world. It's sad to see these two giants where they are now. From challenging each other for doubles and trebles, the Red duo now tries to shoulder past one another to reach the Champions League places. United's last league title was in 2013, Arsenal's in 2004.
Manchester City and Liverpool are the new kids on the block. No one can deny City are spoiled rich kids but so are Arsenal and United. The difference and this applies to Liverpool as well, is the Sky Blues supplement their heavy investments with proper structure and long-term planning. Both clubs have a clear vision. Everyone within their organisations work towards the same goal. The Reds settled on their plan and direction two or three years later than City but made up the ground when Michael Edwards became the Sporting Director. His transfer savvy brought Jurgen Klopp the players he needed to challenge Pep Guardiola at the top. Winning is the primary focus for both clubs.
The same can't be said for United and Arsenal in recent times.
At the Emirates, Arsene Wenger and Ivan Gazidis were reluctant to invest. Players knew where that would lead. One by one, Patrick Vieira, Thierry Henry, Cesc Fabregas, Robin van Persie, Samir Nasri and Alex Oxlade-Chamberlain departed. Only when fans grew too restless were Alexis Sanchez and Mesut Ozil signed. Sanchez soon forced his way out. Ozil is no longer wanted by new boss Unai Emery.
At Old Trafford, it was a parade of managers rather than players. Sir Alex Ferguson retired. His partner in crime, David Gill also left. Marketing guru Ed Woodward took over football operations. He burned through three managers with excellent track records. David Moyes was victimised in part by Woodward's need to learn transfer business on the fly. Embarrassing episodes with Ander Herrera and Pedro crippled Moyes' plans. Better signings arrived for Louis van Gaal but not enough to make up for lost time. Jose Mourinho was supported at first but that ended when he began feuding with several players, including those he had signed. It was clear that the club sought one path and Mourinho another. Unless everyone pulls in the same direction, the club cannot be lifted from its morass.
With Ole Gunnar Solskjaer in place for the moment, traction has been gained. There is a distance to go, however, and it remains to be seen whether the commitment is there to complete the journey.
Arsenal is in a so-called new era as well. Unai Emery replaced Wenger. Gazidis departed for AC Milan. Nor does it stop there.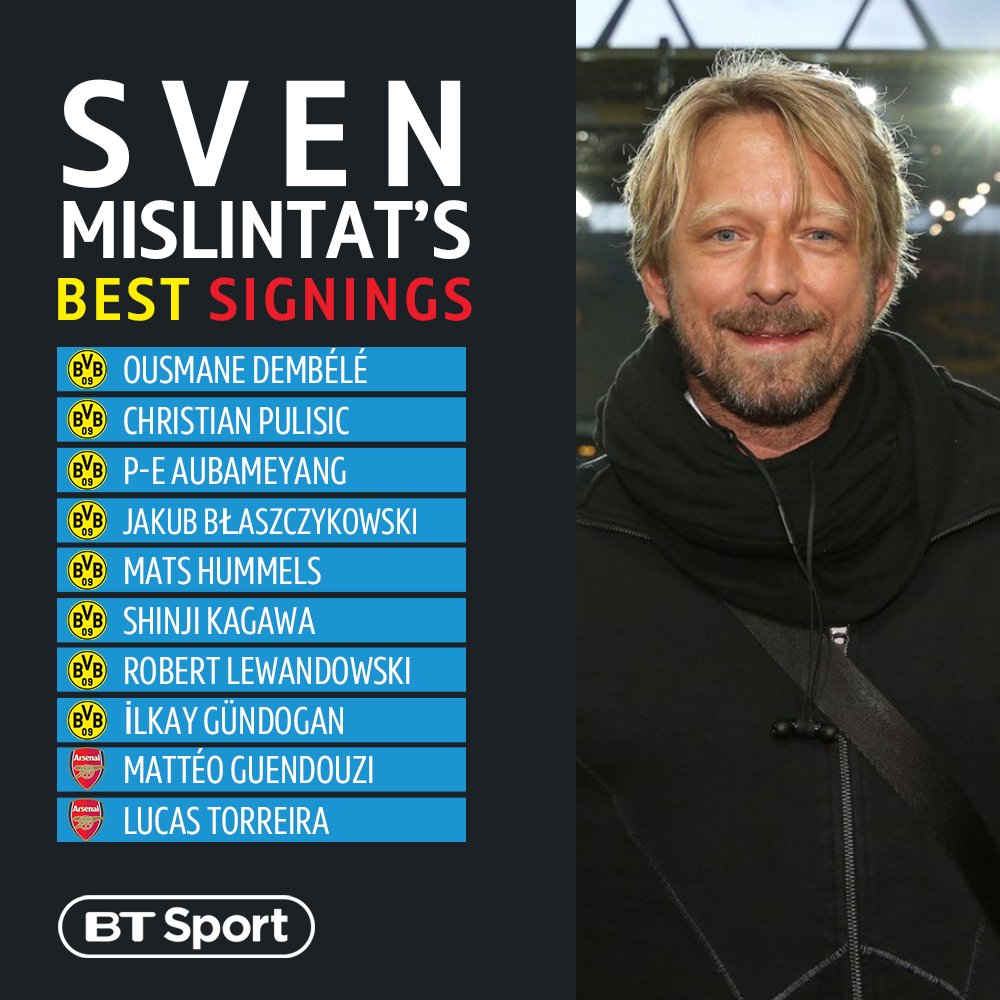 Sven Mislintat will be leaving his role as head of recruitment at Arsenal on February 8th, 2019.
He has made some incredible signings for the Gunners and Dortmund over the years 👏
https://t.co/7xPX5wXCxX
For both clubs, problems still exist. In the fall, chief scout extraordinaire, Javier Ribalta, left United for Zenit St Petersburg less than a year after arriving. Now Gunners transfer guru Sven Mislintat is making an early exit too. Constant change in the executive isn't conducive to success on the pitch.
Mislintat's work after arriving from Borussia Dortmund spoke for itself. Along with Pierre-Emerick Aubameyang, acquisitions such as Alexandre Lacazette, Matteo Guendouzi, Lucas Torreira, Sokratis Papastathopoulos and Bernd Leno transformed the club. CEO Ivan Gazidis recognised his value and refrained from interfering. Gazidis' replacement Raul Sanllehi has other ideas, preferring his own network of contacts to Mislintat's. Without continuity in the boardroom, it's difficult to see how Arsenal can continue to succeed on the pitch.
At the moment, the FA Cup represents the best chance for silverware for the Gunners and Red Devils. That ambition will end for one or the other when they meet in the competition's 4th Round marquee matchup but the real battle for both takes place behind the scenes. Maybe the losing side will take a long hard look at itself. Maybe not. Unfortunately, victory allows the other club to continue blindly down the wrong path.