Equal Time: Manchester United need a new right winger as Mason Greenwood isn't it
Manchester United must go out and buy a right-winger
Manchester United have been using makeshift players on the wings for far too long. First, it was Antonio Valencia and Ashley Young who converted from wide-forwards to defensive wing-backs, now the club has a serious problem with forcing central players out wide. The Red Devils' rivals haven't done that, they've been rewarded with success.
Manchester City invested heavily in specialist full-backs like Kyle Walker, Benjamin Mendy, Angelino, Danilo, while signing proper wingers like Raheem Sterling, Leroy Sane and Riyad Mahrez. Liverpool did the same by buying Andrew Robertson, promoting Trent Alexander-Arnold and buying both Sadio Mane and Mohamed Salah. Hell, even Leicester City invested in better full-backs over the same time period. United have not bought a right-winger since 2013. Even that signing (Wilfried Zaha) didn't work out. Angel Di Maria was never seen as a right-sided winger by Louis van Gaal...
So, the burden fell on Juan Mata to play as the right-winger. 'El Mago' certainly did a decent job, drifting infield and causing havoc in between the lines. But he slowly became a one-trick pony; cutting in on his left, losing the much-needed element of surprise in the final third. Jose Mourinho followed van Gaal, not just in the line of succession, but by continuing to play the Spaniard on the right. The Special One also experimented with Henrikh Mkhitaryan and Jesse Lingard out wide. Both showed moments of quality but were always better suited to the middle... Mkhitaryan has since been sold to Arsenal while Lingard regressed heavily over the last twelve months.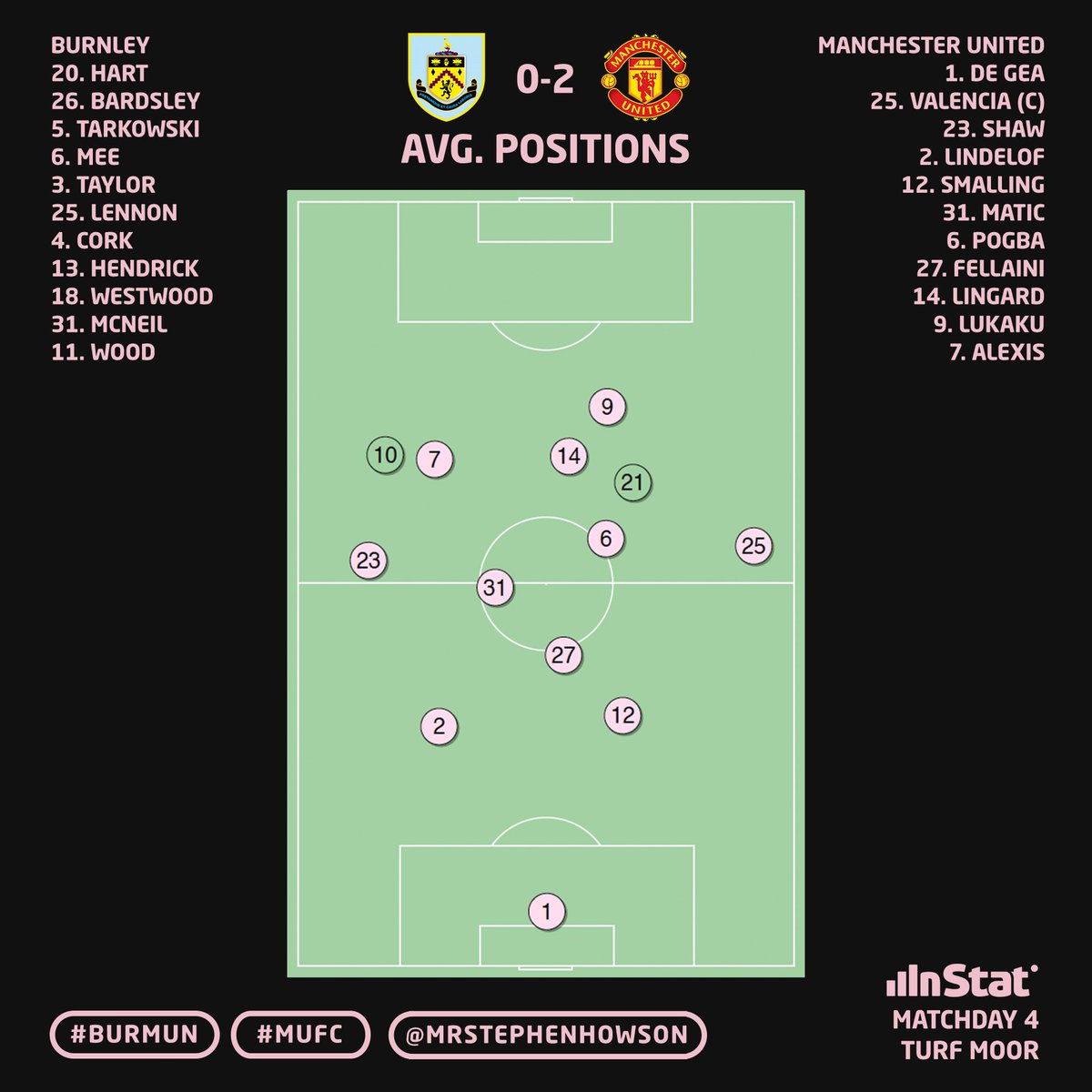 AVG POSITION:
Really interesting positioning from United, today. Didn't expect Fellaini to be the deepest midfielder, he was excellent, fair play to him!
Formation was 433 - but avg position could be a 442 diamond - we still lack on the right side!
https://t.co/Qi9Ywqvy0D
https://t.co/TcHKxd6frg
Mourinho tried to solve the right-sided woes by simply not playing a right-winger anymore. While this strategy did work at times, with Lingard overloading the midfield, it simply wasn't sustainable at the highest level. One needs the width to win in the modern game, just ask Pep Guardiola. He's the perfect example.
Internal options
Manchester United need a presence on the right-hand side. While they have finally secured two quality right-backs, the Red Devils must not stop. A full revamp of the right-wing is needed. Daniel James is a great acquisition and will certainly come in handy due to his versatility and explosiveness. However, he played mostly on the left for Swansea City last season. The Welshman may be played down the right at times, but he is not the answer at the moment. Neither is Mason Greenwood.
The teenager has caught everyone's eye after producing astronomical numbers for the United youth teams last season. Greenwood is an excellent ball carrier who possess deadly finishing. He is an instinctive striker, not a winger. Even though he has played out wide for the youth teams, he has never been a true touchline-hugger. The 17-year-old has played in systems which required a fluid front three, so he interchanged a lot; playing as a winger, striker and second striker in the same game. Greenwood must be groomed as the striker everyone knows he can become. Otherwise, he may just become another Danny Welbeck, a utility player. Even Marcus Rashford has suffered, at times, due to the same issue. Greenwood doesn't want to follow in those footsteps.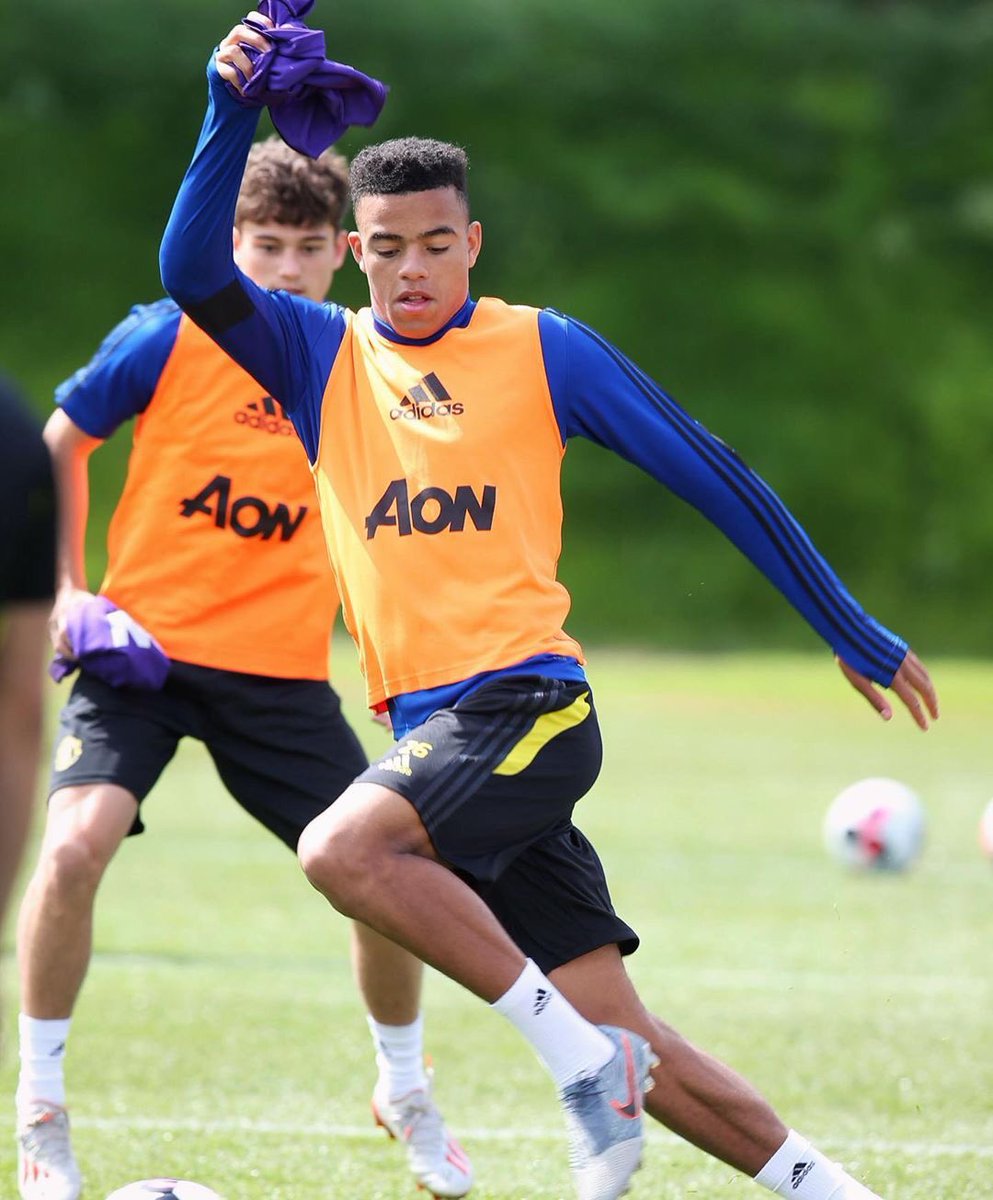 The issues with Mata and Lingard still persist, too. If they keep cutting in, all the responsibility of providing width will fall on Aaron Wan-Bissaka, whose crossing is not a strong suit at this stage in his career. 'The Spider' is an excellent dribbler and passer, but even he needs to improve his game in the final third despite an assist yesterday against Leeds United.
Tahith Chong is a pure winger but he hasn't developed enough to be starting for Manchester United week-in-week-out just yet, Diogo Dalot can also play on the right-wing but doesn't have anywhere near enough goals in his game to be successful in Solskjaer's high-pressing system. Then you have Alexis Sanchez, whose Old Trafford career still hasn't got going.
External Recruitment Is Needed
Right-wing is a position that must take priority. United's attack is lopsided and predictable, it has become far too easy to defend against. Opponents just pack their right side (United's left side) and deny any space to the likes of Paul Pogba and Anthony Martial. FC Barcelona did it wonderfully well to great effect in the Champions League quarter-finals.
There are tons of capable right-wingers on offer, too. Antoine Griezmann's arrival paves the way for Malcolm's exit from the Camp Nou. Heck, even Ousmane Dembele may be up for grabs. Florian Thauvin has also been linked to a move away from his current club while Ajax's Hakim Ziyech has an extremely low release clause. Real Madrid is pushing Gareth Bale out the door. Jadon Sancho might be tempted as well. Any one of these would improve United significantly from the get-go.
There shouldn't be any excuses for United not to splash the cash. Their revenue is forecasted to be the highest for a British club, ever, in the season just gone. [BBC] The Mancunians must not repeat the mistakes of previous years and realise the quality on offer. United failed to do so with Mahrez last summer. He helped City to another title in 2018/19...