Neymar, Paris Saint-Germain must travel same path to reach separate goals
It's every young footballer's dream to represent a top European club. Each prospect craves the money and adulation. That's why they burn their candle at both ends. Train hard, eat healthily, sleep well, repeat. Making it at the elite level isn't an easy task.
Neymar has already earned his stripes. Not only is the Brazil international a multi-millionaire, he plays for France's most prestigious club. His dreams, however, are yet to be fully realised. He has sights firmly set on been crowned the world's best player.
Cristiano Ronaldo and Lionel Messi have taken ownership of the Ballon d'Or in the past decade. Neymar's mission is to displace the talented duo. To achieve that, he must win the Champions League. Although he lifted the trophy at Barcelona in 2015, Messi received all the credit. As a result, the Argentine claimed his fifth FIFA best player award.
Neymar had to leave the Camp Nou to escape Messi's shadow. Paris Saint-Germain came to his rescue. The club's Qatari owners have made winning the Champions League their main priority since taking over in 2011. Two years ago, the Parisiens looked on the right track after a resounding 4-0 victory over Barcelona at the Parc des Princes. They took their foot off the pedal, though, losing the return leg 6-1. Neymar's performance that night almost single-handedly turned the tie in Blaugrana's favour. It triggered PSG into activating his €222 release clause.
It appears the perfect match. Neymar has a more prominent role, allowing him to stake a bigger claim for the Ballon d'Or. The French giant possess an immense talent, one who can lead them to Champions League glory.
Each of their dreams was dealt a major blow in March, though. PSG suffered a last 16 exit from Europe, losing 5-2 on aggregate to eventual champions Real Madrid. The defeat had a huge effect on Neymar's demeanour. Reports suggest he is unhappy in Paris, with a return to Spain a possibility. Real Madrid remain hopeful.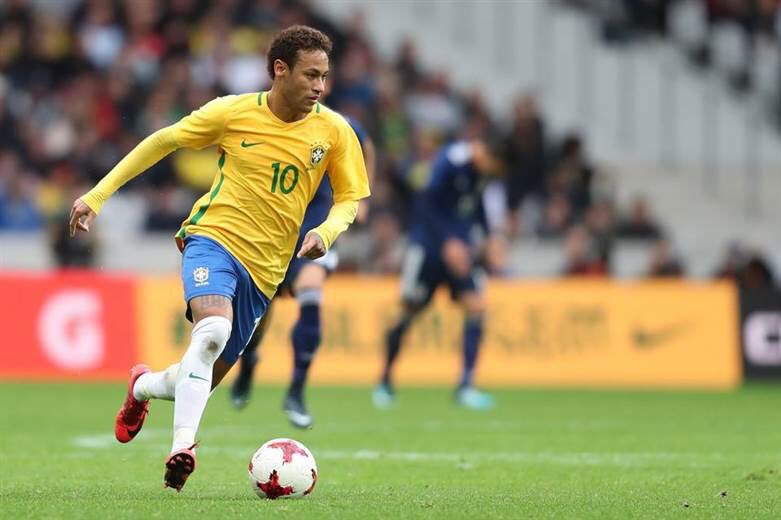 Real Madrid are willing to pay £307m to sign Neymar from PSG this summer. (Source: Mail on Sunday)
https://t.co/YQMuGCFFPc
During the speculation, Paris Saint-Germain president Nasser Al-Khelaifi stated that no player is bigger than the club. Neymar should take heed. Instead of thinking about leaving, the Brazilian should focus on helping the Parisiens reach Europe's summit.
However, to achieve that, Neymar needs support. PSG must build a better squad around the number ten. Unai Emery was ousted having proven not up to the task. It's hoped new boss Thomas Tuchel can create a better balance. The German needs to upgrade in all areas ready for next season.
Most importantly, the Ligue 1 champions require strength and creativity in midfield. Paul Pogba fits the bill. An offer could tempt the Frenchman from Manchester United. His ability to handle the game's physical aspect would be an improvement on Marco Verratti. PSG should also look to bring in Tottenham Hotspur's Christian Eriksen. The Dane has an eye for a pass only few can rival. He'd provide the Parc des Princes with its very own Toni Kroos.
To boost defence, the Parisiens can target Virgil van Dijk. Liverpool might not be able to turn away an enormous offer, as evidenced selling Philippe Coutinho. The Dutch centre-back would partner well alongside Thiago Silva. To provide further protection, PSG need a reliable goalkeeper. David de Gea is a possibility. The Spaniard's Man United future is often the topic of discussion.
Those four acquisitions would assist Neymar in firing Paris Saint-Germain to Champions League success. Should he achieve that, not only will Al-Khelaifi's dream be realised, the Brazilian will reignite his Ballon d'Or hopes. Both player and club must work together to reach separate goals.