Is Nicolas Pepe right for Manchester United?
The transfer window is nearing its end and things are slowly starting to take shape. One rumour gaining traction aplenty recently, from reputed sources, is Manchester United apparently bidding upwards of £70million for Lille forward, Nicolas Pepe.
It was all-but-confirmed that Pepe would leave the Ligue 1 club this summer when the 2018/19 campaign ended. The French-born Ivorian attracted interested from clubs including Arsenal, Chelsea and Bayern Munich - but he might be on his way to Old Trafford after Chelsea got imposed with a transfer ban, Bayern Munich looking to pursue other options while Arsenal remains intent on adding Wilfried Zaha to their squad. That leaves the Red Devils with a free run at the 24-year-old...
The Good
Manchester United need a right-winger. Pepe needs a step up from Lille. It's a win-win.
'Explosive' might just be the perfect word to describe the vibrant attacker. Pepe is full of tricks and body-feints while possessing the ability to erupt with his blistering pace (both on and off the ball). The 6'0 budding star completed 2.7 dribbles per game and was fouled 2.8 times per game in Ligue 1 last season - only further highlighting his explosiveness.
Pepe backs it all up with end product in the final third; scoring 22 and assisting 11 last term, while totalling 13 and 4 the campaign before that. The Lille #19 is an excellent receiver of the ball in tight spaces, which is a necessity in the highly-competitive, always physical, Premier League. He turns and attacks defenders the moment after receiving it, having such directness is a rare trait. Pepe loves the one-two/ give-and-go situation, which fits Ole Gunnar Solskjaer's new style perfectly, while blistering speed will always hurt opposing defenders.
We're talking about a player who is fully aware of the space in between the opposing midfield and defence while timing his runs expertly; that's something which will definitely excite a certain Paul Pogba. Maybe Pepe can become the Kylian Mbappe of this United side. A willing runner that will create openings not only for himself but for his teammates too...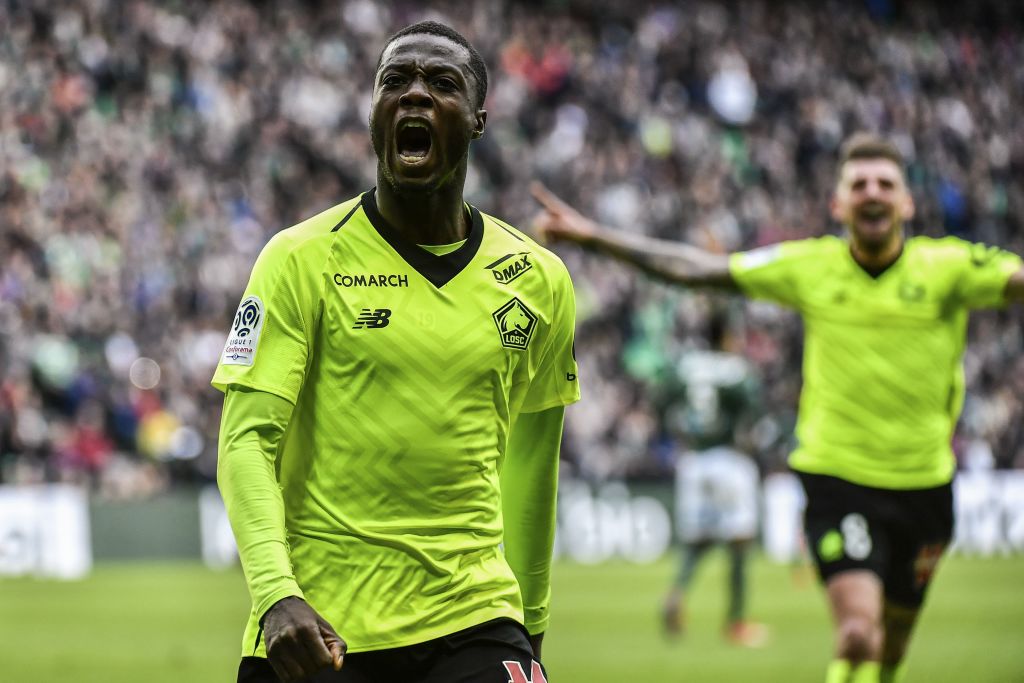 There's a lot to like about this possible transfer. Pepe's also a counter-attacking virtuoso, meaning he'll perfectly complement both Anthony Martial and Marcus Rashford up top; both of whom vary their runs and drop deep to link play when required. That will create ample grass for Pepe to operate in. He's also an underrated aerial threat. The fact that he's 6 ft tall certainly helps him in that regard.
Pepe's somewhat similar to Arjen Robben in the sense that he loves to cut in-field onto his left-foot and take those curling shots at goal. Not only is he a threat from long-distance, the Frenchman is also excellent in one-on-one situations. This United team is somewhat goal-shy, the 24-year-old would improve the Reds in that aspect, too, taking 3.1 shots per game. It's rare, particularly for one so young, to be close to the complete package. Pepe can do everything well, a master craftsman, if you will.
Not only can Pepe go it alone, he's a willing sharer of the ball when spotting a teammate in a better position than he's in. That's backed up by the 70 key passes he made last term. What's not to like?
We're also talking about someone who could take up those penalty-taking duties should Solskjaer need a new face he can call upon. Pepe boasts an excellent 90% conversation rate from twelve-yards, winning six of those penalties himself due to his astute ability to draw fouls within the area. In Ligue 1 during the 2018/19 season, only Kylian Mbappe scored more. This boy is pretty special, right?
Well, no player is perfect so let's look at the negatives...
The Bad
Pepe is incredibly one-footed. He just wants to drop into the half-space and then use his lethal left foot to make things happen. That isn't to say he doesn't run to the byline to cross it in, he just doesn't often enough. The 24-year-old can become a one-trick pony which is something he'll have to work on. Having a multi-faceted game is crucial in this day and age. Another concern could be his sometimes-poor touch at times lets him down, while his decision making can come into question. He was dispossessed a staggering 2.9 times per game in 2018/19.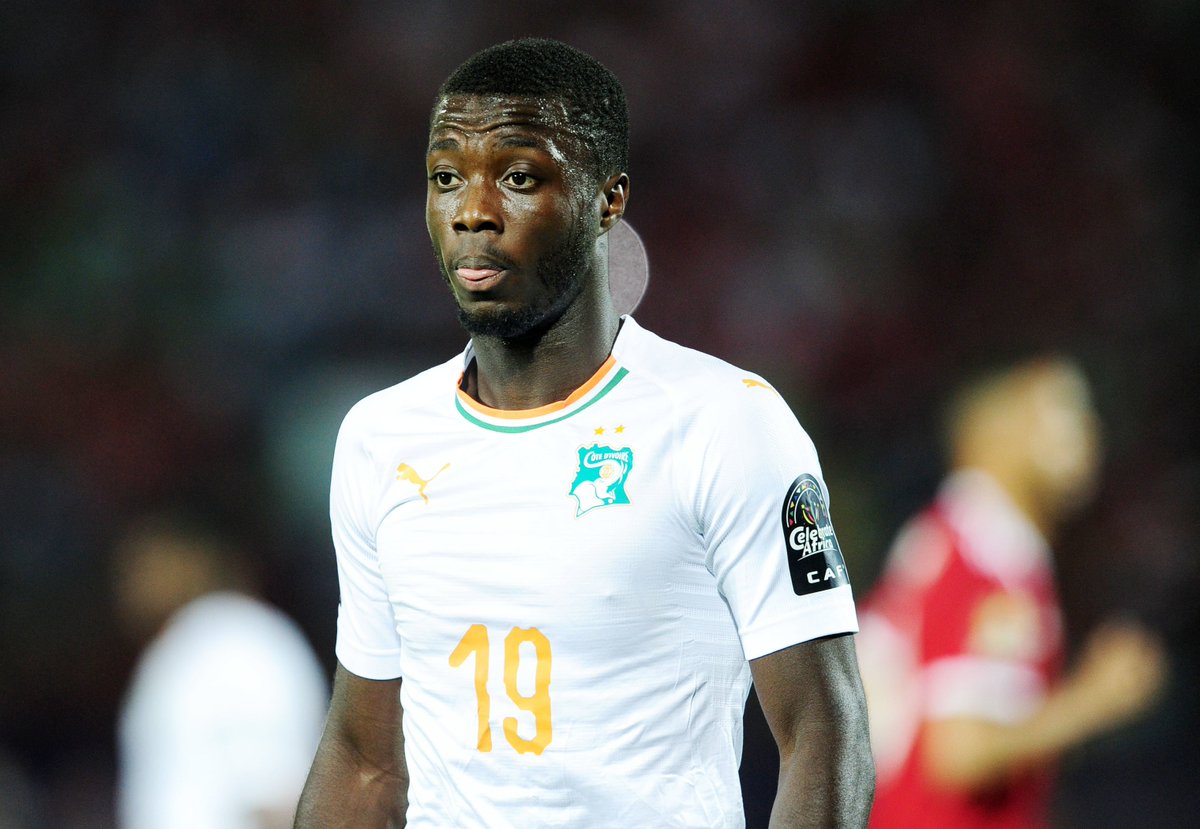 Lille President Gérard Lopez on Nicolas Pepe: "Our work is done. If a player leaves, we will get what we need. For Nico, it is almost done and he could've gone last summer. It is true that there are big clubs in for him, so I think he will leave. But you never know in football."
https://t.co/ASmI9axpr6
Pepe might hold on the ball for far too long or play the wrong pass from time-to-time, he's also guilty of trying to take on too many players when in full flow. He can press, but his defensive work will have to improve if he has any chance of succeeding under the new regime Solskjaer is trying to implement at Manchester United.
Another downside is the obvious change from Lille in Ligue 1 to Manchester United in the Premier League. Pepe cannot just utilise his counter-attacking skills every time. The Red Devils will dominate possession and territory in the majority of their games, something which Pepe will have to adapt to. He must also get used to not being the 'main man' anymore. Pepe also struggles when his teammates aren't of the highest quality like he did at AFCON. But, he has a good head on his shoulders and can improve as he matures as a footballer.
Fans need to have realistic expectations. There's a slim chance he'll be able to keep up with his incredible goal output, while Pogba is probably ahead of him in the penalty-taking pecking order which could further reduce his numbers.
Finally, this will end the dream Jadon Sancho transfer, for the foreseeable future at least...
The Verdict
While there are issues with Pepe, it is safe to say that the pros definitely outweigh the cons. Most of the 'bad' mentioned can easily be corrected with proper coaching and playing with better teammates. One would also assume Pepe will work harder for the team as he simply is not their heart and soul like he was for Lille, instead, he's one of many vital cogs that have to put in the required work. Solskjaer will not show any mercy in that regard, he has no favourites.
Pepe ticks most of the boxes. He will add a much-needed threat down the right and will complement both Aaron Wan-Bissaka and Diogo Dalot well, along with taking responsibility to make up for the possible Milan-bound Romelu Lukaku. He is a true winger, an efficient dribbler, can score and assist, is electric and will only get better....