Why Spurs have questions to answer coming off the international break
When the summer transfer season closed in England, many believed that Tottenham Hotspur had done the best business - in terms of both incomings and outgoings.
Kieran Trippier was amongst the several who departed. It was rather surprising that the Lilywhites chose to sell their first-choice right-back without acquiring a replacement. Rather their manager Mauricio Pochettino put his trust in the young Kyle Walker-Peters...
Now after just four games, even though nobody's admitting it, Trippier's absence is being felt at the Tottenham Hotspur Stadium. The chaos Pochettino is experiencing in the right-back slot has become the major talking point.
Walker-Peters was far from comfortable in the three games in which he featured. The 22-year old can definitely play the Spurs style but he'll need time to adjust and adapt. There is huge pressure on his shoulders, though and the fans will have to be patient.
Serge Aurier is a viable option in the meantime, but the Ivorian failed to establish himself as a regular player due to injuries and fitness problems. So far, that hasn't changed. The 26-year-old is currently the best choice and the most experienced right-back in the squad - and now is the perfect time to announce himself.
Another consideration for Pochettino is Juan Foyth. With some luck, the 21-year-old will return after the international break. Though his primary position is the centre-back slot, the youngster has shown his capabilities in regards to filling in on the right flank if needed. Make no mistake about it, he's nothing more than a temporary solution.
I think the fact that Pochettino has come out and stated that Eric Dier and Moussa Sissoko are training as right-backs tells you everything you need to know about how deep this problem runs - and it's up to the Argentine to plug the hole as quickly as possible. Sure, he has several options though at this point none seem all that attractive.
Defensively, right-back isn't the only issue. For years, this Spurs defence has been so water-tight, in large part thanks to Belgian duo Toby Alderweireld and Jan Vertonghen. Recently, though, the goals have started leaking and the whole backline is looking worryingly porous. In four league games, the North Londoners have conceded six without keeping one clean sheet. For a side whose aim is to challenge Manchester City and Liverpool for the title, it's just not good enough.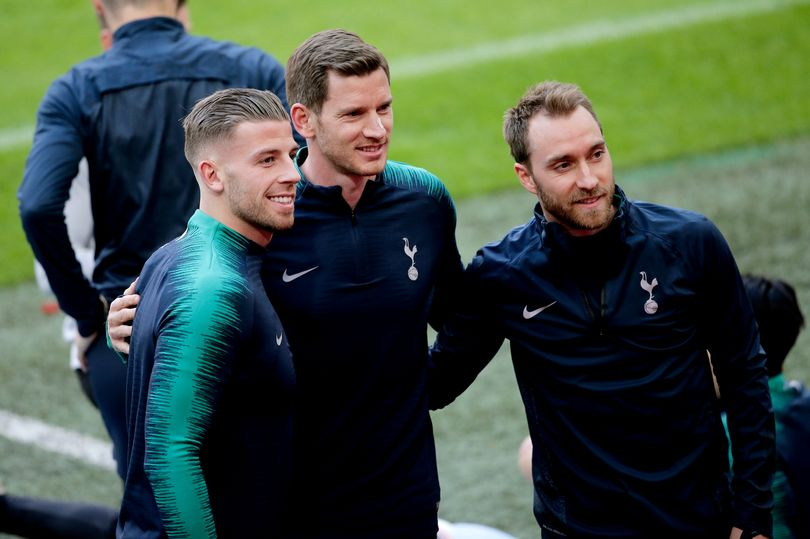 THE TRANSFER WINDOW HAS CLOSED AND WE HAVE KEPT ALL THREE 👏👏👏
THE NEXT FEW MONTHS, THE NUMBER ONE CLUB PRIORITY HAS TO BE TO GET THEM TIED DOWN ON NEW LONG TERM CONTRACTS. #
COYS
https://t.co/bS9IXKgbPx
Some blame can be placed on uncertainty. Both Danny Rose and the aforementioned Alderweireld were regularly in the headlines touted with moves away. Fortunately for Pochettino, both remained at the club beyond the September 2nd European deadline. Now the pair know where they'll be playing their football for the foreseeable future and perhaps we'll see some improved performances.
These defensive issues are just so uncharacteristic as Spurs have been amongst the top three defensive performing teams in each of the last four seasons. They have a good core of players and it seems as though the issues are mental rather than physical. When playing with the right mindset and mentality, these guys have consistently been amongst the best in the business. It's up to Pochettino to stop the rot and get the whole unit back into tip-top shape.
Well, enough about the defence (for now), the Lilywhites are facing problems up ahead, too. There isn't the usual creative spark - while their chance creators have looked lost in the final third. Most worryingly, without Christian Eriksen, this team just doesn't look like it can carve out openings whatsoever.
This only indicates how over-reliant Spurs have become on the 27-year-old Dane. He too has an uncertain future, with the player himself he wanted a new challenge this summer; though he didn't get his wish and he's now into the final year of his deal. Perhaps a move away in January could be in the offing, but failing that he'll walk away from White Hart Lane on a free transfer. For one so shrewd, Daniel Levy has made a monumental error in regards to Eriksen. Though they may as well utilise his brilliance while he's still around...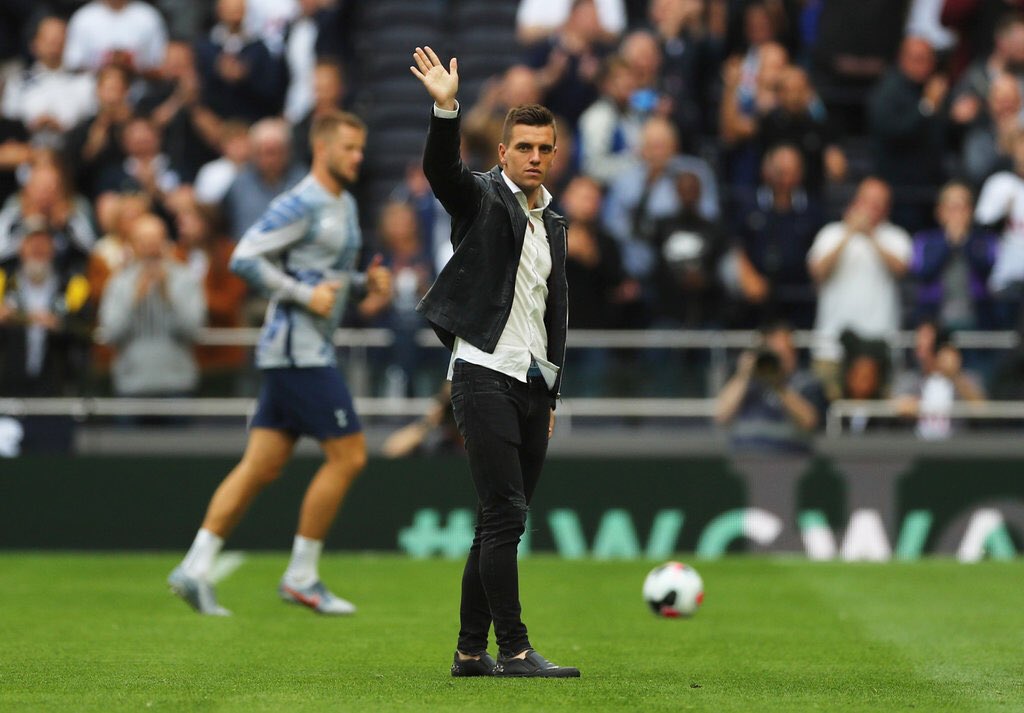 Mauricio Pochettino believes Giovani Lo Celso is a great player but needs time to adjust to his new surroundings at #
thfc
.
https://t.co/66knH6mxyC
Anyway onto the new signings... Acquiring Tanguy Ndombele was a real statement of intent. Whenever you break the club transfer record, the pressure is immediately on. The 22-year-old has started like a house on fire and he has been a real bright-spark for Pochettino. The other major incoming was Giovani Lo Celso, aside from a couple of promising cameos, it's tough to gauge how he's going to fare - though Eriksen's shoes are big ones to fill.
There are several questions that need to be answered by Pochettino and some of the responsibility must be taken on by his players. Defensively they haven't been good enough while when going forward the spark was missing. When firing on all cylinders this Spurs team can go toe-to-toe with the best in the business. Though, despite having a markedly better squad than they did last season, they're already playing catch-up in the league. September is a sink or swim month and it's up to the Lilywhites to get it right.