A British Raj: My Life In Football Behind Closed Doors
All too often, football biographies are about the players on the pitch or the man in control of the team. 'A British Raj' takes a look at a normal working-class man's journey through the football world. It tells how Raj Athwal became the longest-serving British Asian working in the game and a winner at the inaugural Asian Football Awards.
Title: My Life in Football: Behind Closed Doors
Author: Raj Athwal
Publisher: Arena Red
Published: 2018
Price: £8.99 from Amazon
Full disclosure: I worked with Raj during my time at Coventry City. Always full of energy, he was a positive-minded individual. No job was beneath him. He'd even help distribute the hundreds of match day programmes to the corporate areas on a Saturday morning ahead of kick-off before tending to his match-day duties. All that on top of his long working week.
It was not the glamorous life you'd imagine behind the scenes of, at the time, a major Championship club. The same menial tasks and office politics you would get in any office up and down the country exist in football clubs, too. Raj made more than his share of coffee for meetings. The lives seen in shows like Footballers Wives and Dream Team must be 100% reserved for the playing staff. Even so, every staff member, whether they'd admit it or not was excited to be working for a football club; it didn't matter whether they supported the team. Raj was the same. Elated at 5 pm if we'd won; eager to leave if we'd lost!
But that's only the backdrop for Raj's story. Former Coventry City manager and FA Cup-winning legend, John Sillett, provides a foreword that sets the tone for what Raj Athwal is all about. He's a salesman and therefore a people person who recognises what football supporters like in a team. Beyond their current form, it's also important to remember the club's heritage. Supporters of various clubs mentioned will no doubt recognise initiatives that Raj helped to create for past players.
The book is a chronological journey through the author's career, starting with his young days growing up in inner-city Coventry and setting the scene for what life was like in the 70s for an Asian kid growing up in a city that was perhaps at the forefront of multiculturalism. It came with hardships and hazards. His school life will strike a chord with many readers but what most will be waiting for is the time he spent at clubs.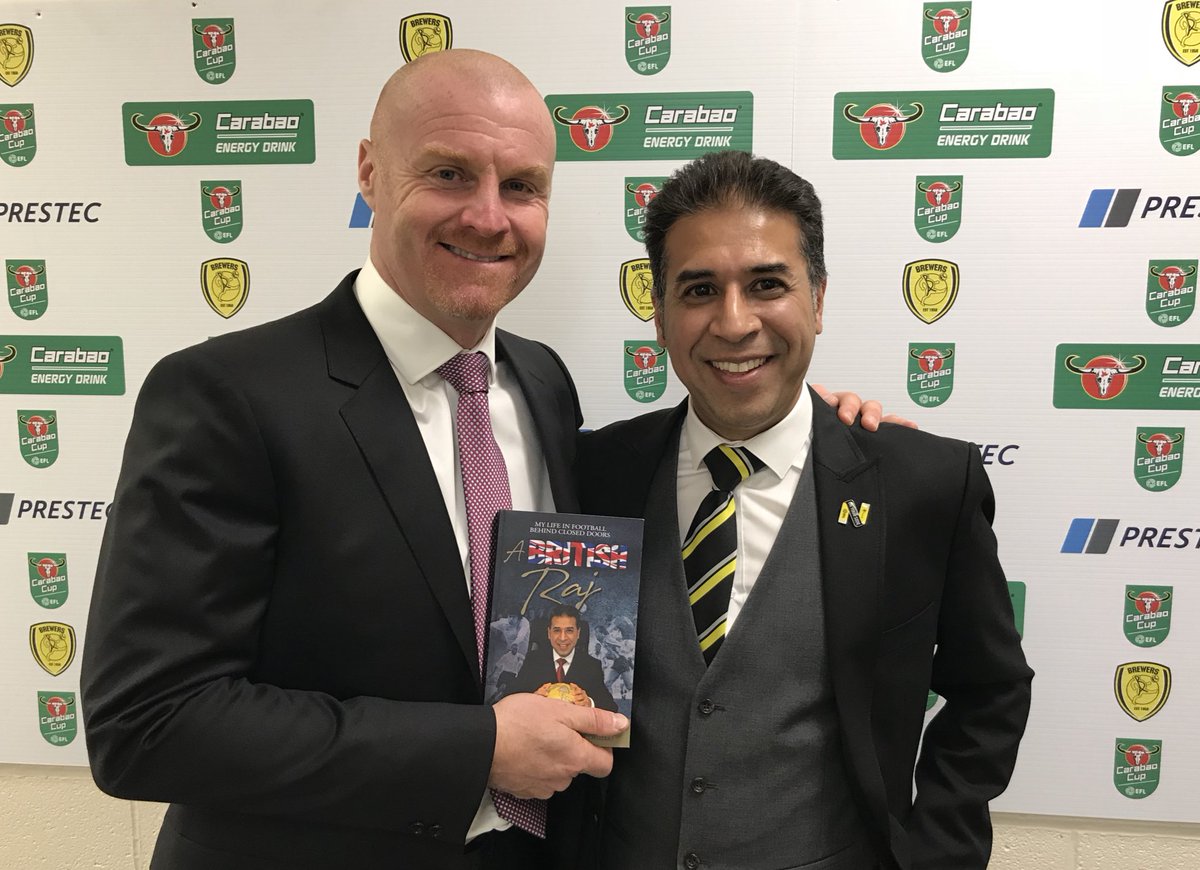 The majority of Raj's career took place with Coventry City before making moves to Watford and, of course, Rangers, although his is not your typical kiss-and-tell story filled with details of the collapse of great teams and their rise from the ashes. It's Raj's story, how he achieved everything in his personal and professional life. It involves the day-to-day struggles inherent with the responsibility to generate the money needed to keep a club going. That's easy to do when your club is flying high in the Premier League. It's not such a breeze when League One looms on the horizon. Raj faced just as competitive an environment as that on the pitch even if progress and results weren't always as clear as the league table in the back pages. Whether you know the author or not, A British Raj provides an interesting insight into a football club's inner workings.
What I found interesting was that, other than a few examples detailed in the early chapters, Raj only encountered discrimination when he forgot to change out of his Rangers work shirt and stumbled upon the hatred Glaswegians on either side of the Old Firm reserve for their rivals. Racially motivated abuse isn't central to his story. I'm sure during his lengthy career he's been on the receiving end of that kind of abhorrent behaviour. My personal experience with him, as well as that gained from this autobiography, make it evident he refuses to be affected negatively by such things.
The book is well-written throughout its 260+ pages. Raj's emotions come through in his writing. He's not as eloquent as a professional, but his down-to-earth honesty is easily felt. Hopefully, this book will be an inspiration for more minorities to choose a career in the business side of football.
Presenting Baroness Verma with my recently published book in the House of Lords - she will also support me in launching my memoirs in #
India
later this year 🇬🇧 🇮🇳
https://t.co/zF3B4vub89