A PFA Player Of The Year that rarely scores – Why N'Golo Kante was honoured
Sunday night, April 24th, N'Golo Kante emerged as the Professional Footballers' Association Player of the Year for 2017. The Frenchman pushed teammate Eden Hazard to second place, alongside Romelu Lukaku, Zlatan Ibrahimović, Harry Kane and Alexis Sanchez.
The midfielder finally gets the recognition he deserves and we'll tell you why.
When N'Golo Kante joined Leicester City in 2015, he was relatively unknown. A year later, he was everyone's cup of tea and Sir Alex Ferguson would name him the
best midfielder in the division
. He did get named in the PFA Team of the Year for 2016, but that was about it. The war-horse who had helped Leicester City win their maiden Premier League crown; although nominated, he wasn't among the top three in the voting for the PFA top individual award.
For pundits who thought N'Golo Kante was a one season wonder with Leicester City, he's proved them wrong at Chelsea. Again, with his efforts, Chelsea find themselves in pole position to win another Premier League title. This time, nearly everyone agrees N'Golo Kante deserves the top award.
His teammate, Eden Hazard thinks so:
"
N'Golo Kante deserves it. Not only for this season but for his two seasons in the Premier League.
"
Former England defender, Matthew Upson agrees:
"
It's 100% deserved. He is the most valuable player in the Premier League with his contribution.
"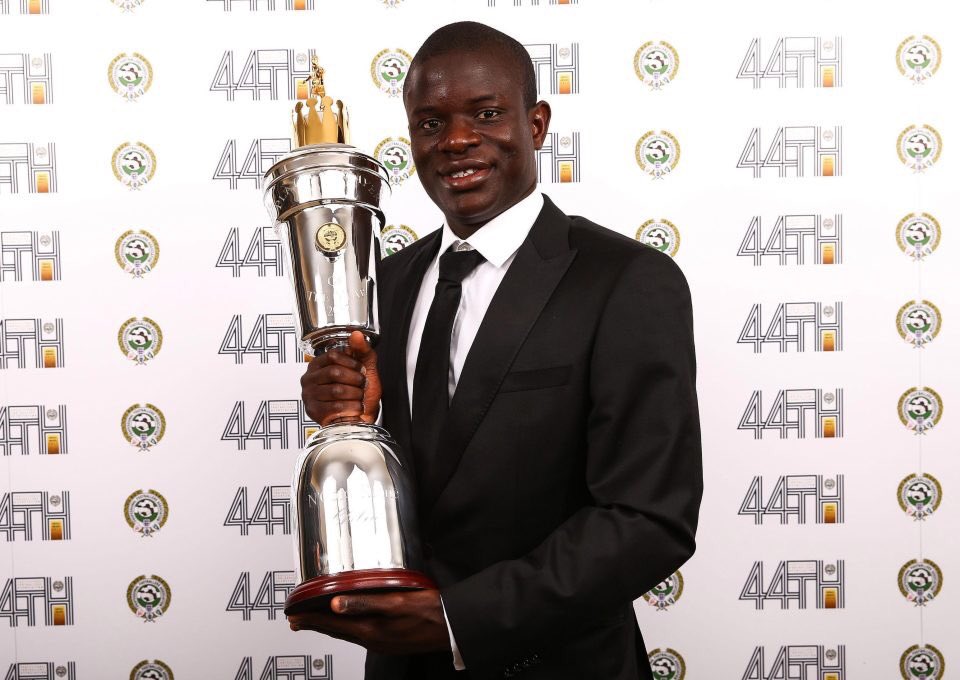 With popular opinion asserting that Kante has been the best Premier League player of the 2016-17 season, we take a look at a few reasons why he finally got the recognition he duly deserves.

He's irreplaceable

Take one look at Antonio Conte's Chelsea and name one player who can't be replaced? It's actually N'Golo Kante. There's no like-for-like replacement for the former Caen midfielder; not at Chelsea and not in the Premier League.

Former England midfielder, Danny Murphy, told BBC :
"He's the one you can't replace. If Eden Hazard wasn't there, you could put Willian in. Kante is the best midfielder in the Premier League, if not Europe."
Kante has played 31 of Chelsea's 32 Premier League games this season. He's completed the entire game in all of those thirty-one matches but for the game at Spurs where he was substituted with just 11 minutes of play left. He missed the Boxing Day game against Bournemouth through suspension after amassing five yellow cards

Perhaps Nemanja Matic has been sharp and strong in the Chelsea midfield under Conte, but the Serb is still a long shot from replacing Kante. He was also irreplaceable for Leicester last season and missed only one of the Champion's thirty-eight games.

Scares opponents off their wits

Look! N'Golo Kante's right behind you! One can't help but imagine opponents screaming that to their teammate as N'Golo Kante rushes in to make the tackle.

Watford skipper, Troy Deeney gives us a clearer picture:
"Whenever we broke on them last season, I always had the fear factor that Kante was coming back and I knew we didn't have much time before he got there"

"Even if I actually did have time, I always thought he might be there, so I would rush things a bit."
The 26-year-old has instilled that fear factor on his opponents with his workaholic persona. Despite his small stature, he manages to make vital tackles and interceptions over opponents who are twice his size. Kante has made 110 tackles and 72 interceptions in the Premier League this season. Having a player with such tackling prowess rushing towards you, has the potential of forcing an error or at least putting you under choking pressure.

Kante has absolutely redefined how a defensive midfielder should go about his duty. Being the most difficult player they've played against all year, it's no surprise why Premier League players voted him the PFA Player if the Year.

He's a complete midfield player

N'Golo Kante might not score too many goals, but he's proven he can score goals. His superb goals against Manchester United both in the league and in the FA Cup fifth round speaks volumes. His stellar assist for Eden Hazard at Bournemouth also proves he has the inept ability to create goals. What more?

A complete midfield player is one who can shoot and score goals; create goals, make key passes and of course be a defensive asset to the team. N'Golo Kante has shown he is all this and more.

He gets noticed

One bane of many a defensive midfielder is the fact that their contributions are barely noticed by onlookers. They make tackles after tackles, plug in gaps, make interceptions and blocks, but get little or no recognition, even from their fellow players.

However, you can't help but notice a player who seems to be everywhere at the same time. On many occasions, his contributions have been so glaring, Chelsea fans could be seen chanting his name from the stands. The Chelsea midfielder has worked so hard, his fellow players had little choice but recognise him.

Kante becomes the first Frenchman after Thierry Henry to win the PFA Player of the Year award.

N'Golo Kante also becomes the first defensive-minded player to win the award since John Terry in the 2004-05 season.