Can Aaron Ramsey overcome challenging times with Juventus, Wales?
Wales were excellent in their victory over Turkey on Wednesday, all but securing a place in the last 16 of Euro 2020. Alongside Gareth Bale, Aaron Ramsey shone the brightest. Despite his club future being up in the air, he turned up again when his country needed him most. While Bale receives the dragon's share of attention, Ramsey scored the crucial opener and could have had more on the night. Tonight, Wales face Italy in Rome, raising the question, what is next for the Welsh playmaker who looks certain to leave Juventus this summer?
With Ramsey's return from injury, Wales received a boost as they entered the tournament. Since he departed Arsenal in the summer of 2019, he's dealt with knock after knock, barely playing for his country during the unfortunate spell. Prior to the tournament friendlies, he made just three appearances over two years but his impact on Tuesday reminded everyone of his importance for the national side.
Ramsey had been evergreen in the Cymru setup, playing every minute on their run to the Euro 16 semi-finals of Euro 2016 before missing the crucial game against Portugal due to an accumulation of yellow cards. Throughout his career, Ramsey averages a goal every 3.8 games for his country, a great return for a central midfielder.
The draw looks kind for Wales. If they can clinch a top two spot in group A, the possibility of another deep Euro run increases. On Tuesday, Turkey couldn't deal with his runs behind defenders. Italy will be a much tougher test but Ramsey has the quality to cause problems and a decent knowledge of his opponents after two Serie A campaigns.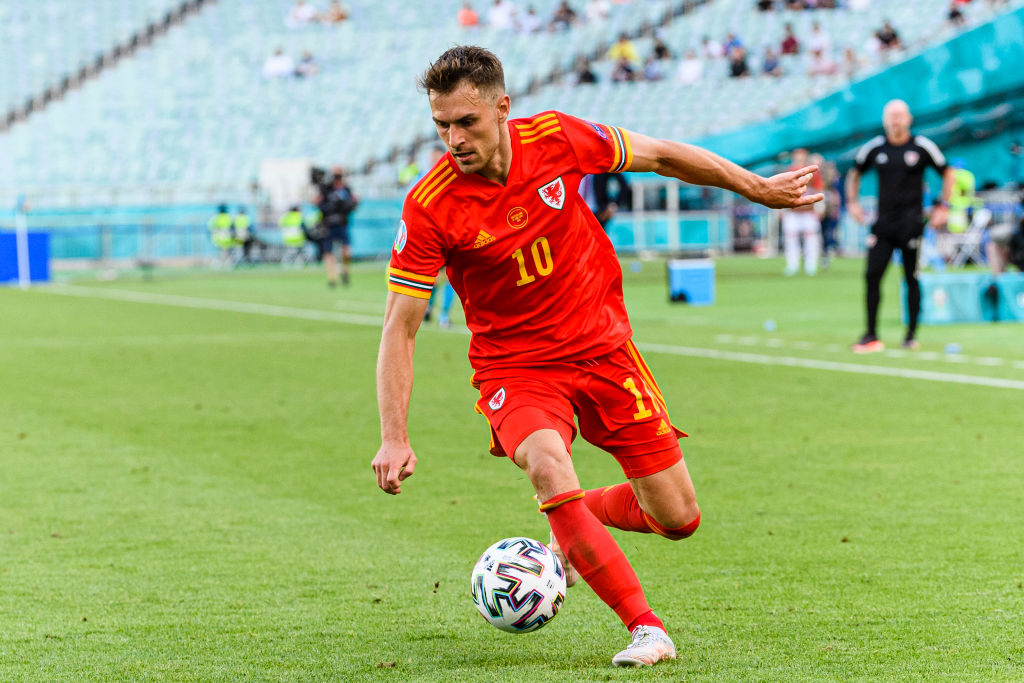 Of course, that may be the extent of his Turin holiday. Ramsey's future with the Bianconeri is uncertain. Halfway through a four-year contract that expires in 2023, the rumour mill is doing its best to grind him out of the Allianz Stadium. His initial move to the then reigning Calcio champions raised eyebrows and, too many, doubts have been confirmed.
In his first season, he was part of a ninth Scudetto on the trot but his game time was limited. He started just 11 times in the league, appearing off the bench on another 13 occasions.Under Andrea Pirlo this season, the Welshman played even less, managing 22 league appearances but featuring for the full 90 just twice. He didn't play a single minute as Pirlo rallied his flagging side to at least qualify for the Champions League and was let out of the final match day squad entirely.
With the Old Lady carrying a lighter purse due to COVID, wages need to be trimmed. After failing to impress, Ramsey is a likely candidate to be shown the door. A return to England is most likely. Arsenal might be interested but so will other sides.
No matter where he plays his football next season, staying healthy will be the priority. You must go back to the 2015/16 season to find his name on more than 30 team sheets. When fit, he offers a huge amount of top level experience and the ability to play across the midfield in a variety of formations. What Premier League side wouldn't welcome such a player?
If he can stay fit, two or three more major tournaments with Wales might be in his future as well. First things first, however. Tonight is an opportunity to make his Italian detractors eat their words.