Why Wan-Bissaka should reject Manchester United
Ole Gunnar Solskjaer is fighting hard to take Aaron Wan-Bissaka from Crystal Palace
Aaron Wan-Bissaka is almost certain to join Manchester United in the coming days. Reports suggest a fee is close to being agreed with Crystal Palace, worth up to £55 million. If true, the Red Devils are pulling off a coup. For the youngster, though, he's heading into dangerous territory, one from which he may never fully recover.
Man United's persistence in chasing Wan-Bissaka comes as no surprise. Ole Gunnar Solskjaer needs to sign some quality in this transfer window following his side's disappointing sixth-place finish, ending the season a massive 32 points behind champions Manchester City. Several positions require filling. Right-back being one.
Antonio Valencia held that role not too long ago. The Ecuadorian then fell out of favour, appearing only six times in this Premier League campaign. He'll officially leave United once his contract expires next week. Italian full-back Matteo Darmian also faces a summer exit.
If so, Solskjaer will be left with Ashley Young and Diogo Dalot as his main right-back options. To the annoyance of many Red Devils fans, Young penned a new one-year deal in February. He's no longer starting material. Dalot, meanwhile, has real potential. But his role as a versatility player since arriving last June means there's still a position to fill.
That's sent Man United on Wan-Bissaka's trail. The Palace youth is fresh off a breakthrough season at Selhurst Park. His form in making 35 league appearances earned him the club's Player of the Year award.
There's no denying Wan-Bissaka's ability to plug a United gap. He's one for now and the future, skilled in both defence and attack. His combative nature would get Old Trafford's faithful roaring from the stand. The Croyden-born defender's tackling, dribbling, as well as an aptitude to block can make him a key piece in Solskjaer's jigsaw. Forget his recent disastrous display while representing England in the Euro Under-21 Championship on Tuesday night, this boy is class.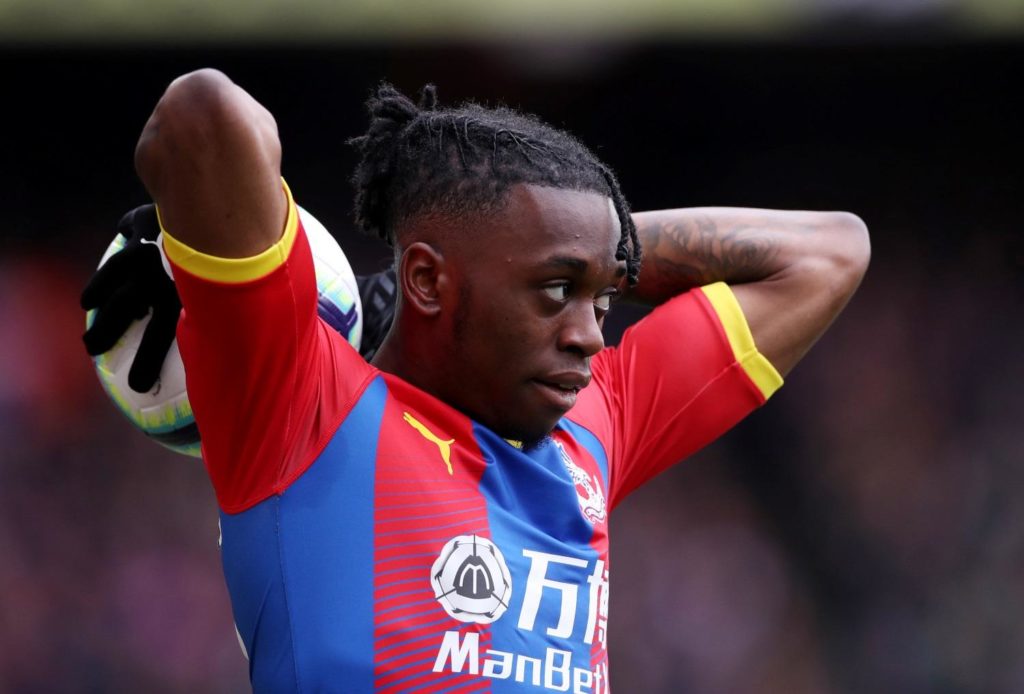 We've been here before, though. In summer 2014, Luke Shaw was English football's most-admired young full-back. He opted to join Man United, costing £30 million. Subsequently, his reputation has plummeted, continually struggling for form the 23-year-old took to the Premier League pitch only 43 times up until 2017/18's conclusion. It was potentially career-destroying.
Although Shaw has somewhat recovered, having appeared in 40 competitive games this campaign and been named the club's Player of the Year, make no mistake, he's still far from fulfilling his true potential. Perhaps if he'd remained longer at Southampton, a club which nurtures talent while not going overkill on demands, things would be working out better for him.
Shaw's United demise doesn't stand alone. Chris Smalling and Phil Jones signed only 18 months apart, from Fulham and Blackburn Rovers respectively. The pair was anticipated to mold into the long-term replacement for Rio Ferdinand, Nemanja Vidic's formidable partnership. It wasn't to be.
Neither Smalling nor Jones has become what he should in Manchester. In fact, the error-prone duo is now recognised as more of a comedy act above all else. Social media can be unforgiving. Wan-Bissaka got a taste after his recent England errors. He won't want to risk making it a regular occurrence.
The 21-year-old should speak to his current teammate about life at Man United. Striving for career progression, Wilfried Zaha made that particular move six-and-a-half years ago. He was never given a real opportunity in David Moyes' short reign. Having realised his mistake, the winger soon returned to Palace with pride dented.
Wan-Bissaka must take warning. No matter how gifted a player, things can quickly turn sour. Especially at the biggest clubs, ones which invariably have ruthless online fanbases. United's is no different, if not worse. Red Devils supporters routinely attack their own players on social media. Smalling, Jones, Young, Jesse Lingard, and Paul Pogba can all attest to that. Abuse of the latter followed him pitchside after May's 2-0 home defeat to Cardiff City. Is wearing the famous shirt worth that hassle?
At least Pogba's ability is still recognised by most. The same doesn't apply to Smalling, Jones, or a lesser extent, Shaw. Opting for Man United with the world at their feet, all three defenders have gone on to suffer. Not only at club level, but as internationals too. Each missed out on Nations League duty earlier this month. Wan-Bissaka is destined to become an England regular sooner than later. As witnessed, moving to Old Trafford can jeopardise that. He should wait, for now at least.