AC Milan should go all out for Antonio Conte
Real Madrid aside, AC Milan is the only team to have won more than 5 Champions League titles. The Rossoneri last won the tournament over a decade ago back in 2007, but the team have gone downhill since then; last triumphing in the Serie A in 2011. Lots of managers have called the San Siro home since that time, but a combination of average players, coaches and an awful recruitment policy have made the club become another team mired in mediocrity and struggling to match their illustrious pedigree.
Former Milan midfielder, Gennaro Gattuso, is the manager, but the man who was known as one of the best defensive midfielders in the history of the club is not the same person to take the team forward. Everything is simply not working at the moment and they're running the risk of completely falling out of the Champions League race.
Cometh the hour, cometh the man. Antonio Conte. The ex-Chelsea manager is currently out of work following his dismissal from the West London club but seems to be holding out for a new job till next summer, in order to receive full payment from his Chelsea contract.
He has a point to prove
Conte is a man on a mission and the manner in which he was sacked by Chelsea must have left a bitter taste in his mouth. Despite leading the Blues to a Premier League title and an FA Cup triumph in three years, he was let go following a dismal defence of the league crown in 2016/17. He fell out with a number of his top players, alienating them and constantly making complaints to the board about a lack of transfer activity.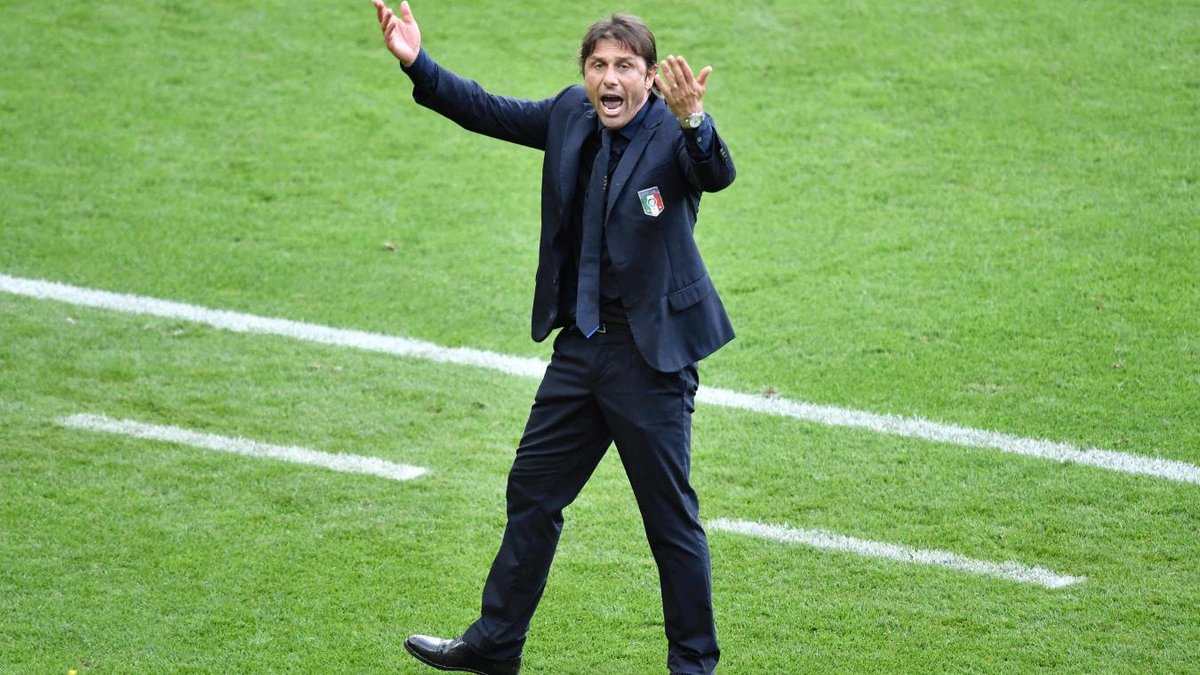 According to Sportmediaset, Wenger and Donadoni are not the only options to replace Gattuso at Milan.
Milan continue to dream of Antonio Conte, Elliott, the owners, want a big name
https://t.co/qjt47frtrk
Going to Milan will put him back at the heart of the football world and remind everyone of his undoubted quality. The Rossoneri are desperate for some stardust, and with Conte keen to show everyone that what happened with Chelsea was a one-off, it could be a marriage made in heaven.
He can make Milan great again
No Italian team comes close to AC Milan when it comes to clout on the European continent. However, since 2011, due to a culmination of average managers, below par players, and poor administration, Milan have tethered on mediocrity and downright inconsistent.
With the new owners on board and a major shakeup at the highest level, AC Milan are desperate to wrestle the stranglehold of Italian football from Juventus and with a three-time Serie A winning manager at the helm. Who says that they can't do it? In familiar surroundings backed with transfer funds, Milan can turn things around with Conte leading them forward.
He is a proven winner
Conte is a serial champion and one of the few managers that can be placed in the bracket with Pep Guardiola, Jurgen Klopp and Jose Mourinho. He started the Juventus project, winning three league titles, going unbeaten in one and racking up 102 points in another, records that his successor, Max Allegri hasn't been able to muster. With Juventus looking so invincible at the moment, Conte will want nothing more than to knock his old team off their perch.
At 48, he still has the rest of his managerial career ahead of him while the lure and challenge of making AC Milan the number one team in Italy could be the spur his career needs at this moment.