How European football is influencing the play at AFCON
In Africa Cup of Nations 2019, Algeria and Nigeria have both benefitted from having players based in Europe, notably Riyad Mahrez and Alex Iwobi.
AFCON 2019 has only two remaining games. The third-place match between Nigeria and Tunisia takes place tonight. Then, on Friday, Algeria and Senegal face off for the coveted trophy.
Among the tournament's big talking points is the way some teams have chosen to approach games. Their set-ups focused more on tactics than power, a trait synonymous with African football in the past.
This new style resembles the top European clubs. Many of those have AFCON stars on their books. Algeria's Riyad Mahrez turns out for Manchester City under one of the best tactical managers around in Pep Guardiola. Nigeria's Alex Iwobi is a product of Arsenal's academy and learns from Unai Emery, an accomplished coach in his own right. The two players have both been influential in Egypt this summer.
It's clear the tactics adopted by most African sides were easier to put into practice due to players already having a strong understanding of what is required. It also shows how coaching in Africa has improved. These managers realise they possess the European-based quality needed to deliver on the big stage. This influences their decision making before being translated to the pitch, thereby enhancing teams' all-round play in this year's AFCON.
One example is Algeria. Djamel Belmadi adopts a style which has Galatasaray's Sofiane Feghouli, a natural winger, operating in the middle to afford Mahrez space to weave his magic on the left. The Desert Foxes have demonstrated their expertise for such an approach.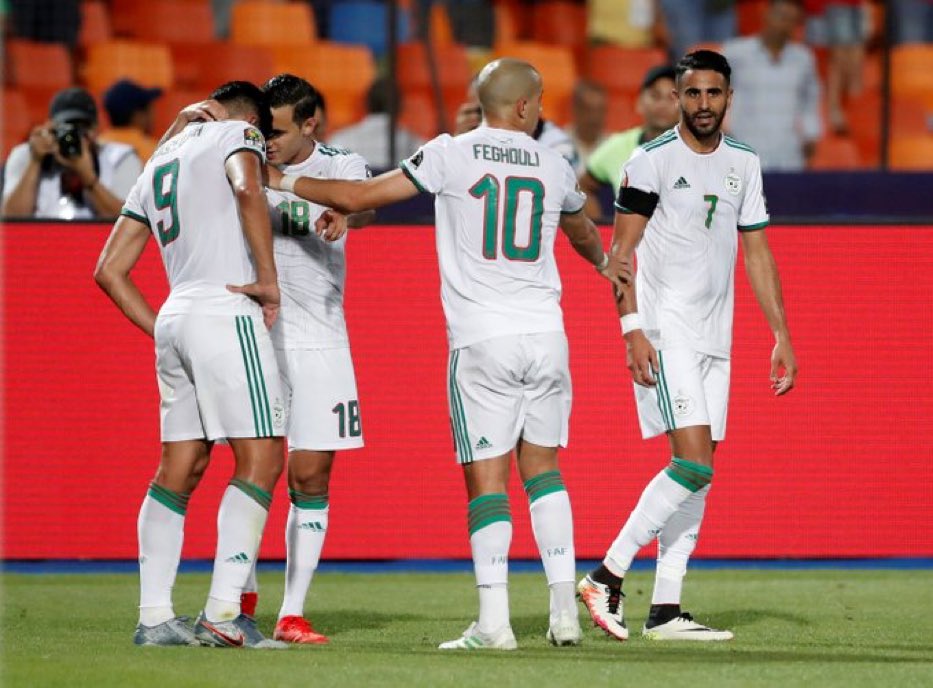 Prior to this Africa Cup of Nations, teams were known for playing without any identifiable pattern. This edition has seen several sides deploy a unique way, partly due to continuity, but mostly owing to their players' level of exposure.
The bedrocks are made from talents who regularly start for teams in Europe's top five leagues. These players' domestic performance convinces their international managers to tailor tactics to fit them. It means as more Africans move to big European sides, the quality of AFCON games will continue to rise. This will go a long way in determining how the continent performs during subsequent World Cups.
One factor contributing to the high number of European-based African players is those born abroad who return to play for their parents and/or grandparents' country. Mahrez originates from France. Ghana and Arsenal's Pierre Emerick Aubameyang the same. In Europe, such players will have either experienced the age-grade tournaments or have passed through academies. Both routes help to teach the game's fundamentals at an early age.
This, though, is to the detriment of African football. It is also a wake-up call to CAF. The governing body must do better in ensuring its countries have viable leagues in order to produce the continent's next stars. It is achievable should a road-map be duly followed.
CAF must look inward and ask, do we want our leagues to reach the same status as the English, Spanish, German, Italian and French top divisions. If the answer is yes, action has to follow.