Alvaro Morata must continue to support as Chelsea target title
Alvaro Morata celebrates, something he wasn't doing often enough at Chelsea.
Image Via: Brian Minkoff/London Pixels.
Just over a week or so ago, I wrote that Eden Hazard requires week-in-week-out support if Chelsea is to win the Premier League title. Well, it looks as though a certain Spaniard was listening in...
In the season's early-going, Alvaro Morata struggled for playing time. The 26-year-old has been jostling with Olivier Giroud for the starting role, but against Crystal Palace on Sunday, it looks as though the ex-Real Madrid man has given himself the perfect opportunity to seal his place within the line-up on a regular basis.
Morata scored twice in a Man of the Match performance. In fact, it was the first time in twelve months that the striker has scored in back-to-back Premier League games while wearing Chelsea blue. That's a pretty damning stat for a man who cost in excess of £50million, but still, the talent, the ability, the goals, they're clear for all to see.
His biggest selling point, without doubt, is his immense movement. Morata's off-the-ball work is up there amongst the best in Europe. He'll find himself in acres of space in a crowded penalty box. With players like the aforementioned Hazard and an in-form Ross Barkley, he will get the opportunities to become the 20-goal-a-season striker that he is more than capable of becoming.
Palace couldn't live with him at times, it's not a stretch to say that he is unplayable when in top form. He has the ability, the talent, the footballing brain. If he can begin to build that telepathy with his teammates around him, it sounds cliche, but Morata will be like a new signing for Chelsea.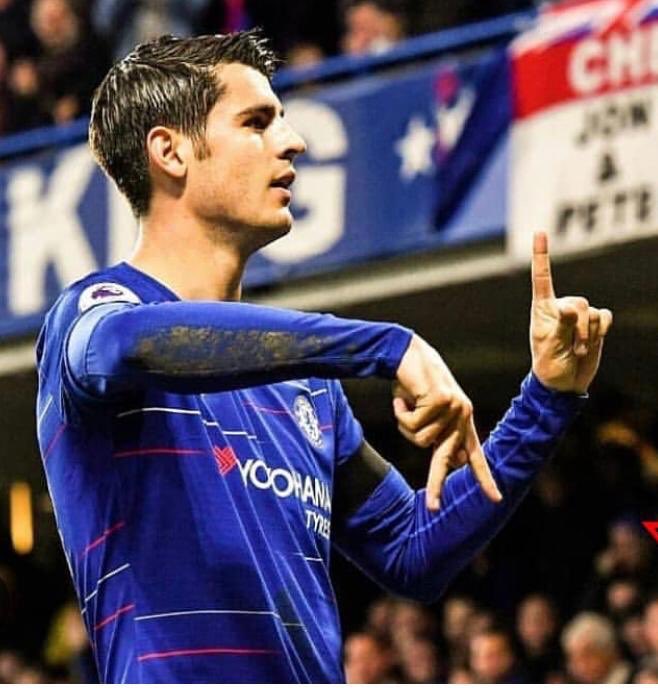 We're through eleven games. Chelsea sits two points off top spot. It's no coincidence that two of their three draws came against big six opposition. In those games, their main striker hasn't found the back of the net, while Hazard only struck once. Again, it all stems back to having someone who you can rely upon to get you a goal when you need it most. Preferably, that's the job tasked to your man through the middle.
Morata's biggest weakness is his finishing ability. Sometimes, you're unsure as to what you're going to get from him. When he's confident and feeling good he finishes chances with relative ease, but when he's struggling, you just get the feeling he's never going to fire home. That's partly down to Maurizio Sarri's constant chopping and changing of the striker, but now, he will be afforded the luxury of a solid starting run. It's an opportunity that Morata has to grasp with both hands.
Chelsea have some tricky fixtures coming up over the next month or so. Visits to both Tottenham Hotspur and Manchester City could well be season-defining. Picking up points in these games is going to be crucial. You know that both Spurs and The Citizens will score goals, most likely from Harry Kane and Sergio Aguero. Step up, Morata. He has to match them blow-for-blow.
The point is that, this has to be the start for Morata. He's had his settling in period, now, he needs to prove to himself, and the club, that he can kick on from here. If Chelsea is to compete with Manchester City and Liverpool, they need to have that guaranteed goalscorer up top.