American sport can teach the Premier League a trick or two
Football is the most popular and watched sport in the world. A high percentage of audiences watch the action here in England and the Premier League, even in the US, where football is something else entirely and soccer struggles to get on. Yet, there is a thing or two American sport can teach football clubs about attracting a wider audience and keeping the next generation involved.
I am a huge sporting fan in general. I will happily go and watch any competition. I recently took a trip to New York. It was too good an opportunity to not catch some high quality sport. Figuratively and literally, it was a whole different ball game to English football.
The plan was to take in two different sports at the world-famous Madison Square Garden. Unfortunately, our flight was pushed back and we couldn't catch the New York Rangers ice hockey team. That said, basketball contains several elements I enjoy in sport, most notably fast-paced constant action.
We did see the New York Knicks host the Minnesota Timberwolves. Despite my limited knowledge of the NBA, a quick look at the standings told me the Knicks were heavy underdogs as they headed towards a losing season. The visitors looked set to challenge for the playoffs. This wasn't anything new for the Knicks who rarely contend. Their two titles came in 1970 and 1973 and they were runners-up in 1993 and 1994, during Michael Jordan's retirement to play baseball.
The Knicks didn't really have much at stake. It was just a regular season game in another losing season. Nonetheless, the venue was nearly full and the atmosphere charged.
For the uninitiated, NBA basketball moves at a fast pace but does have stop-start elements. Each team has seven timeouts they are able to use at any point, although they tend to cram them into the end of the half and the game. There are also breaks between each 12 minute quarter and the clock stops for shooting fouls and television timeouts (for adverts). During every such break, long and short, there was interaction with the crowd to keep people involved. There was a rock band, unusual competitions on the court, and free give-aways.
It may seem simple, but it keeps the audience engaged and entertained. They come back even though the Knicks are not competitive and the matches are meaningless. At most Premier League and Championship matches, the stadium announcer cues some recorded music and joins the crowd in the concession line.
UK football largely attracts a middle-aged male base that turn matches into hostile atmospheres for most involved. Clubs are making headway in attracting families and women but they cater mostly to their core audience.
The inclusive atmosphere at the Knicks game extends to other US competitions, including baseball, hockey, and MLS. Fans from many demographics turn up for all. Baseball, which was lagging in attracting younger people, commissioned studies on how to better design their stadiums and even change rules to appeal to a wider audience. The game is doing its best to pick up the pace and keep younger fans with shorter attention spans interested.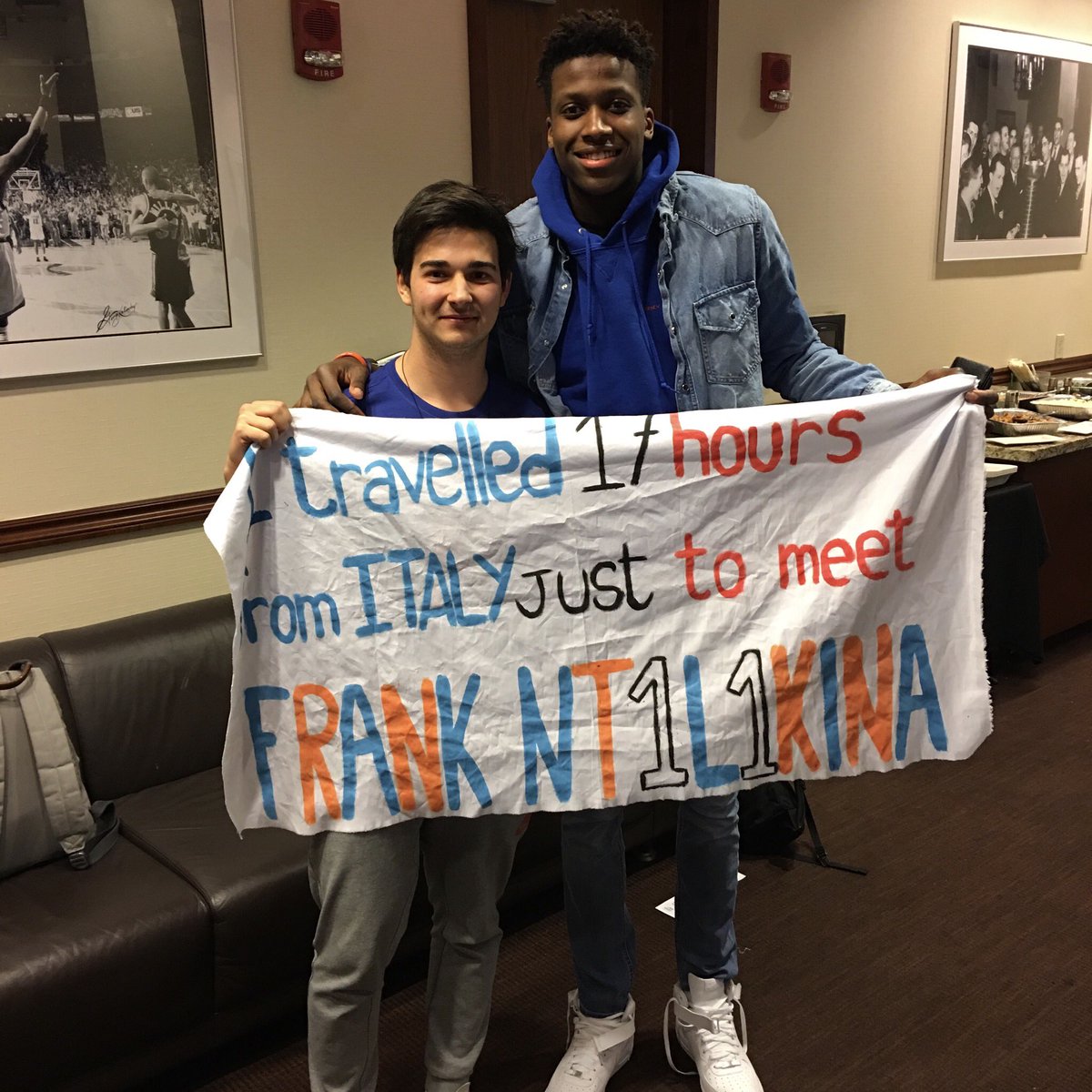 A previous trip coincided with the baseball season, allowing me to catch the New York Yankees in their new stadium. Understand this about baseball. Teams play meaningful games virtually every night, almost always in series of two, three, or four against the same team. The Yankees and Boston Red Sox have a century-old rivalry akin to Manchester United and Liverpool, but they play each other nearly 20 times a season. That sounds wonderful, but the clubs must also keep fans interested in the other 140 games in each season. And they do.
On the midweek night I attended, Yankee Stadium was nearly full and Boston was not in town. The game itself was almost just a back drop. There was trivia and tributes on the Jumbotron in the outfield. Music and other distractions took place between innings. It was an event.
If the English Premier League teams played each other four or five nights in a row I think you would be lucky to get every crowd over 50% of the maximum attendance, even for the very big teams.
And here again, there was a diverse crowd. Men, women, couples, friends, families with children.
In a brief stint in Canada I was able to see Toronto FC take on Montreal in the MLS, a game we know inside out. Despite the ground being far from full in the cold of a late Canadian winter overlapping the season's early doors, the match again had a fantastic atmosphere. Fireworks, flares, banners being passed through the crowd.
While Liverpool have experimented in this regard on big European nights and for derbies over the last decade, run of the mill league games are very much a turn up, watch, and go home affair. In England we could definitely learn something from how America does its sports. Whole cities seem to get behind their teams. In college football (gridiron), it can be an entire state. They arrive early in the morning, tailgate in the parking lot with music, games, and barbecue. The experience takes up the whole day.
I'm not saying we need to take in the whole charade that US sports become at times. We don't need any kiss cams in the crowd, or constant breaks in play. However, we can learn a lot. While football in England will always be my number one sport, US sport presented as spectacle blows me away.