An EFL all-Town XI
Background image: Loubos Houska
It's Thursday which often means Europa League. There's a bit of confusion in this year's tournament with Wolfsburg of the Bundesliga and Wolfsberg of the Austrian Bundesliga both featuring. That's nothing compared to English football fiends who love to name their clubs City, United, Town, Wanderers and Rovers. There are numerous Counties as well but only a rare few make it up to the Football League. Which is where we are this week, playing out the EFL Cup.
And while those matches play out and leagues are on hold, I've spent my time ill-advisedly compiling combined XIs for all the City, United, Town and Wanderers/Rovers clubs in the EFL [but not the Premier League or non-league]. I'm trying to be fair about it, as well, distributing places in the squad as evenly as possible.
Over the past two days, City and United have featured. You can find the former here and the latter here. Tomorrow, the Wanderers and Rovers will be honoured if they haven't all rambled off somewhere. Today it's the Town-boys turn.
Only a little bigger than counties, towns don't often feature in the top flight although Huddersfield won the First Division twice and Ipswich a single time. Most of the Towns who feature in this list occupy Leagues One and Two. Without further ado, here they are.
Goalkeeper
Owen Evans, Macclesfield Town
The Silkmen are a club with an itchy trigger finger. Manager Sol Campbell has left the club despite his somewhat miraculous achievements in keeping the side in the division last season. After financial problems off the field dominated the summer, this was the last thing they needed. Regardless, they have started really well on the pitch but if off-field matters persist, they could be dragged into the relegation battle. Macclesfield are in 15th place after ten games, an achievement considering the conditions. Unfortunately, the stress is beginning to show with the side winless in its last five.
Owen Evans is doing his best to keep the troubles in check. The Welshman joined on a season-long loan from Wigan Athletic, picking up several Man of the Match displays, especially in the early doors. His work is cut out to keep Macclesfield Town in the Football League.
Defenders
Aaron Pierre [CB], Shrewsbury Town
The Shrews made a solid mid-table start to 2019/20. After last year's relegation fight, supporters appreciate the breathing room. While the team struggles to score, Sam Ricketts has them well-organised at the back, producing four clean sheets in the season's first quarter.
Experienced defender Aaron Pierre has spent his career in the lower reaches of the Football League but has always been a top performer. He joined Shrewsbury from Northampton Town in the summer after being the Cobblers' 2018/19 Player of the Year. A regular in Rickett's three-man backline, he's been as responsible as anyone for the squad's success.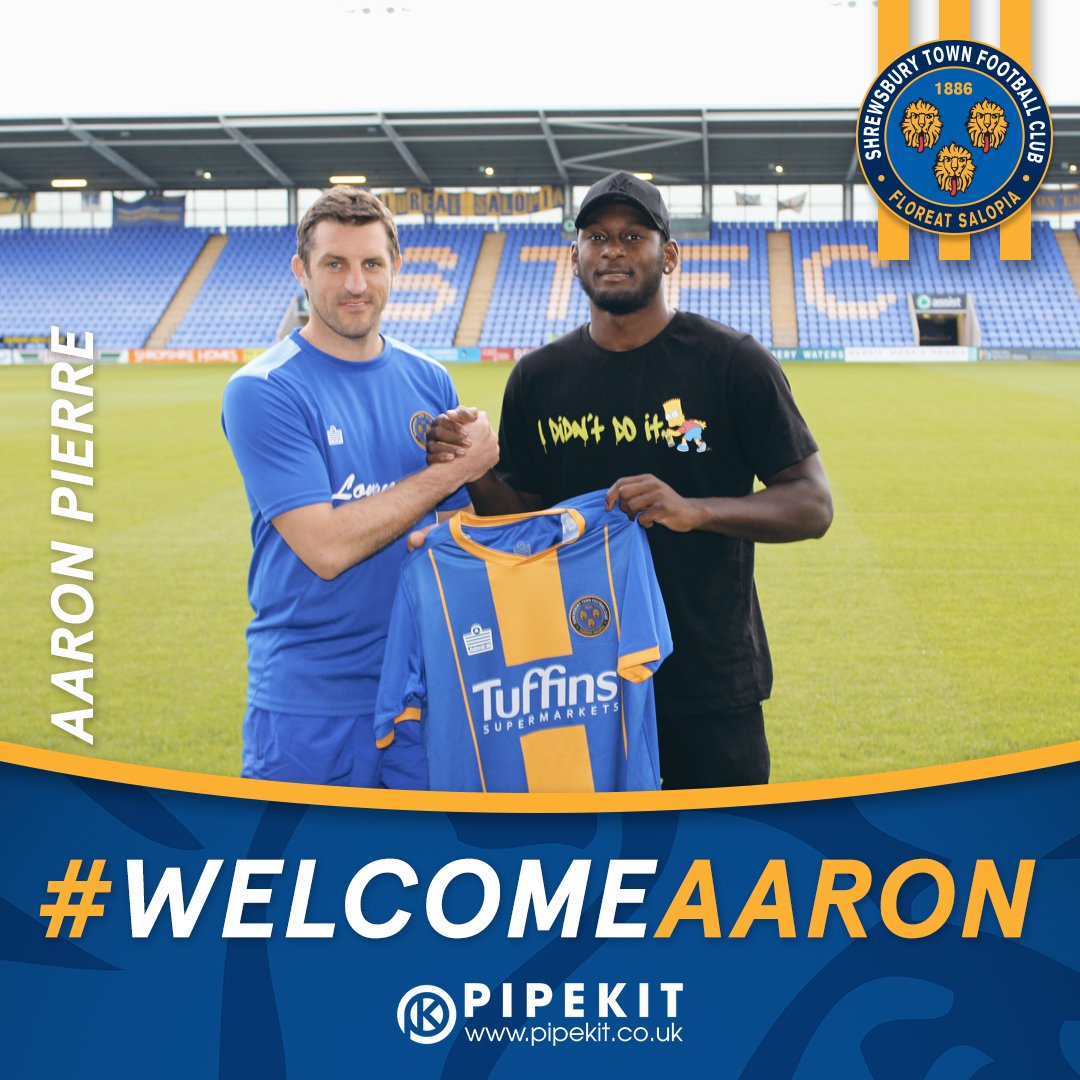 Harry Souttar [CB], Fleetwood Town
Simply put, Fleetwood made a fantastic start this year, sitting fourth in a very competitive promotion battle in League One. The Cod Army won five of their nine games so far and will be as happy as it is possible for manager Joey Barton to be. That said, Fleetwood face some tricky fixtures with Ipswich, Sunderland and Coventry all in their next five games.
Harry Souttar's presence is key to navigating that gauntlet. The 20-year-old is on loan for the season from Stoke. While on international duty with Australia, Souttar lost his place in the first team but has returned and was part of the starting 11 for their win at home to Rochdale at the weekend.
Charlie Goode [CB], Northampton Town
The Cobblers struggled for traction in their first season back in League Two following relegation but they made a similar start this year. At any rate, 12th place is where you'd expect to find them. Defending is critical to their success in this campaign. Only five rivals have conceded less to date while Northampton took seven points from the last nine on offer. That is the consistency they need.
They're getting it from Charlie Goode who made his loan move from Scunthorpe United permanent in the summer. The 24-year-old centre-half has a promising future and all the makings of a team leader going forward.
Midfielders
Lloyd Isgrove [CM], Swindon Town
Following relegation two seasons ago, Swindon narrowly missed out on the last session's playoffs, finishing ninth. Despite that run, there was little talk of a repeat. Focussed on their own belief, the Robins reaped 20 points and fourth place from their opening ten games. Eoin Doyle and Jerry Yates scored 12 league goals between them to make Richie Wellens' side the division's top scorers.
Even so, Lloyd Isgrove is the key man. Playing either wide or as an attacking mid, the 26-year-old is the main provider. It will be a tough ask for them to keep pace with the other front runners but, given where they were last season, Swindon have a great chance of making the playoffs.
Max Wright [RM], Grimsby Town
For two seasons, Grimsby staved off relegation from League Two. Now the Mariners find safe harbour in ninth place, looking up rather than down. The division is a whole is very tight aside from the bottom three teams. One or two results can put them back in choppy waters. Max Wright is one of several young talents that has made his way through the youth system at the club. Now in the first team, he hopes to prevent that from happening.
A winger with pace to burn, he causes problems for defenders. Mainly used as an impact sub, don't be surprised to see him play a bigger role as the season progresses. He is certainly one to watch.
Jake Doyle-Hayes [CM], Cheltenham Town
Cheltenham are another flock of Robins surprising League Two opponents. Ten games in they are third, just two points off the top. Michael Duff's side remain unbeaten at home. Unbeaten in their last four, they've hit opponents for 11 goals.
The starman can be found in the middle of the park. On loan from Aston Villa, Jake Doyle-Hayes keeps producing stellar performances. Named the club's Player of the Month in August, this run of first-team football can only do his career a world of good. Villa will certainly be keeping an eye on his progress.
Bez Lubala [LM], Crawley Town
Before a ball was kicked, Crawley were expected to struggle. Since dropping from League One, the Red Devils finished 20th, 19th, 14th and 19th again. Gabriele Cioffi's side look to leave the bad times behind this session. Following an opening day defeat, they've failed to earn a result just the once, to second place Crewe. Are they the stragglers who suddenly mount a play-off challenge?
Bez Lubala hopes to answer that in the affirmative. The Congolese is third in the league scoring chart, operating from the left flank. After joining from Birmingham City, the 21-year-old is taking full advantage of his first real run of first-team appearances in professional football. Lubala won the fans' League Two Player of the Month award for August and his fast start continues.
Strikers
James Norwood, Ipswich Town
It's always a challenge to step up a division. Do you have what it takes? For the last two seasons, Norwood spearheaded Tranmere Rovers' charge up the leagues, winning back-to-back promotions from the National League and League Two. Along the way, he enjoyed the security of familiar faces. Now that he's made the switch to Ipswich Town, no one can say that others carried him. Netting five times already for the top-of-the-table Tractor Boys, he's proving he's a talent in his own right.
Paul Lambert's side isn't one of those relegated squads who can't find their footing in a lower division. Their intent is a Championship return as soon as possible. Norwood is doing his part.
Danny Rose [not that one], Mansfield Town
The Stags came so close to promotion, last season, missing out on the automatic places on the final day before losing in the playoff semi-finals. A managerial change followed. Promotion favourites in '19/20, they've endured an awful start. Two wins from their first ten games leave them in 20th place. Money is available to strengthen but it remains to be seen whether John Dempster will survive to spend it. David Flitcroft's sacking produced unintended consequences.
Despite their start, frontman Danny Rose, no relation to the Spurs left-back or Woody Allen, scored seven times, sharing top honours in the division. With Tyler Walker at Lincoln City, Mansfield pinned their hopes on new signing Nicky Maynard. Politely, Rose is correcting the error.
James Collins, Luton Town
What is this? Now it's the players sharing the same names? There ought to be a law. By my unofficial count, there are four players in English football who answer to James Collins. Well, three. The Welshman late of Cardiff, Villa and West Ham is currently without club. There are two Englishmen. One is retired from Crewe Alexandra and now heads up their coaching staff. The other captains National League outfit Sutton United.
Our man is Irish. Luton's James Collins is the youngest of the bunch at 28 and carrying on the proud tradition of James Collinses until the next one appears, hopefully without a fizzy gin and lemon juice in one hand. League One's top scorer last season, James scored four times this term despite Luton's slow start.
The Hatters are back in the second tier for the first time in a couple of decades and not following Ipswich Town's example. They sit fourth-bottom, on the relegation bubble. Their only two victories came against Huddersfield and Barnsley. The Championship is a tough tough division and money hasn't been thrown around at Kenilworth Road as rivals have done. More results against relegation rivals are now imperative to Luton's League One survival.
Manager
Danny Cowley, Huddersfield Town
Speaking of, one of the best young managers in English football makes his appearance after taking on the challenge at the Kirklees Stadium. The Terriers need all the help they can get. Cowley and brother Nicky worked more than miracles with Lincoln City, taking the Imps from non-league to League One in the minimum time possible. They have also won the FA Trophy, Check-a-Trade trophy and reached the FA Cup quarterfinals.
Cowley is intent on not stopping there. After seven games, he had Lincoln top of the League One pile before moving to West Yorkshire. The Terriers could barely have made a worse start to the season. Manager Jan Siewert was sacked just three games in for not charting an immediate course back to the Premier League. Cowley has a project on hand with Huddersfield winless in the Championship, their Matchday 2 draw with QPR under Siewert the lone point taken in eight games. During that span, the club managed seven goals while surrendering 17. No one said it would be easy.