Does Anthony Martial need help?
Would a playmaker in Manchester United's midfield unleash Anthony Martial's full potential?
Romelu Lukaku's departure opened up the path for Anthony Martial. With the number nine shirt back in his possession, this was supposed to be the season he'd transform into the goal-machine Manchester United envisioned upon signing him in 2015.
While the Belgian's stock has been raised at Inter, Martial's yet to prove himself among the most prolific scorers in England. The difference is that Antonio Conte's revolved his attack around Lukaku. His "successor" hasn't reaped similar fortunes in Manchester.
There's also the obvious difference in quality surrounding both sides. The Nerazzurri have sparks like Stefano Sensi and Marcelo Brozovic carving apart defences with ease. Antonio Candreva is looping perfect crosses in towards the towering striker, while Lautaro Martinez's clever work certainly makes things easier.
In comparison, Martial rarely gets the quality delivery he craves. Paul Pogba's absence has mellowed down United's creative edge. Andreas Pereira remains inconsistent when feeding passes while Fred remains too erratic. Scott McTominay lacks the ability to make a defence-splitting pass, despite ample good work. A promising partnership is being formed with Marcus Rashford, but they get crowded out whenever venturing forward closer together.
Even in the Premier League, those above him in the scoring charts have proper service. Harry Kane, Sergio Aguero, Jaime Vardy, Tammy Abraham all have their guardian angels slotting in inch-perfect passes for them to capitalise. Of course, there's a certain room for improvement in the finishing department, but the Frenchman doesn't scuff big chances often.
Looking into his expected goals ratio( via Understat), 0.58 goals per 90 (his best ever) indicates a severe improvement in putting away opportunities. Martial's taking more shots on goal, testing goalkeepers better than when isolated onto the left-wing. His link-up play with those around as well as holding up the ball have been elevated since donning the #9 shirt.
In all fairness, the Frenchman's movement around the penalty area perhaps requires a dose of lethality. For tapping into the ultimate potential, he must be more opportunistic with positioning himself better to get at the end of whipped crosses, particularly from Daniel James. There's also the injury bug (which ruled him out against Mourinho's Spurs) he must extinguish to maintain consistency.
But to seek more in their centre-forward itself, the Red Devils must invest in more influential stars to unmask their attacking force. Relying upon the current lot would be akin to taking a step backwards.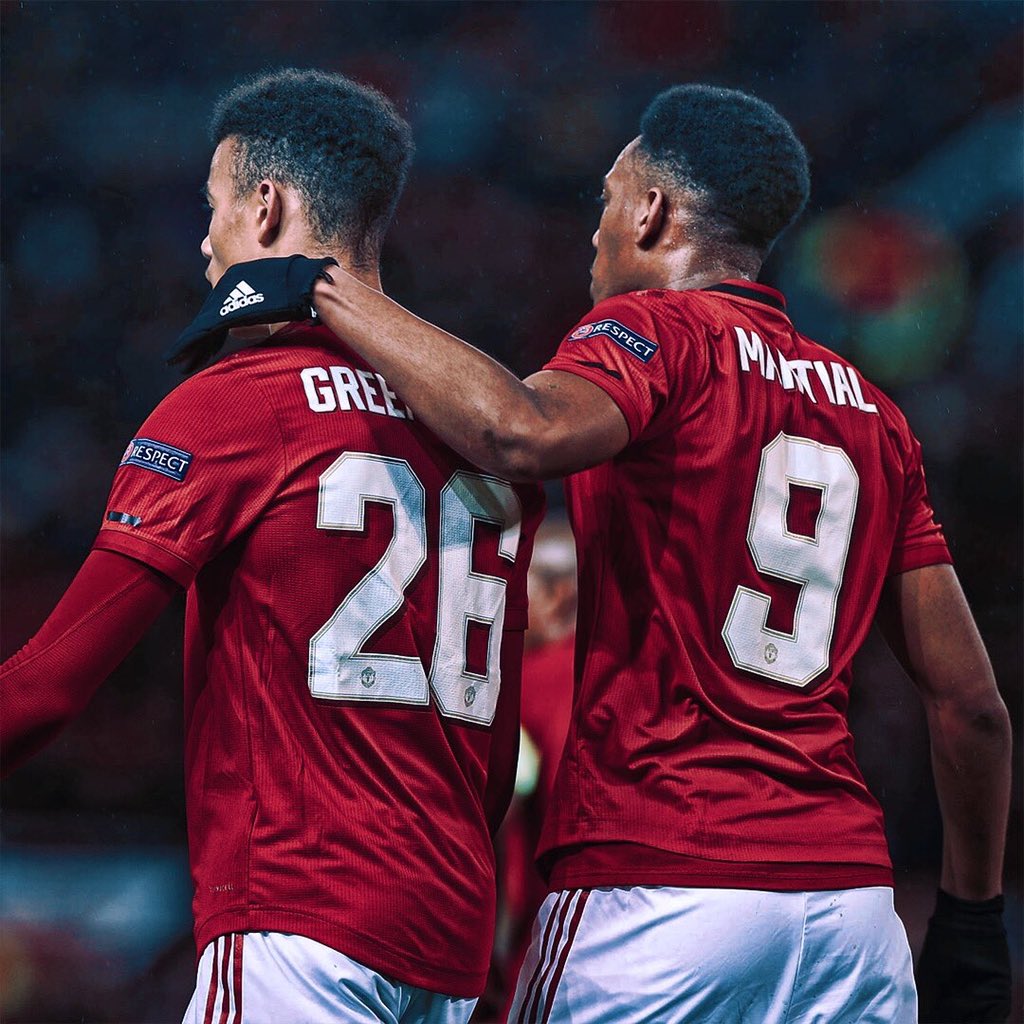 #
mufc
's goal contributions per 90 under Ole Gunnar Solskjaer:
• 1: Mason Greenwood [0.76]
• 2: Anthony Martial [0.73]
• 3: Marcus Rashford [0.70]
• 4: Paul Pogba [0.61]
• 5: Daniel James [0.49]
https://t.co/E5ctqpZFkd
From the youth department, Angel Gomes, in particular, possesses that special drive. Yet burdening the teenager with bigger responsibilities brings its own problems. As much as Ed Woodward or Ole Gunnar Solskjaer remains insistent on signing "the right player" in January, they must search for a playmaker.
Christian Eriksen is moving closer to a Tottenham Hotspur exit. They'd prefer to get some profit from his departure by selling him in January. The Dane's preference is Real Madrid, but the overflow of midfielders (and Federico Valverde's uprise) has perhaps diminished Zinedine Zidane's immediate need for an influential midfield figure.
Eriksen's decision could be swayed with growing optimism of Mauricio Pochettino's impending arrival. But with United backing Solskjaer, things could get complicated. Finances aren't a problem. If the midfielder's convinced to back their long-term project, he'd be an asset alongside Pogba.
Both would complement each other well, taking turns to create chances for their forwards. Hakim Ziyech is another possible option, having been a consistent threat for Ajax. With seven goals and fifteen assists already, he's pulling the strings with finesse. If the Red Devils want a new dynamic dictating their attacking flow, the Morroccan's the one to go all out for.
If blessed with an influential playmaker with the capability to break defensive lines and spot incisive forward runs, Martial's finishing should see stark improvement. The bottom line remains that if United want an elite striker winning them games, they need world-class creators to aid their number nine's cause for going toe-to-toe against the Premier League biggies.