Anthony Martial proving to be the spark that Manchester United needed
It's no coincidence that the Frenchman's return has seen an upturn in United's form...
Background Image Via: Flickr/Daniel. CC BY 2.0.
Apparently, away wins for Manchester United are like London buses. You wait seven months for a victory on the road, then three come along in six days. The Old Trafford club have the chance to make it four in nine on the south coast against AFC Bournemouth tomorrow lunchtime.
Ahead of the fixture, Ole Gunnar Solskajer is typically dealing with an injury crisis. Fortunately for the Red Devils, Anthony Martial isn't amongst them. Instead, Harry Maguire, Victor Lindelof and Marcus Rashford are facing late fitness tests. Although the trio are key faces within the United dressing room, none have proved to be as influential as Martial.
It's no coincidence that upon the Frenchman's return to the first-team fold, United have started winning again. It was his sumptuous goal that secured all three points against Norwich City last weekend and now he'll be feeling well-rested and raring to go.
Sticking the ball in the onion bag aside, United have a player who has drastically improved over the last twelve months. Sure, Martial has always had the natural instincts of finishing off goal-scoring opportunities, but the 23-year-old has certainly added more to his game. Not only is United's #9 drastically better with his back to goal nowadays, but he's also developed that footballing brain. Martial uses his energy more wisely and it now seems as though he enjoys bringing his teammates into play - rather than going solo.
What's most encouraging is the fact that Martial is a happy footballer once again. There was a time under Jose Mourinho where his attitude came into question, which in part led to Alexis Sanchez being signed. Obviously, in hindsight, that was a drastic mistake made by the 20-time Premier League champions. The Chilean is now gone while Martial has signed a new long-term deal. The future is certainly looking bright.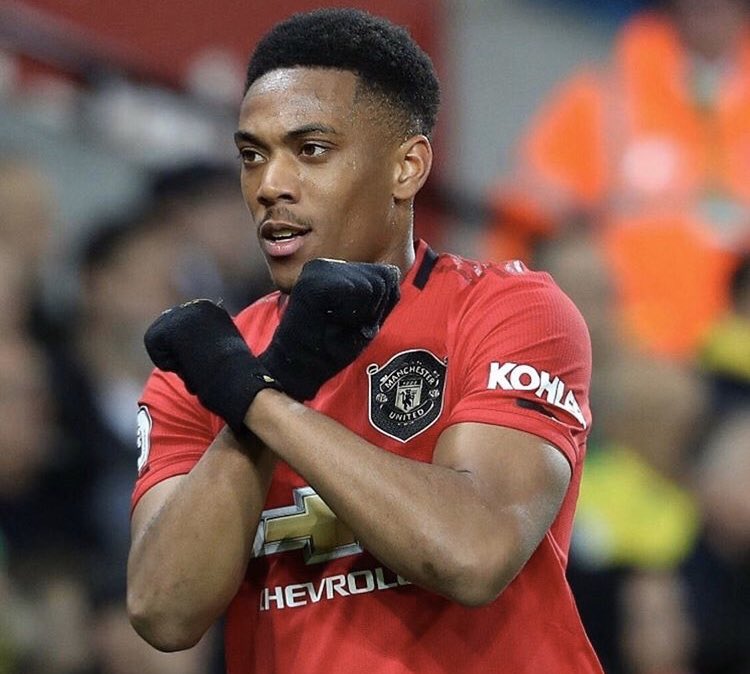 Anthony Martial has been directly involved in a goal in 100% of his Premier League starts this season.
Vital. 🎯🎯🎯
https://t.co/q9VBl2Jpsu
While we're on the subject of Mourinho, it was the self-proclaimed Special One who claimed that he'd prefer masters of one position rather than a jack of all trades. For so long, Martial had chopped and changed his position from the left-wing to the main striker. Under the Baby Faced Assassin, the Frenchman knows where his future lies and it's paying dividends for everyone.
Don't forget that it wasn't too long ago when Martial was setting the Premier League alight. His debut term in England actually brought up Ballon d'Or conversation, though working under three different managers in vastly different systems took its toll. Now, Solskjaer has handed Martial the keys to the kingdom. This could be his team if the forward turns into that 20+ goal-a-season striker that United so desperately crave.
I guess the only question mark surrounding Martial is his fitness. The former AS Monaco man hasn't suffered serious injury (touch wood), rather he's picked up several one-to-two-month problems that have often disrupted his season. It's the lack of continuity and stop-start action that's the main concern - not to mention the strain it puts on you both physically and mentally.
The fact of the matter is, Daniel James and Rashford need him more than anyone. The Wales winger can't do all the counter-attacking on his own while United's homegrown hero will be grateful of someone else taking a portion of the burden. Make no mistake about it, this front three is incredibly promising and we're starting to see why Solskjaer chose to rid of Romelu Lukaku. Anthony Martial is the main man, though, and it's up to him to prove that to the world.