Are Atalanta shedding away from their reliance on Duvan Zapata?
Atalanta no longer rely solely on their red-hot Colombian.
For all the quips on how "boring" Serie A is, Atalanta sits as the ideal counter-argument to such nonsense. Not only are they more entertaining than many European giants, but their uprise also makes them synonymous with the underdogs' tag.
With 30 goals in just 11 games, they've averaged nearly three goals per game in the league! They might not have Juventus' unbridled strength nor Inter's striking options, but instead, Atalanta formed their own smooth, attractive style. Although not rated that highly, Duvan Zapata, Josep Ilicic and Alejandro Gomez continue running rings around defenders up and down the country.
Gian Piero Gasperini's side has been punching above its weight for quite some time. They're outperforming sides with more than double their wage-bills or team values. Playing in a league known for a conservative approach, their no-holds-barred attacking outlook serves as a breath of fresh air.
Yet Zapata's seen as the orchestrator to their recent success. The bullish striker lived and breathed goals during a redeeming campaign following years of being see-sawed around clubs. Gasperini founds his sweet spots to aggravate his hunger, rejuvenating his senses.
Zapata was responsible for contributing nearly forty percent of their 77 goals in the league (23g,7a), more than doubling his tally from the season before. While "Papu" Gomez's creative wizardry brought that majestic touch, La Dea benefitted the most from the Colombian's clutch strikes.
The real test ensued for Atalanta when their reliable forward fell to the International break injury curse. But their performances even after his setback proves how well Gasperini's turned them into a dynamic, hungry side.
Even without their influential striker, La Dea has scored twelve goals in their last four league games, keeping in line with their three-goals-a-game average. They've broken free from their reliance on the Colombian for persistent strikes. Instead, the responsibilities are now being shared among various members.
New-signing Luis Muriel is especially eager at thriving under his new role. After having an inspired loan spell at Fiorentina, Zapata's international team-mate was snapped up to add more South American flavour. Well, he's proving that whatever his friend can do, he can do as good (if not better).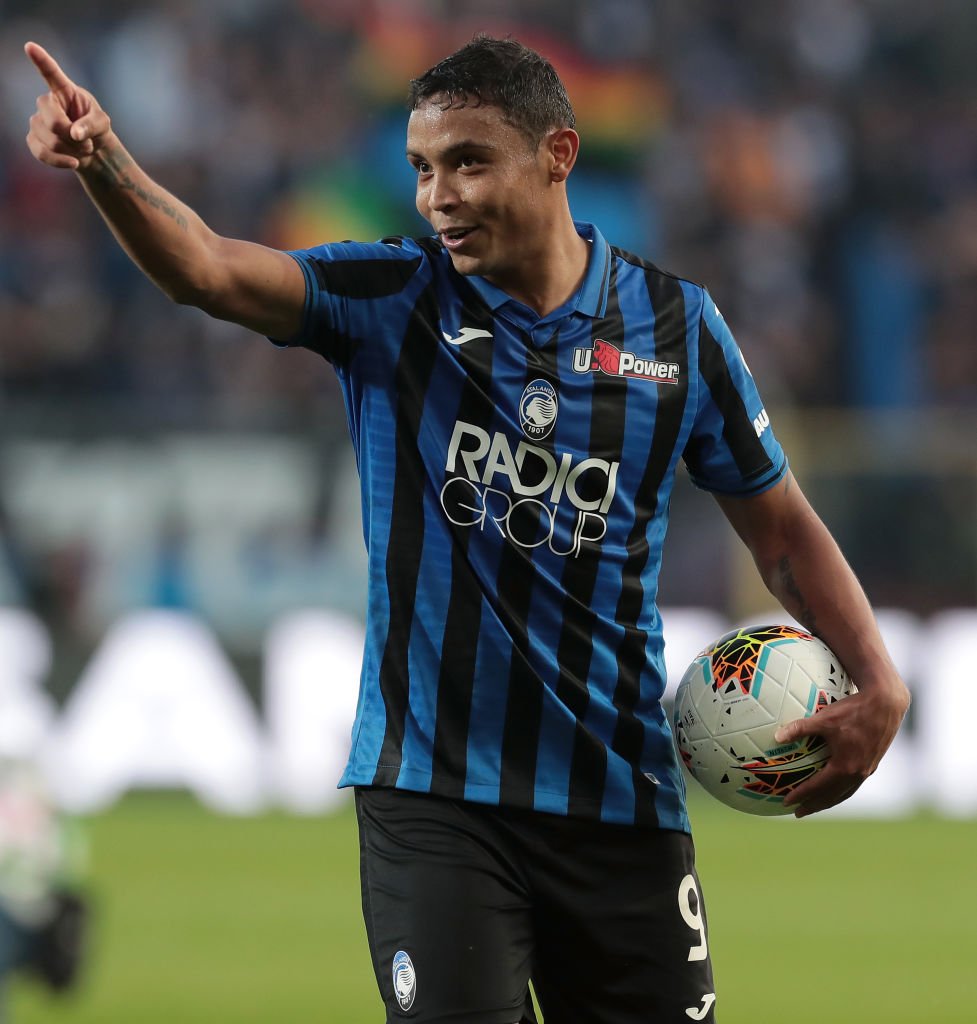 With 8 goals (a team-high) in Serie A, Muriel is La Dea's representative in challenging for the Golden Boot. He's so clinical that even 90 minutes per game isn't needed for the Colombian to strike. As an alternative to Zapata, the 28-year-old has proven he can come up with timely strikes to keep the Atalanta hype-train moving forward.
Gasperini's transformed his side's style to not just playing to the striker's strengths, but so everyone can play a part in intricately churning out moves. Their flexibility keeps their system from being found out. The expressive style allows their midfielders to roam forward, while their front men often come deep to force open rigid defences. It's a win-win.
Indeed, apart from Papu Gomez's excellent work (4g, 5a) in rapidly speeding past players, creating chances and linking perfectly with his team-mates, Josep Ilicic's come his own as well. The Croatian's adaptability to situations makes him a rare gem. Atalanta's dynamic full-backs often drift into the box to cause chaos, with Robin Gosens (3g, 2a) clinical work proving dividends.
To the Italian manager's credit, he's ideally rotated his side to eek the absolute maximum from his forward options. As a result, everyone's getting their opportunities to shine. Being undefeated on the road in Serie A, their elite mentality under hostile environment is evident.
When it comes to their prolific Colombian striker, Zapata could soon be the target of many incoming bids. His six goals in limited appearances this season proves he's no one-season wonder. If a fellow Italian giant doesn't pounce on him soon, someone else surely will.
The good thing for La Dea is they're not reliant on any particular figure to win them games anymore. Having amplified his side's chemistry, Gasperini's created a vibrant attacking system unlike any other in Italy. So even if Zapata possibly leaves, that won't hinder Atalanta's conquest of continuously thrilling their fans with beautiful, attacking football...