Are Barcelona headed for a Messi divorce?
Is there a possibility Messi could leave Barca in the summer?
Gone are the days when Barcelona were untouchable, the best club in the world in terms of on-pitch performance and lauded for their ideals off it. The Catalan side reached its greatest success under Pep Guardiola. Everything seemed perfect as the former defensive midfielder led the team to two Champions League trophies in three years while dominating La Liga. Club legends Xavi Hernandez and Andres Iniesta were at their peak. Lionel Messi began to fulfil his promise.
Now, Guardiola manages Manchester City following three seasons at Bayern Munich. Iniesta is in Japan, playing out the string with Vissel Kobe. Xavi already did that and moved into the dugout to manage Qatari club Al Sadd. The burden of leadership at the Camp Nou lies solely on Messi's shoulders. Until this season, Barcelona continued to dominate La Liga under different managers but, apart from Luis Enrique's treble-winning 2014/15 season when Messi, Luis Suarez and Neymar blew everyone away, the team consistently fails in Europe.
Since Neymar dropped a bombshell by deciding to ditch Camp Nou for the Parc des Princes, matters progressed from bad to worse. The club won back-to-back La Liga titles under Ernesto Valverde while also failing on an epic scale in the Champions League, blowing three-goal advantages to Roma and Liverpool under the defensive-minded former Athletic Bilbao boss. When a semi-final defeat in the Supercopa de Espana to Atletico Madrid followed an impotent goalless draw with Real Madrid in the Camp Nou leg of El Clasico, the board felt it could no longer back Valverde, sacking him and tabbing former Real Betis manager Quique Setien to restore the vibrant Barcelona attack.
The new man finds that hard to do with Luis Suarez and Ousmane Dembele both shelved for the season. The Uruguayan was a consistent scorer on which a new manager might rely to carry him through a difficult transition, the young Frenchman a burgeoning talent wrapped in disciplinary issues. In part, Dembele represented the future Setien was hired to create.
That future is now on hold. With Barca struggling on the road in La Liga and the Copa del Rey, losing to Valencia at the Mestalla for the first time in league play since 2007 and falling at San Mames to Athletic Bilbao in the Copa, the club sold or loaned with the option to buy a handful of young players amid rumours of financial difficulty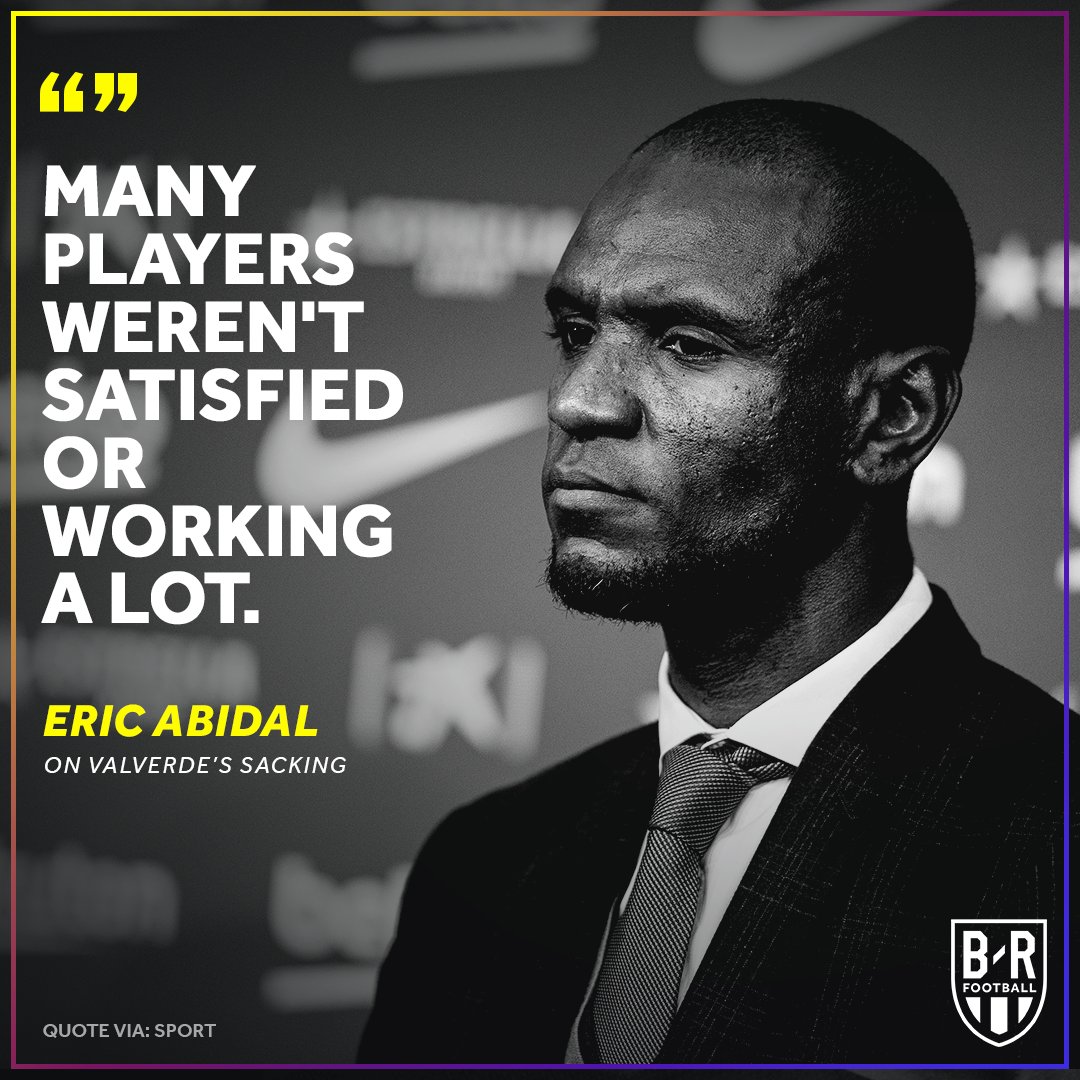 If Setien wasn't already in crisis mode, Eric Abidal gave him a push. The former Blaugrana left-back and current sporting director suggested to the media that the squad had 'downed tools' on Valverde's watch. That led club captain Lionel Messi, who traditionally lets his brilliant, six-time Ballon d'Or-winning play do his talking, to post a statement on Instagram, challenging his former teammate to either name names or be quiet. While he was at it, he called on the board to start pulling its weight rather than shifting blame.
While it's a captain's duty to lead and defend his players, Messi isn't known for speaking out. The sudden, almost unprecedented outburst led some to believe Il Maestro might be fed up with the situation and prepared, at long last, to seek new pastures. He notoriously walked away from the Argentine national team, in equal parts frustrated at the side's inability to win a major trophy and with the corruption coming to light in the AFA hierarchy, before allowing himself to be dragged back to La Albiceleste.
At Barcelona, Messi remains under contract through the 2020/21 season but no player has more power and influence than the Argentine. If he wishes to leave, Barcelona won't have much choice other than to accommodate him. Apparently, the megastar already mooted the possibility. Spanish media reports suggest a clause in his deal permitting Messi to opt-out on a free transfer before May if he so wishes.
Barca's best defence may be his wage demands, estimated to be more than €28 million per year. Realistically, only four clubs in Europe's top leagues can afford him. Of the quartet, Real Madrid and Manchester United are unlikely destinations. A move to Los Blancos betrays the Barcelona fans who've worshipped him for his entire professional life. Signing with the Red Devils betrays his original first-team coach and mentor, Pep Guardiola, in charge at Manchester City. That leaves either Paris Saint-Germain or City.
Of the two, the Citizens appear the natural choice based on Messi's relationship with Pep. The latter recently admitted he struggles to win the Champions League since leaving Barcelona because he doesn't have Messi. With former Barca executives Ferran Soriano and Txiki Begiristain handling football business at the Etihad and Guardiola managing, Messi would not only step right into the lineup, as he would anywhere, but he'd also feel right at home.
On the other hand, it must be asked how his arrival would affect City's project? Messi plays on the right or through the middle. So do Kevin de Bruyne, Riyad Mahrez and Bernardo Silva. One of the trio would lose significant playing time, two if you consider that Messi isn't likely to accept anything other than playing every match for the full 90. De Bruyne and Mahrez are 28 and Silva 25. Messi is 32.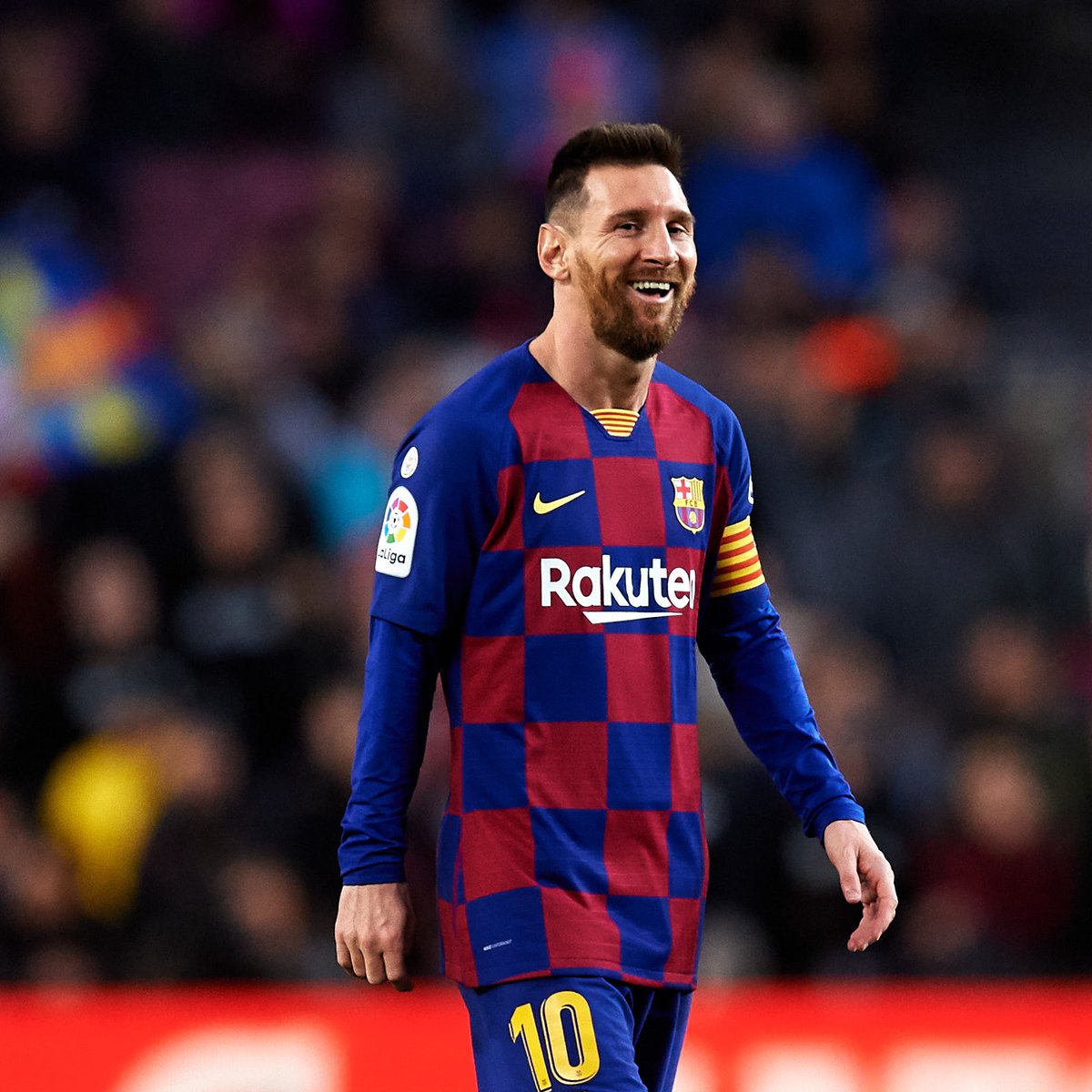 Man City, Man Utd, Inter, Juventus and PSG are all interested in signing Lionel Messi, who could leave Barcelona this summer, according to La Gazetta dello Sport 😲👀
https://t.co/kQEOqemdo9
While David Silva is set to leave in the summer, he serves as Guardiola's Iniesta, operating on the left side. Bernardo Silva occasionally fills that role and sometimes switches flanks with Raheem Sterling but the Portuguese is clearly more effective on the right. Similarly, De Bruyne can shift to the left in a pinch.
Overall, Guardiola's squad features several versatile players. Nevertheless, they prefer certain roles and are more comfortable patrolling specific areas on the pitch. There is also an established balance of power in the dressing room that Messi's arrival would irrevocably alter. In the short term, City may realise their Champions League dream. In the long-term, it could set them back by disrupting a harmonious squad. Players tend to leave clubs when their roles or importance are marginalised. Neymar did.
At PSG, there are fewer attacking options in midfield. Marco Veratti carries the load with Julian Draxler providing support. Upfront, Thomas Tuchel is spoiled for choice, On the right side, he must satisfy Kylian Mbappe, Pablo Sarabia and Angel di Maria. Messi's compatriot is 31. Sarabia is 27, Mbappe 21. Of the three, the Spaniard would be the first to give way but Di Maria would also suffer. As well, Tuchel would need to consider abandoning his double pivot or sell Veratti to accommodate Messi. Although Leo reuniting with Neymar in Paris is nearly as romantic as partnering with Pep a second time, his presence threatens to disrupt Les Parisiens' long-term plans as well.
The irony here is that such risks don't exist at the two clubs you'd expect Messi to rule out for personal reasons. Both Manchester United and Real Madrid are rebuilding. While he'd never dream of demanding the captain's armband from 33-year-old Sergio Ramos at the Bernabeu, Leo would be a valuable vice-captain with Luka Modric's age [34] beginning to show. Alternatively, his arrival at Old Trafford would fill the leadership void resulting from Ole Gunnar Solskjaer clearing out the deadwood. Still, either transfer occurring can only be interpreted as a harbinger of Armageddon.
Any club would be happy to sell their future for two or three seasons with Lionel Messi in the squad but the question remains. Does Messi ultimately want to leave Barcelona? Xavi and Iniesta sought fresh challenges when they were no longer needed although that isn't the situation here. Barcelona clearly need their captain. Neymar attempted to escape Leo's shadow. Ronaldo swapped Real Madrid for Juventus. Until now, the idea of Messi leaving the Blaugrana seemed entirely out of the question. Whenever asked, Guardiola insists his former prodigy should retire at Camp Nou. Messi has everything he wants there save for another Champions League trophy. Neither City nor PSG can guarantee one. In the end, maybe it's best to remember that family members quarrel but they are family. Eventually, they work it out.