Are goals beginning to dry up for Cristiano Ronaldo?
The five-time Ballon d'Or winner tends to start seasons slowly but he's 34. Is there another mid-season explosion left in CR7's arsenal?
At the writing, Cristiano Ronaldo owns 706 career goals in meaningful first-team matches for club and country. His haul of 607 goals for four different clubs topples the combined career total of many decent teams in Europe. It would've been pleasant to say Ronaldo isn't showing any signs of slowing down at 34 but that would be a little too patronizing.
Ronaldo's story is so popular that no matter how you spin it, it'll always sound like a rehash. Everyone knows how Manchester United top players had to plead with Alex Ferguson to sign him in 2003 after a friendly with Sporting. It takes more than luck, however, to remain in the crème de la crème of European football spotlight for nearly two decades. Ronaldo's tenure has been sustained by the wonderful goals he's kept on banging in. Of course, they've been accompanied by every major title in top-flight football bar the World Cup.
If goals could go out of fashion, CR7 would be extinct. But they don't, he isn't and here we are. Like a valiant Zebra, Ronaldo earned his stripes busting the nets in the Premier League and La Liga. Five Ballons d'Or and an equal amount of Champions League titles drive the point home.
Ronaldo's stupendous scoring numbers were immensely boosted by the competition provided by Lionel Messi, but don't worry, I'm not about to enter that never-ending debate on who's the better player. The point here is, Ronaldo reached his peak somewhere during that decade in which he and Messi played tug-of-war with the little golden orb.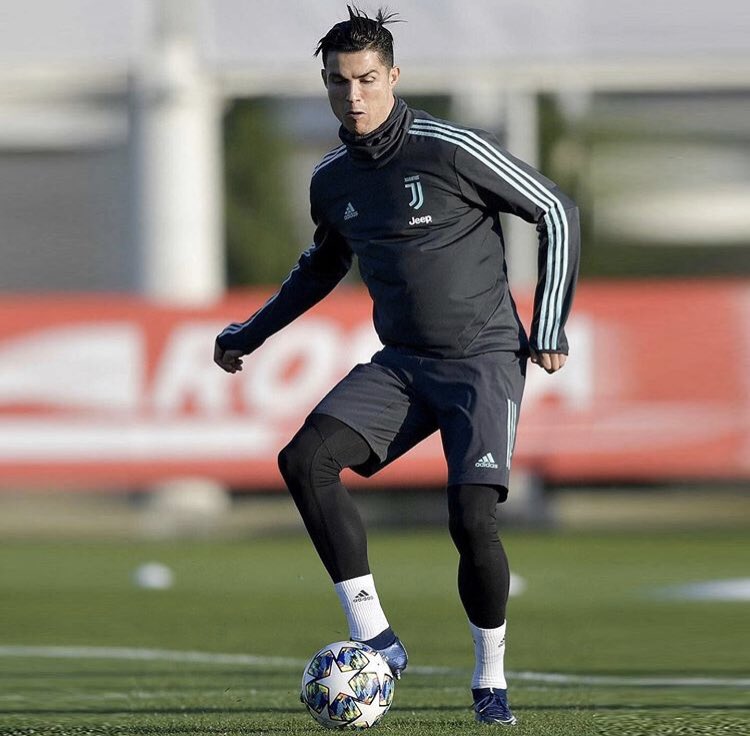 After nine immensely successful seasons in Madrid, the Portugal skipper decided it was time for a new challenge. As you'd expect, his move to Italy didn't just make him the costliest Serie A signing, it saw him become the most expensive player over 30. Although he's yet to win the Champions League, the most cogent reason for his signing], Ronaldo's short time with Juventus has been fairly successful. He was named the best player in Serie A last season while helping Juve win the domestic double.
The scoring front is where some worrying signs are becoming evident. He managed a respectable 28 goals for the Old Lady in all competitions last term. But that was the lowest he tallied in more than a decade.
Ronaldo's scoring numbers suffered largely due to his slow start to the 2018/19 season. His first seven Serie A games produced just three goals. He also had to endure a hamstring injury which kept him out of action for about a month.
In the Champions League, his scoring didn't largely impress by his standards. He found the net just once in the group stage. Was this the same player who holds the record in a single group stage with 11?
This season, Ronaldo began slowly once again. After 10 appearances in the 2018/19 Serie A campaign, he's registered seven strikes. He has two fewer after that many games this term. Meanwhile, Lazio's Ciro Immobile tops the Serie A scoring chart with 15, three times Ronaldo's tally.
Six goals in 14 appearances this season would be a pretty decent return for most strikers. For Ronaldo, it's worrying. More troubling is the knee problem he's been battling.
The good thing is, Ronaldo knows how to take care of himself. It wouldn't surprise to see him finish the season with 20+ goals for the Bianconeri this campaign. However, it's clear the man is beginning to slow down. Moments of magic aren't beyond him yet. But that's all we should expect. Moments.