Are Norwich City the Premier League's dark horses?
Background photo: Martin Thirkettle, CC BY-SA 2.0
Norwich City enjoys a good start to the Premier League season. Of the three newly-promoted sides, the Canaries faced the most difficult set of opening fixtures. They've come through with heads held high. With comparatively easier fixtures on the horizon, it's hard not to get excited.
You don't expect newly-promoted Championship clubs to go for it out of the blocks. Typically, they're cautious, place greater emphasis on defence and get more than enough numbers behind the ball at all times. Daniel Farke thumbs his nose at such expectations.
Liverpool, Chelsea and Manchester City are not teams you want to face in your first five matches in the Premier League. That was Norwich's reality. There'd be no shame in losing to all three but Norwich managed to nick three points from the Premier League champions. Even in the games against Liverpool and Chelsea, the Canaries gave a good account.
Chelsea had Tammy Abraham to thank for putting away Norwich after they came back to equalise twice in the match. Liverpool might have won 4-1 but the Reds Norwich showed promise in the second half. Luckily, games against the big boys don't determine survival or relegation but when you do pick up points against them, it's an added bonus.
Norwich City didn't win the Championship by virtue of a strong defence. They conceded 57 goals in 46 matches, 16 more than Sheffield United. quick, slick attacking football made promotion possible. Ninety-three goals scored indicates a side that would rather win 4-3 than 1-0.
Norwich had a quiet summer in terms of recruits. Daniel Farke largely maintained the same side from last campaign. That doesn't often work when moving up a level. So far, it has for Norwich. There were doubts regarding Teemu Pukki remaining as Norwich's main striker. The Premier League isn't the Championship, they said. The Finn is having trouble telling the difference. He's bagged six goals and two assists in five games, thoroughly deserving the Player of the Month award for August and possibly September.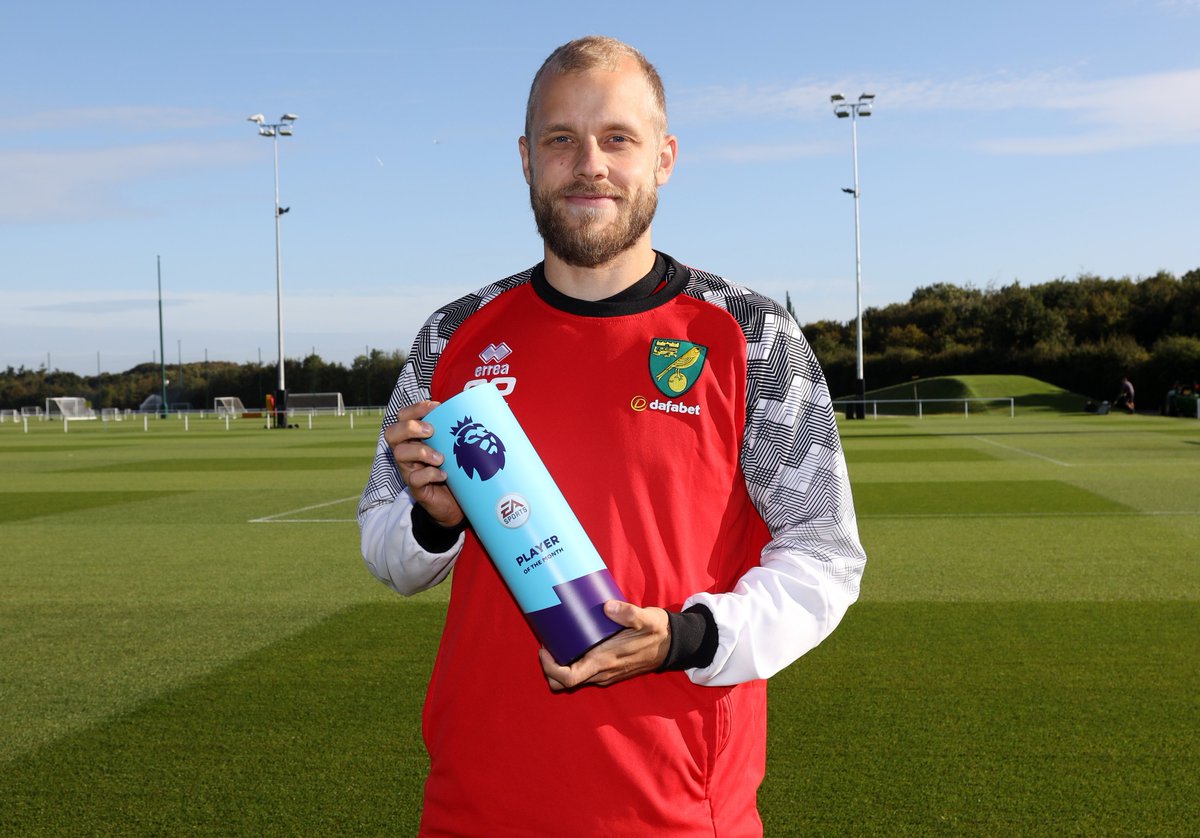 👕 4 appearances
💥 14 shots
🥅 5 goals
🤲 1 assist
Norwich City's Teemu Pukki scoops the Premier League Player of the Month award for August.
#PL
https://t.co/uEnSdpMxW6
It's hardly a one-man show. Emiliano Buendia and Todd Cantwell are wingmen who would make Tom Cruise proud. The pair are electric on the counter and will run themselves into the ground for the team.
Wolverhampton Wanderers were last season's surprise package. Nuno Espirito Santo's men played with drive and fearlessness regardless of who they were up against. Norwich is bolder. The game against almighty Manchester City was one you'd have expected them to try to keep the scoreline as respectable as possible but it was City who left Carrow Road embarrassed.
Home form is important when trying to avoid relegation. Norwich own six points from a possible nine at Carrow Road. The Canaries suffered only four home defeats last season, and if they keep at it, safety is the very least they'll achieve.
Their defence remains a concern, however. City shot themselves in the foot as often as Norwich pulled the trigger. Injuries at the back haven't helped in this regard but the setup is just as concerning as personnel issues. Naive defending is a recurring theme this campaign. The Canaries weigh themselves down with the worst defensive record in the league, already conceding 12 goals.
Sure, football is all about outscoring the opposition. Most teams would much rather have the problem of preventing goals than scoring. Nevertheless, the attack will find a barren stretch and Norwich will suffer. The 2-0 loss at West Ham is a perfect example. The Canaries didn't play badly but petulant defending and hard luck in front of goal cost them the game.
Avoiding relegation is Norwich's main aim. Everything else is secondary. If they can solve their defensive problems without impacting the attack, then a top-half finish is achievable.