Are Motherwell entering a golden age?
Steve Robinson is drawing all he can from The Well.
Background image: Colin Smith
The nights are drawing in and the weather in Scotland is turning from cold and rainy to even colder and rainier. Motherwell aren't letting that bother them. In Lanarkshire, life is sweet. Manager Steve Robinson has led his young, energetic squad to third place after 12 games. With good wins against the likes of Kilmarnock and promising performances against the Old Firm, the Well could be on their way to European football for the first time since 2015.
But the real catalyst for the club's development perhaps comes off the field, in the form of a recently made seven-figure expenditure. This isn't a big-money signing; after all, it's rare for any Scottish club outside the Old Firm to shell out much on players. Motherwell's record signing still stands at £500,000, for Everton's John Spencer.
Well haven't splashed the cash on a new star. Instead, they've paid off a £1.5 million debt owed to former owners. That figure may not sound substantial in the modern football world, but to a club like Motherwell, this is big business. As recently as 2002, they were in administration, releasing players to cut costs and avoiding relegation on a technicality. Now, a mere £80,000 remains to be paid, on "extremely favourable terms" to club supporters.
With a line now drawn under the darkest chapter in Motherwell history, a bright new dawn is falling. Nothing is concrete, yet club higher-ups announced their intention to build the infrastructure. First on the agenda could be a new or improved training ground. Better facilities will create a pathway for better player development. Well currently train at Dalziel Park, which is essentially a set of all-weather pitches. Fine in its way, but there's certainly room for improvement.
The other major change could be a departure from the historic Fir Park Stadium. While on the face of it Fir Park is a good venue for Motherwell, there are some inherent problems in its design. True, the seated capacity, over 13,000, is generally enough including for Old Firm or European games, and it is located close to the town centre. But the fact it was built in the late 1800s before redevelopment in the 1990s means it is somewhat dated, with maintenance costs skyrocketing.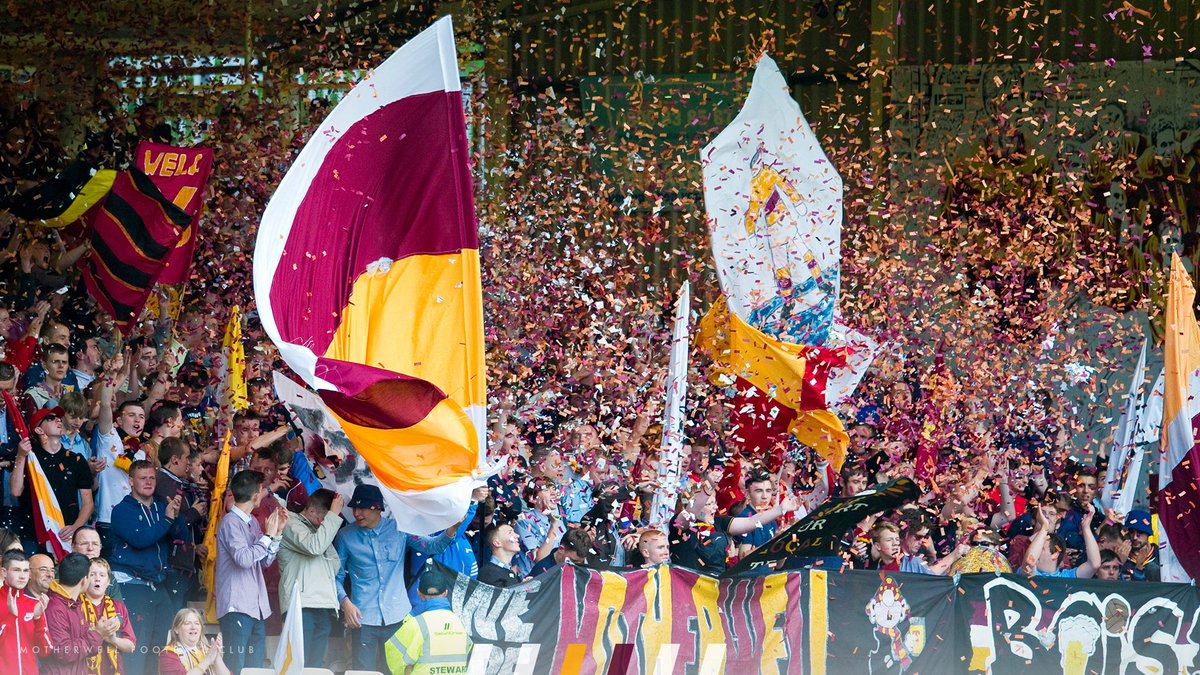 Motherwell Football Club has repaid its debt to former owners John Boyle and Les Hutchison.
Over £1.5m has been repaid, marking a significant milestone in our move towards long-term viability.
https://t.co/cdcMrECHcG
https://t.co/nRF4uohhak
If Motherwell decide to move ground, they will need to ensure it is done properly, avoiding the identikit stadium approach taken by the likes of St Mirren and Airdrieonians, instead moving to a spectator-friendly venue with real revenue streams in an accessible area. Too many Scottish clubs and beyond abandoned their beloved stadiums in favour of hastily built, soulless arenas, dumped on isolated brownfield sites.
A better option is perhaps to put Fir Park through a major redevelopment, taking the Partick Thistle route of replacing some older, costlier stands with newer builds while leaving more historic areas of the ground semi-shuttered, pushing them into action when the need arises.
Continued success on the pitch this season could be transformative for the Well. A third-place finish would bring European football along with the money and publicity that goes with it. Fans could start flocking to a community-owned, debt-free club if it keeps climbing up the ladder, especially when the likes of Sherwin Seedorf and Devante Cole are presenting exciting, semi-exotic figures to cheer on from the stands.
Where it will lead in the long-run is harder to say, what with the walls put up by the nature of Scottish football. Yet, as long as Motherwell can avoid complacency, the materials are there for them to push on and keep progressing both on and off the pitch.