Are Wrexham doomed to an eternity in non league?
Loyalty in excess may cost Wrexham in today's changing football landscape
When a big club drops out of the Football League, there's often an assumption they'll bounce back at the first attempt. A bunch of part-timers and new-money upstarts should be no match for a historic league club with an established infrastructure and bolstered by parachute payments. Right? Right.
Those notions are now thoroughly debunked thanks to the host of supposedly big teams slated to coast to victory who [cough] do not. Reality is different. Stockport County plummetted to the National League in 2011 and were relegated a second time two years later. Indeed, it's a rare achievement for a newly relegated team to return immediately whence they came. Since 1990, a mere five teams accomplished the feat. Those part-timers are better than they look.
Wrexham are in trouble. Having competed in the National League since 2008, they've had precious little to celebrate. They failed to win promotion and now face the very real danger of relegation to the National League North. There, they'll face the likes of Brackley Town and Curzon Ashton, waving goodbye to money-spinning clashes with Halifax and Stockport.
It may seem strange for a relatively big club to slowly implode thanks to slipping down a single tier but, for clubs like Wrexham, the myriad problems accompanying relegation from the Football League can cripple a side unless countered with swift promotion's antidote. Players struggle to adapt to the physical, no-nonsense non-league style. Premier League prima donnas ask themselves whether they can do it on a cold night in Burnley. Mid-level pros embarking on their debut campaigns in the National League wonder how they'll fare against a gaggle of postmen and builders earning pocket money in the mud baths of Chorley and Dover.
As the years go by, the slippery spectre of promotion eludes the grasping hands of desperate clubs and the task only gets harder. Those parachute payments soon dry up. Reduced gates, sponsorship and TV revenues evaporate. The huge mix of clubs combined with the national scope of non-league's top tier can lead to some truly pitiful attendance figures. Wrexham can attest in the extreme. Cambridgeshire-based village outfit Histon brought precisely zero fans to their away game at the Racecourse, leading to the glorious spectacle of the Welsh outfit's fans singing "It's all gone quiet over there" to a deserted away section.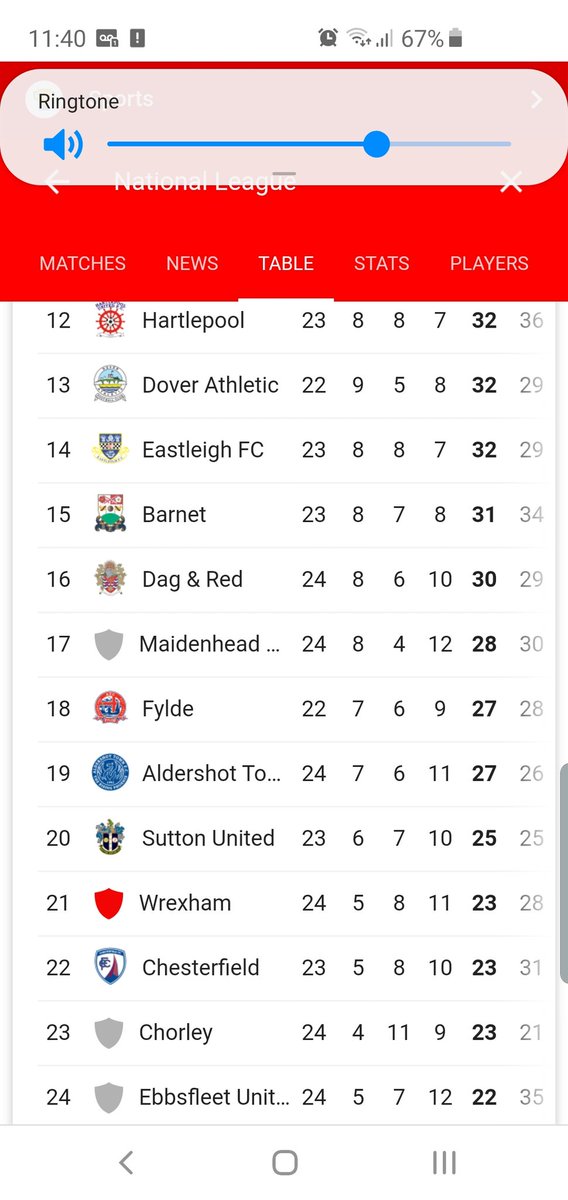 There is only one automatic promotion spot to League 2. While Wrexham have been continually thwarted in their attempts to occupy it, they've qualified for the playoffs no fewer than four times. On each occasion, the club fell short, only once reaching the final.
Wrexham are helpless travellers on the winds of fate. They've suffered from the National League's overpopulation of well-financed outfits. The season they finished second, the title was snatched by Fleetwood, a club themselves experiencing a meteoric rise and now comfortably established two leagues higher.
Part of the problem is sentimentality. Wrexham have given previous managers far too much leeway. Noted legal expert Dean Saunders was granted a seemingly infinite level of tolerance despite limited success. Current manager Dean Keates, a former club captain, returns for a second spell at the club following a lukewarm first attempt. Plainly, the Red Dragons are failing under his stewardship although two recent wins saw them claw their way out of the relegation places.
If Wrexham don't improve quickly, they'll be facing the same problem squared. Wrexham in the National League North is like Manchester United in League One. Those two wins, including a 2-0 victory over high flying Solihull Moors, put some wind beneath their dragon wings but 20th in the National League is still an appalling place for Wrexham to find themselves, especially when 21st place Sutton United are behind on goals scored with a game in hand.
Whether Keates can rescue his charges remains to be seen. He's done little to prove he has what it takes to take Wrexham back into the top half of the table, yet alone challenge for promotion. Perhaps it's irrelevant. Non-league's top flight was once populated by the best part-time clubs and a handful of struggling part-time outfits. Now, the opposite holds. When the occasional part-time outfit pokes its head out and is immediately crushed by the weight of a fully-funded academy, a professional nutritionist and four training sessions a week, Wrexham suddenly isn't all that special. That's a hard thing to take.