Argentina Should Blame Jorge Sampaoli, Not Lionel Messi For World Cup Outcome
There has been a lot of criticism towards Lionel Messi for Argentina's draw against Iceland in the 2018 FIFA World Cup opener this past Saturday. At some point, he should get some criticism after failing to convert a penalty. However, Messi is not the one to blame for what happened in this one. The blame should be directed towards Jorge Sampaoli, the team's manager.
Yes, it has been just one game. And yes, Argentina still have a decent chance to make it out of Group D considering both Croatia and Nigeria are "winnable" games. At the same time, Croatia is La Albiceleste's toughest opponent in the group. This game was the perfect example why Sampaoli will never be an elite manager until he decides to change several things.
The former Chile and Sevilla tactician remains unable to read games properly, tends to make mistakes when subbing players, and most importantly, is tactically inflexible. Those weaknesses could be the difference between Argentina making a deep run on the tournament or leaving early during the group stage. The latter outcome would be an absolute shocker.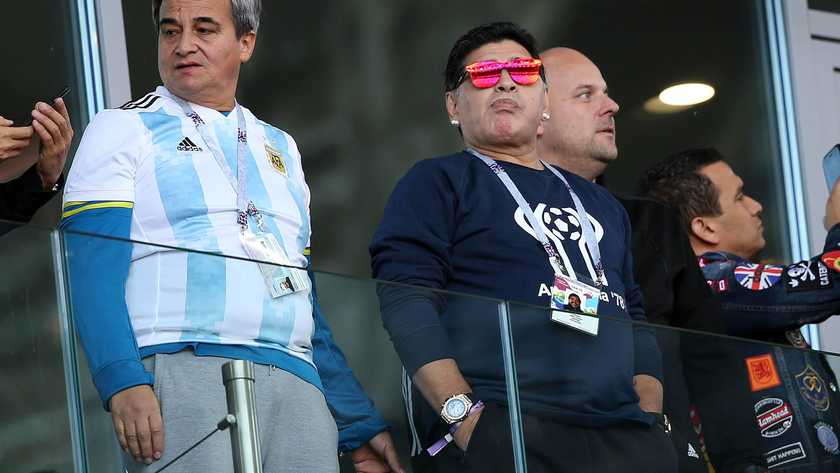 Maradona: "Sampaoli can't come back to our country if he keeps playing football like this with Argentina. This is a disgrace. Everyone knows that they are all 1.90 metres tall at Iceland and yet we can't see he prepared anything for that." [BBC]
https://t.co/vNDBeGwTfK
Criticism isn't new for Sampaoli. Local press already tore him apart when La Albiceleste lost 1-6 against Spain in a pre-World Cup friendly. Several experts criticized his selection of players. Let's look at some of Sampaoli's puzzling decisions during the World Cup opener against Iceland this past Saturday.
Playing Willy Caballero as the starting goalkeeper: Sergio Romero's injury complicated Sampaoli's plans between the posts but he had both Nahuel Guzman and Franco Armani, who are both starters for their respective teams. He chose to go with Caballero, who is a substitute at Chelsea. The result? He looked clumsy at times and didn't give the team enough security at the back. Those confidence problems clearly affected the defence.

Choosing Eduardo Salvio over Gabriel Mercado for the right-back spot: This must be one of the most puzzling decisions of the entire World Cup. Salvio has been a winger during his entire career but Sampaoli chose to play him as a right-back. As one can imagine, the result was a disaster: Salvio looked outmatched defensively, and ineffectual going forward.

Pairing Lucas Biglia and Javier Mascherano at central midfield: On paper, there is nothing wrong with going for Biglia and Mascherano in the middle of the pitch… except for the fact that the players are too similar. When one of the two had to create offense from a central midfield role, it was... not good. Especially considering the team had more capable alternatives on the bench to fill that role.

Not using Paulo Dybala during the second half: By the time the second half started, it was clear Argentina needed a spark upfront. Angel Di Maria wasn't working, Maxi Meza could not do much. Messi was all alone trying to create offense. Sampaoli had Paulo Dybala, one of the best playmakers in the Italian Serie A, on the bench. Instead, he sent Ever Banega, Gonzalo Higuain and Cristian Pavon into the pitch. Maybe Sampaoli does not like Dybala, or maybe he is punishing the Juventus star for saying that is was "difficult" to play alongside Messi. Whatever the case, this needs to change. Argentina can't leave a player of Dybala's characteristics and influence on the bench, especially if they need to turn a result around against a crowded defence ,as was the case against Iceland.

Using Lionel Messi as the team's lone attacking weapon: This last one is probably the biggest problem with Argentina. It has been an issue since the 2014 World Cup. When things do not work out, Argentina hopes for Messi to turn things around on his own likes he does at FC Barcelona. The problem is that opposing teams already know that. Iceland prepared for it. The team needs more tactical variety if they want to exploit the quality in their players. They can't expect Messi to solve everything all the time.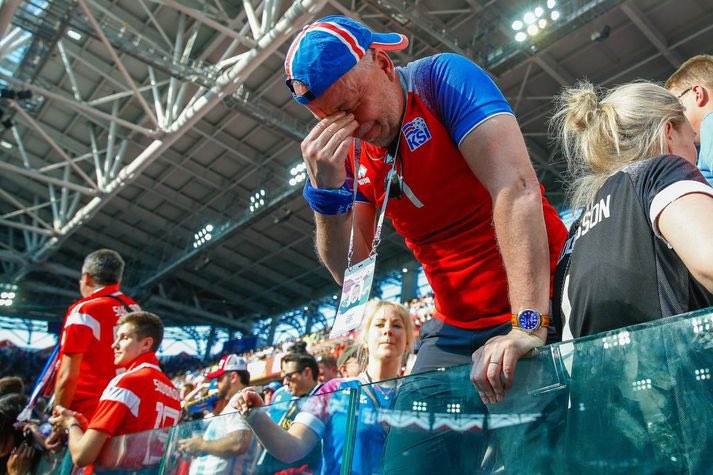 The moment when your son saves a penalty from Lionel Messi and is voted man of the match. Proud and full of emotions. We love this game!
Photo: Vilhelm Gunnarsson @
visir_is
https://t.co/JBgXqbVYAR
Now, Sampaoli still has time to fix things up. Considering Croatia is up next on the horizon, the 2015 Copa America winning manager absolutely needs to make changes to the side for the upcoming game.
Play Giovanni Lo Celso in midfield instead of Biglia or Mascherano: This one is an absolute no-brainer. Argentina needs more creativity in midfield. Lo Celso brings exactly that. An attacking midfielder before he transitioned into a CM role at PSG, the former Rosario Central star has all the traits needed from a deep-lying playmaker.

Start Gonzalo Higuain over Sergio Aguero: Even though Aguero scored the team's lone goal against Iceland, it is fair to say he wasn't much of a threat aside from that sequence. And if we analyse the fact that Croatia will play Dejan Lovren and Domagoj Vida at centreback, perhaps a stronger player who can operate as a target man would work better than an inside-out forward. In other words, Higuain must start to structure Argentina's attacking line better.

Play Gabriel Mercado over Salvio at right-back: This is the most obvious change. Mercado has looked competent every time he has played for La Albiceleste and has played most of his career as a right back. He would make far more sense than Salvio. The former Lanus star could then operate as an attacking alternative off the bench during the second half. It seems a win-win situation for both parties.
We don't know if Sampaoli will make these changes but the reality is he has to tweak a thing or two to make Argentina even more competitive. Otherwise, the CONMEBOL giants could be eliminated in the group stage, something that hasn't happened since Korea-Japan 2002. More importantly, it would be a disaster for one of the most talented teams in the world.
If that's the case, Sampaoli will finally be held responsible.