Arsenal 3-3 Liverpool: three talking points from an epic encounter
The term six-pointer often gets used amongst relegation-battling encounters, but Friday night's Arsenal vs. Liverpool match was the epitome of a six-pointer. The Gunners had won 13 of their last 14 games at the Emirates, however, Arsene Wenger's men had lost their last three games against the Merseysiders . Such is Liverpool's recent dominance over Arsenal that they had scored at least three goals in their last four games against them. That trend continued.
Two teams with top four aspirations gave us a Christmas cracker in front of a sold-out Emirates crowd. A 3-3 draw in which both sides led the game at one point gave us a spectacle we won't forget in a hurry.
Here are three talking points from Arsenal's 3-3 draw with Liverpool.
Has Laurent Koscielny lost it?
There was a point in time when Arsenal fans lauded Laurent Koscielny as not only the best defender in the league but the best in the world. Now we look at the Frenchman today and that claim couldn't be further from the truth. This season we've seen the 32-year-old put in consistently poor performances at the heart of Arsenal's defence. Now instead of being a leader & captain, he's a walking liability.
Against the fluid front three of Mohamed Salah, Sadio Mane & Roberto Firmino, the central defender looked lost at sea. The trio made him look amateurish at times as they made him twist & shout severally. Arsenal's error-prone captain could have cost his team all three points. Throughout the game, Koscielny was dribbled past twice and misplaced 14 passes.
Ainsley Maitland-Niles vs. Mohamed Salah
Before the game a lot was made of Arsene Wenger's decision to play Ainsley-Maitland-Niles at left back instead of Sead Kolašinac, knowing fully well that Mohamed Salah would be on the right wing for Liverpool. To put things into perspective, Salah is the Premier League's top scorer with 16 goals, while Niles has only three league starts to his name. Regardless of the difference in stature, Maitland-Niles beasted the league's most in-form player down the right flank.
The 20-year-old marked the winger so tightly that he forced Jurgen Klopp to move the Egyptian to a central role in the second half. In the toughest test of his career thus far, Maitland-Niles won two aerials, two tackles, completed 88% of his passes and in all that, he wasn't dribbled past once.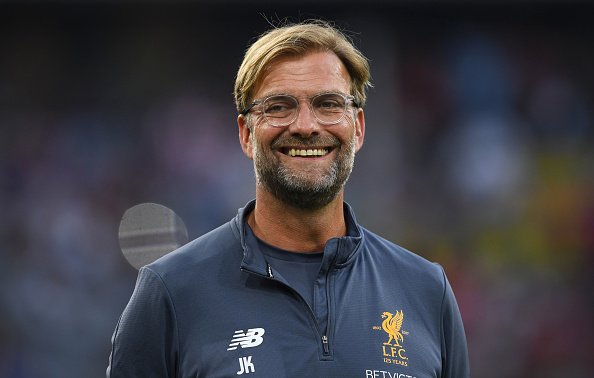 279 - Since Jurgen Klopp's first match in charge in October 2015, Liverpool's Premier League games have seen 279 goals scored (174 for, 105 against), more than any other club. Entertainers.
https://t.co/avWG5okA6u
Alexis Sanchez blows hot & cold
The Chilean's future does not appear to be at the Emirates next season, but that hasn't stopped him from being the talk of the town. He's been the centre of attention for all the wrong reasons, putting in several disaster classes. It has become almost a novelty guessing game to count how many times the 29-year-old loses the ball in a game.
Despite scoring an important tide-turning goal, Sanchez's all-round performance was borderline ludicrous. He misplaced 18 passes, was dribbled past twice and dispossessed a further two times. It's performances like these that will make the departure of the Chilean less bitter to swallow.