Is Gunners visit to Old Trafford a Premier League Top-6 eulogy?
In eight and 11th respectively, Unai Emery and Ole Gunnar Solskjaer face off at Old Trafford. Fans of both sides consider that sacrilege for Top-6 clubs.
Yuval Noah Harari impressed the world as a historian with his book, Sapiens: A Brief History of Humankind. He then flexed his philosophical muscle with Homo Deus, in which he discussed humankind's future [hopefully not so brief].
Harari believes two qualities allow humans to dominate life on this planet:
The ability to make things up.
The ability to believe the things we make up are real.
On its face, believing the lies you tell yourself seems like a direct route to the evolutionary scrap heap but ask yourself how Boris Johnson and Donald Trump are doing. Money and borders rank among the fictions, as Harari terms them, that we use to establish complex, adaptable hierarchies. Of course, if some catastrophe leads to the collapse of governments and the global economy, then gold, printed paper and virtual bank statements won't put food in hungry mouths. Nor will passports or international treaties keep disenfranchised people from ranging where they wish in pursuit of survival. Fictions serve humankind but Harari warns of the danger when we begin to serve them.
The Premier League has its fictions as well, one of them being the notion of the Top-6. Arsenal, Chelsea, Tottenham, Liverpool and the Manchester clubs, City and United, are expected to challenge exclusively for the league title and Champions League places. The operative word is exclusively. Take a journey through each club's corner of the Twitterverse and you'll come away with the feeling this is irrevocable. It's the way it is, has been and always shall be. In truth, the Top-6 have existed as a unified entity for less than half a decade.
In the early days of the Premier League, itself an institution treated as though its birth marks the beginning of time, Manchester United stood as the lone giant. Other clubs challenged them for the title but it was always different rivals, Aston Villa and Norwich in the inaugural season, then Blackburn and Newcastle. Nottingham Forest were in the mix the year Blackburn won the title, then Aston Villa popped up again. Throughout, the Red Devils remained the team to beat.
In the late '90s, Arsenal hired Arsene Wenger. The Frenchman built the Gunners into a true rival for Sir Alex Ferguson's United. They won titles, even going unbeaten in 2003/04, becoming the first Invincibles since Preston North End at the dawn of the First Division.
In the early noughties, Liverpool imported a burgeoning Spanish boss named Rafa Benitez. He restored the Reds as a European force but couldn't crack the domestic duopoly.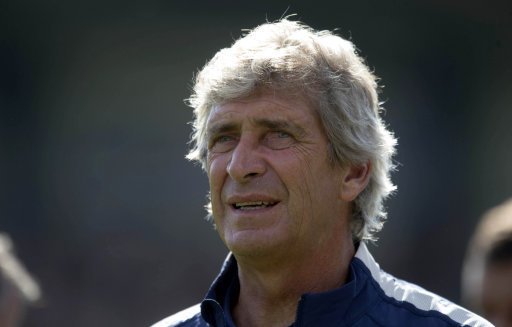 West Ham United, unbeaten in six Premier League games
U23 side unbeaten so far this season and top of the league
⚒ The Hammers are getting it right
https://t.co/6xp0vZFo0K
At roughly the same time, Chelsea upped the ante. They hired their own master tactician in Jose Mourinho but changed the measuring stick to money through Russian oligarch Roman Abramovich's acquisition of the Blues. United had long enjoyed the reputation that they could buy any player they wished, their influence spreading both domestically and across the globe, but foreign investment brought billionaires into English football who possessed staying power that British chairmen like Blackburn's Jack Walker lacked.
In 2008, Sheikh Mansour bought Manchester City and proceeded to show Abramovich how to spend money. Reports estimate the Abu Dhabi royal's purchase price between £150-210 million and estimate he's lost an additional three-quarter of a billion, including stadium upgrades. Regardless, he turned the Sky Blues into winners.
While City swam in money, Liverpool nearly drowned for its lack. As they struggled through an ownership crisis and transition under Roy Hodgson, Kenny Dalglish and Brendan Rodgers, the Reds finished between sixth and eighth every season from 2009-2016 save for the 2013/14 season in which they finished runners-up.
Throughout that period, Arsenal, Chelsea, City and United were viewed as the Top-4. It would be another half-decade before their ranks swelled.
While the Etihad mob expanded their enterprise and the Merseysiders floundered, Tottenham attempted to gain elite status. For six consecutive seasons from 2009-15, Spurs finished either fourth or fifth but failed to qualify for the Champions League group stages, leaving them as rank outsiders. Only when Mauricio Pochettino assumed the managerial reigns did they finally gain respect.
At the same time, Jurgen Klopp lifted Liverpool back into the mixer, finally establishing the Top-6. Yet, even as the new era began, Leicester City claimed the Premier League title in 2015/16.
In the ensuing three campaigns, however, City, United, Liverpool, Tottenham, Chelsea and Arsenal stood apart from the rest of the league. In the past two campaigns, the gap between sixth and seventh was nine points. In 2016/17, it was eight.
Meanwhile, City and Liverpool separated themselves from everyone else. Chelsea finished 25 points behind the Reds in 2018/19. This term, the gap between Manchester City and the third-place club is already four points. Over 38 games, that projects to a 22-point chasm. Are we reverting to a duopoly or is this just a temporary anomaly as the rest attempt to re-enter the title picture?
Even more intriguing, the teams in hottest pursuit are Leicester and West Ham. A point behind the Hammers, Bournemouth and Crystal Palace crowd into the log jam with Tottenham, Chelsea and Arsenal, all on 11 points. United is conspicuously absent from that list. In 11th on eight points, the Old Trafford side face a crucial early-season clash against the Gunners to remain in the hunt.
It's early doors. Teams will separate and the table will define itself gradually as the Holidays approach. That said, there is no guarantee Arsenal, Tottenham, Chelsea and United will slot in behind Liverpool and City. Others may take some of those places.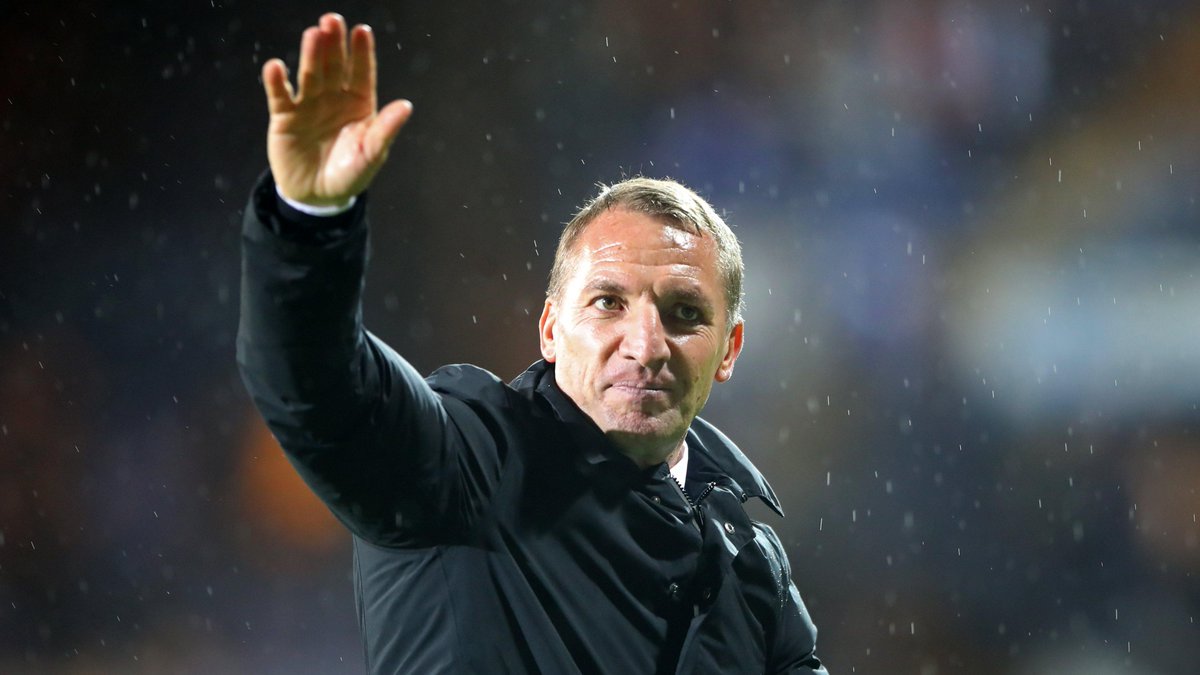 🦊 #
PremierLeague
points since Brendan Rodgers joined #
LCFC
:
4⃣9⃣ - Liverpool
4⃣6⃣ - Mancester City
3⃣1⃣ - Leicester
3⃣0⃣ - Chelsea
2⃣8⃣ - Arsenal
2⃣2⃣ - Manchester United
1⃣9⃣ - Tottenham
🔝 Will Leicester break into the top six this season?
#LEINEW
https://t.co/NV51t18cQU
When the Glazers took over at Old Trafford and Abramovich at Stamford Bridge, the die was cast. Money ruled the Premier League. But broadcast revenue distributed almost equally between all top-flight clubs levels the playing field. Anyone can compete. It's all in how wisely you reinvest your profits into the squad.
West Ham hired a Premier League-winning manager who has transformed the roster. Why shouldn't Manuel Pellegrini compete for a Champions League place? Leicester made a similar move, acquiring Brendan Rodgers after the Irishman led Celtic to consecutive Scottish Premier League titles and had the Bhoys well on their way to another. He has the Foxes in the Top Six chicken coop. Meanwhile, United fans will tell you they're struggling due to an incompetent executive and absentee ownership.
Sacking Ed Woodward or finding new owners won't necessarily fix the problem, however. Someone competent must be identified to assume those roles. United was never entitled to a place at the head of the Premier League table. For 21 years under Sir Alex Ferguson and David Gill, they earned it. Likewise, the rest of the current elite must continually prove their worth. It becomes more difficult with each passing season.
For a few years, the Top-6 was a convenient fiction with which to measure status in the English top-flight but it was never going to last. The Premier League began with one dominant side. Then there were two, soon after, three, four and six. Who is to say it must stop there?