Arsenal's transfer business proves Wenger's legacy lives
After over a decade of underwhelming and misused signings at Arsenal, the average fan could be forgiven for thinking a fresh start awaited them given Arsene Wenger's departure. However, as new head coach Unai Emery begins to make headway in this transfer window, it would seem the Gunners' troubles are far from over.
Stephan Lichtsteiner
A reliable player for sure. Arriving on a free transfer from Serie A juggernauts Juventus, Stephan Lichtsteiner will provide the necessary experience in Arsenal's defence. His role takes on further significance given Per Mertesacker's retirement and Laurent Koscielny's decline. The Swiss international is suitable back-up to Hector Bellerin on the right.
At 34, though, Lichtsteiner is a short-term signing. If the Gunners ambition involves making a serious foray into the top four, they require much better assurance than a year or two from the former Bianconeri defender. Perhaps his sole purpose is to feature in the club's second successive Europe League campaign. That is surely the extent of his contribution next season. Without a doubt, not a smart acquisition.
Sokratis Papastathopoulos
As with Lichtsteiner, Arsenal hope to add defensive experience with the 6'1" centre-back. Again, though, Sokratis is the wrong side of 30. He is not a long-term replacement for any outgoing players. Furthermore, the Greek is coming off a poor season at Borussia Dortmund, wherein he showed signs of diminishing.
Although Sokratis retains a 'warrior' attitude, clearly giving everything for the team, his mental and physical attributes both seem worse for wear. A decline in tackle timing and angle of interception are noticeable issues. Each was highlighted during October's 3-2 defeat to RB Leipzig. The Greece international looked utterly lost, unable to command his area. More was expected in the Westphalian's huge encounter.
Better is needed at the Emirates, too. Shkodran Mustafi's growing incompetence to take command of games is a thorn in the Gunners' side. Sokratis doesn't provide any solution. Chasing him is a bad call.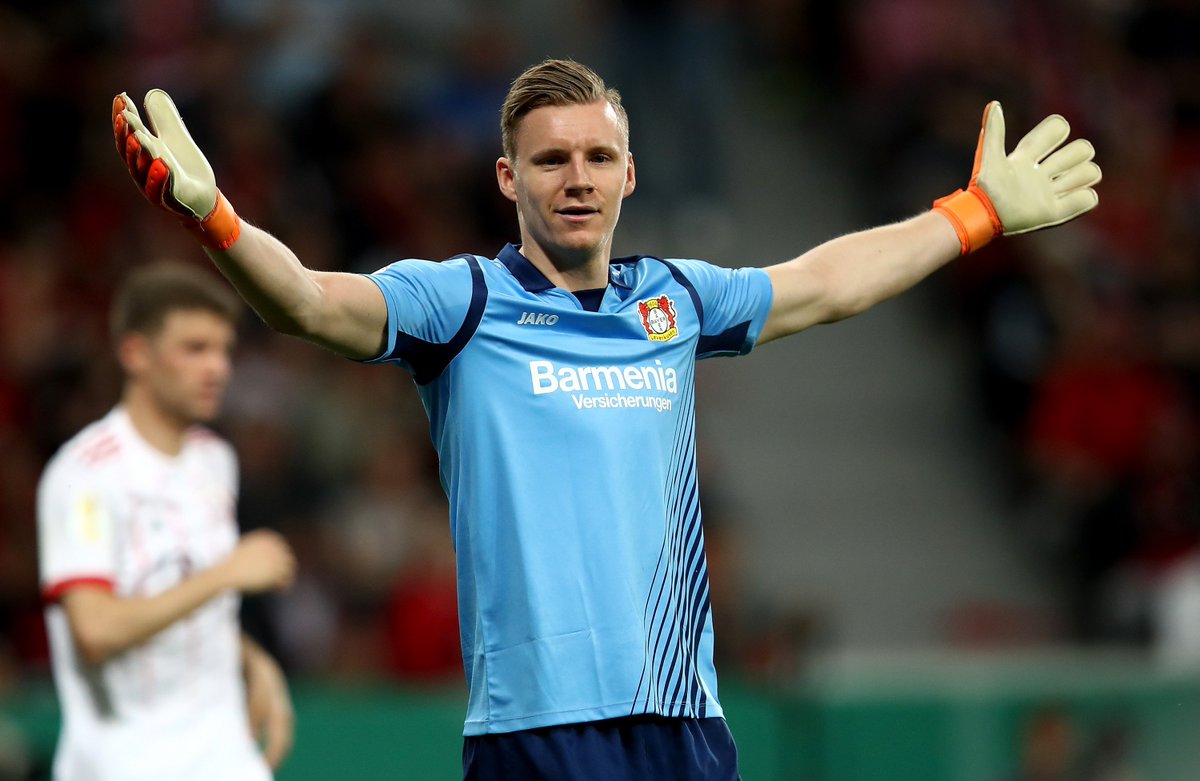 Bernd Leno
Arsenal are reportedly in advanced talks to sign Bayer Leverkusen goalkeeper Bernd Leno. With the German club preparing for his departure, the deal looks a formality. At last, someone to take the number one shirt from an unreliable, error-prone Petr Cech. Problem solved, right?
Wrong. In the Bundesliga, only Hoffenheim's Oliver Baumann made more mistakes leading to a goal since 2015/16. Despite having good days, Leno's nine crucial errors prove the Gunners won't be getting a reliable keeper.
Lucas Torreira
There's no doubt the young Uruguayan will be an excellent purchase. An all-action midfielder, Lucas Torreira enjoys a tackle, plays short passes and has a tendency to shoot from range. Arsenal expect him to fix their dysfunctional midfield, though. That he can't do.
Torreira is not an N'Golo Kante-like destroyer to end all defensive woes. He doesn't offer a goal threat, either. It would be foolish to predict incredible stats from the 22-year-old. He notched only four goals and one assist during his 'breakout' season at Sampdoria.
Torreira is likely to vie for Granit Xhaka's role. The Swiss international has remained a key part of the Gunners' midfield, despite countless poor performances.
---
Arsenal have taken a small step in the right direction this summer. However, giant leaps are required after years of stagnation. If Arsene Wenger's lasting issues are to abate, the Gunners need much more than Lichtsteiner, Sokratis, Leno and Torreira.