Does Arteta face an Auba/Laca decision?
Should Arteta drop Lacazette to shine the spotlight on Aubameyang?
Mikel Arteta is already caved in with dilemmas after taking over at Arsenal. The biggest is figuring out the best possible combination up top. In his managerial debut, the Spaniard gave the fans what they craved for. Pierre-Emerick Aubamyeang, Alexandre Lacazette and Mesut Ozil started together. However, the fantasy lineup failed to bring FIFA-like results.
Aided by the German's creativity, they carved apart Bournemouth to create a plethora of chances. Yet, the finishing touches just weren't there. The goal itself came with the scrappiest finish from Aubameyang. His French counterpart, however, cut a sorrow figure spearheading the attack.
Indeed, Lacazette scuffed chances he's expected to score. Of course, low confidence levels haven't helped, but The Gunners' own Batman and Robin have lost the sizzling chemistry which once frightened defences.
It's now upon Arteta to resolve his striking issues. Benching Lacazette could further alienate him into contemplating moving on. Playing his captain out of position risks curbing his threat into an eventual drop in form. The Spaniard's acted as a trustworthy companion for too long. Now it's time to be the strict boss.
The statistics tell a clear winner. While the Gambian's their highest scorer in all competitions (14g), his counter-part scored less than half his tally (6g). Meanwhile, their expected goals also tell a story about how much better Aubameyang is. Restricting his best finisher to the wings is foolish.
At this point, he must be played in a central role to maximize Arsenal's attacking threat. There's no point creating all the chances just to see them being squandered. Lacazette is missing too many chances to be warranted a starring role. Now if Arteta has to figure out a suitable two-man frontline that keeps everyone happy.
But the lack of experienced wingers or creative midfielders means changing the system can pile on the pressure. Laca is even worse down the wings than Aubameyang, meaning drafting him wide wouldn't make sense. At this point, even Gabriel Martinelli is a more genuine contender for a starting place.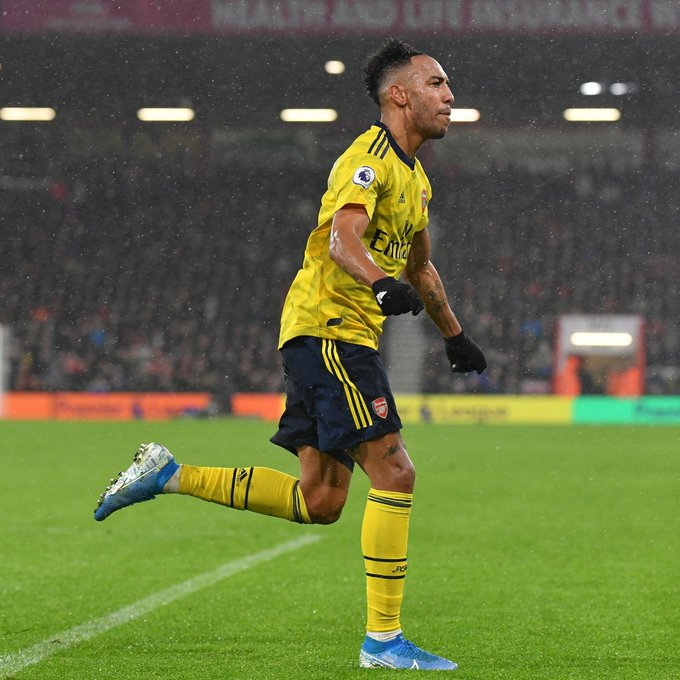 Pierre-Emerick Aubameyang has now scored:
-Last goal under Wenger (vs Huddersfield)✅
-First goal under Emery (although it's vs Boreham Wood)✅
-Last goal under Emery (vs Frankfurt)✅
-First goal under Freddie (vs Norwich)✅
-First goal under Arteta (vs Bournemouth)✅
https://t.co/1EEdy7JtNr
The best-case scenario is the Frenchman gets rejuvenated after being dropped, finding back his lethal touch in 2020. The worse is he gets dejected, following Granit Xhaka in moving away. As the Spanish gaffer tries recreating the link between fans and players, holding back a genuine favourite in Martinelli for a frustrating underperformer like Laca isn't the wisest decision.
The Brazilian shows a fierce fighting spirit operating through the left, but also possesses the unpredictable edge which has led him into being Arsenal second highest-scorer (8g) this season. His impact is somewhat akin to Laca's last term, as a suitable alternative scoring threat to relieve pressure off the captain. While being moulded for the future, the teenager's impact makes it irresistible to bench him.
Of course, in terms of ability, the Frenchman towers over Martinelli. But perhaps playing the Robin for too long is making him question his future. Regardless of form, many big clubs will line up if he becomes available. Rather than keeping him suppressed in North London, Arteta should consider letting him go.
Selling Lacazette wouldn't mean the worst. While Aubameyang keeps on winning the points and maintaining a strong relationship with fans, he's the golden boy to revolve the attack around. Eddie Nketiah's wonders at Leeds United should be taken as encouragement, as should Martinelli's evolution.
It's time the Spaniard takes a stance on making Arsenal's attack great again. For the Gunners to start operating as a ruthless machine, he must dust away the cobwebs. If that means promoting youth, putting the spotlight on the captain or even sacrificing their third-most-expensive player ever, then so be it.