Atalanta: Serie A's great entertainers
Alejandro Gomez and La Dea are a treat for the neutral.
In a league renowned for defensive stability and counter-attacking football, Atalanta ripped up the script. There is no catenaccio under Gian Piero Gasperini, making the Bergamo team a joy to watch.
Atalanta languished at the foot of the Serie A before he took charge during the 2016/17 season. Under his guidance, they shot up to fourth. Subsequent seasons provided Europa League football, a seventh-place finish in 2017/18 and third last term, behind only Juventus and Napoli. La Dea debuted in the Champions League this season. Currently, they are fifth in Serie A, leading the league with 30 goals. People like to see goals.
The instantaneous transformation from mid-table also-rans to European challengers can be traced to four changes. Gasperini bravely transformed the rigid 4-3-3 system favoured by Eddie Reja and Stefano Colantuono into a fluid 3-4-3. His three defenders, Andrea Masiello, Jose Luis Palomino and Rafael Toloi are all encouraged to drive forward, leaving gaps but also preoccupying opposing midfielders and defenders, popping up in the right places to grab goals on a surprisingly frequent basis.
Timothy Castagne, Robin Gosens and Hans Hateboer, solid but unspectacular fullbacks, moved into midfield where they dominate the wings. Their competitive spirit is matched only by their crossing quality. Hateboer thrives in the right wing-back role, collecting assists and goals on a regular basis. Gosens' move from left-back to left midfield means Atalanta take advantage of his powerfully driven strikes. Castagne is an able deputy on either side.
When Atalanta attack, they quickly swarm the pitch, covering every blade on the wings and dovetailing with the front three to great effect. What the trio lack in defensive awareness, they make up for through sheer work-rate. When caught out of position, they rely on the energetic central midfield to cover.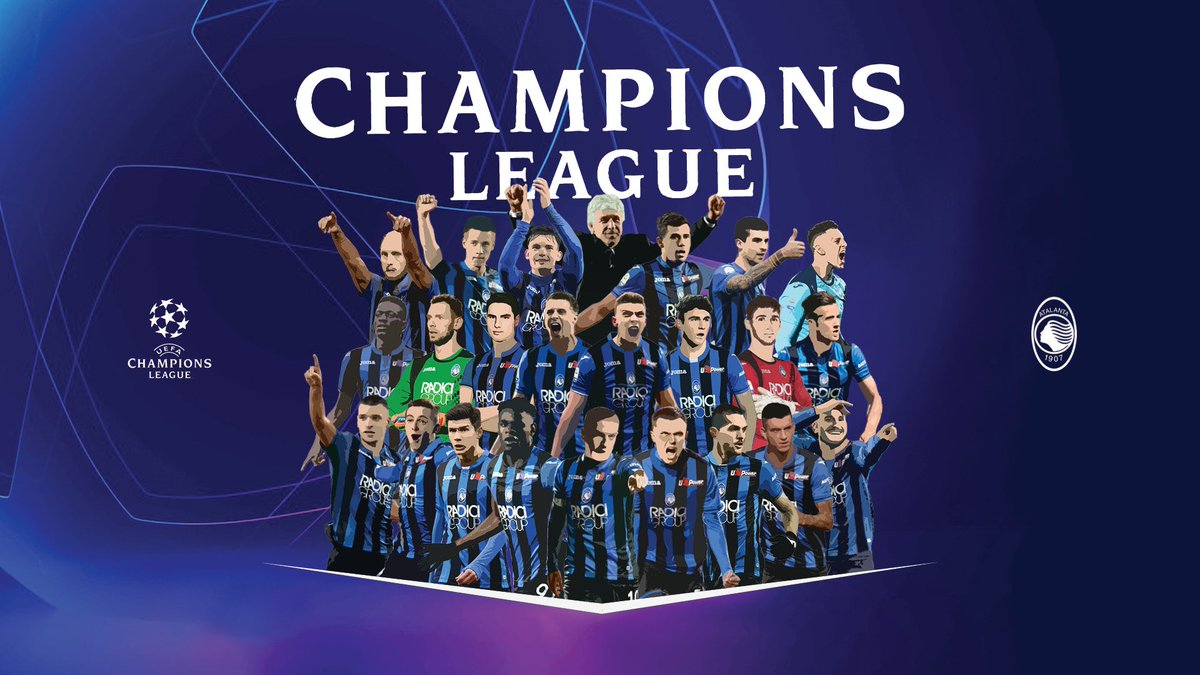 A two-man midfield is uncommon in the modern game but Gasperini sets up Atalanta perfectly. On paper, the duo lacks creativity but make up for it with tremendous industry on the pitch. Vice-captain Remo Freuler relentlessly presses and harries opponents. With teammates following his example, Atalanta often force turnovers. Thanks to the wingbacks' support, they quickly create overloads in the middle and final thirds, leading to spectacular counter-attacks and prolonged periods of possession.
Freuler is not a No.10 in any way but is more offensive than his partner, be it Marten de Roon or Mario Pasalic. De Roon saved his career in Bergamo following an underwhelming spell at Middlesborough, breaking up opponents' play and feeding his front three. While he shields the defence, Freuler or the wingbacks do the damage going forward. Pasalic is more adventurous than De Roon. While a powerful, athletic player, the Chelsea loanee remains unable to permanently dislodge the Dutchman. Ruslan Malinovskyi, astutely plucked from Genk, offers the most goal threat but hasn't learned Freuler's sense of responsibility.
The front three best typify Gasperini's all-out offensive. Josip Ilicic, on the right, signed from Fiorentina for a paltry €5.5 million. The Slovenian pays regular dividends with 48 goals and assists combined in 91 appearances. His skill and guile add an extra dimension to an attack already boasting pace and power in Duvan Zapata and talisman Alejandro Gomez.
Zapata was a Serie A journeyman before moving to Atalanta on loan in 2018. Set free, he scored 28 goals in his first season and already lays claim to seven this campaign, including a first Champions League goal. Zapata works perfectly as Gasperini's frontman, sufficiently mobile to drift across the front three but powerful enough to hold the ball and bring his wide players into the attack. Zapata doesn't often touch the ball outside the 18-yard box although he is deadly within it. If Zapata takes a knock or requires rest, Colombian teammate Luis Muriel is a more than adequate back-up.
Alejandro 'Papu' Gomez is Atalanta's real star. Since joining five years ago, the Argentine's contributions are critical. After bagging double figures for Serie A goals and assists in 2016-17, the 31-year-old grabbed at least ten assists in the subsequent two seasons. In 12 league appearances before the November international break, Gomez recorded four goals and five assists, putting him on course to match his personal best. As a dribbler, his technical skill places him alongside Lorenzo Insigne and Paulo Dybala as Lega Calcio's most talented players. His vision and craft created more goals than anyone in the 2018/19 Serie A campaign save for Dries Mertens who matched his total. Gomez is a fine wine, improving with age. His leadership is massive for Gasperini, serving as his captain since Cristian Raimondi retired in 2017.
The manager's weakness is his strength. It can be argued he overcommits to attacking football. If he can curb his enthusiasm ever so slightly, a stronger defence would make the Italian's squad Scudetto dark horses.
Regardless, Atalanta are fantastic to watch. Gasperini's attacking style receives no end of plaudits. His side really does score for fun even if they concede too many chances. No one will ever accuse La Dea of being dull.