Why Axel Witsel could be Borussia Dortmund's best signing this summer
We have seen a huge rise in top players featuring in the Chinese Super League lately, but the reality eventually becomes undeniable. Quality players end up leaving after a while, most look towards a return to Europe to re-launch their careers.
Such was the case of Axel Witsel. The former Zenit defensive midfielder joined Tianjin Quanjian back in January 2017, but his adventure only lasted 18 months and he is back in a top-tier league. He reached an agreement to sign with Borussia Dortmund earlier this month, and on Monday, he was officially announced as the latest signing from the Bundesliga giants.
There is no question that Dortmund made a stellar signing here. Sure, Witsel might not be a world-class player or one that could play for a team such as Barcelona or Real Madrid. But he is a quality player, and he will undoubtedly make Dortmund a better team. Let's analyse why.
First, Dortmund signed him on a bargain price: "only" €20 million. One could think that is a big amount of money, but those who think that probably have not seen the crazy transfer fees that have been paid over the past few years. Getting a player with Witsel's experience – one that includes two World Cup appearances and 96 caps with the Belgium national team – for that kind of money is a great piece of business.
Plus, we mustn't forget the fact that Witsel already knows what is like to play in a top-class league week-in-week-out.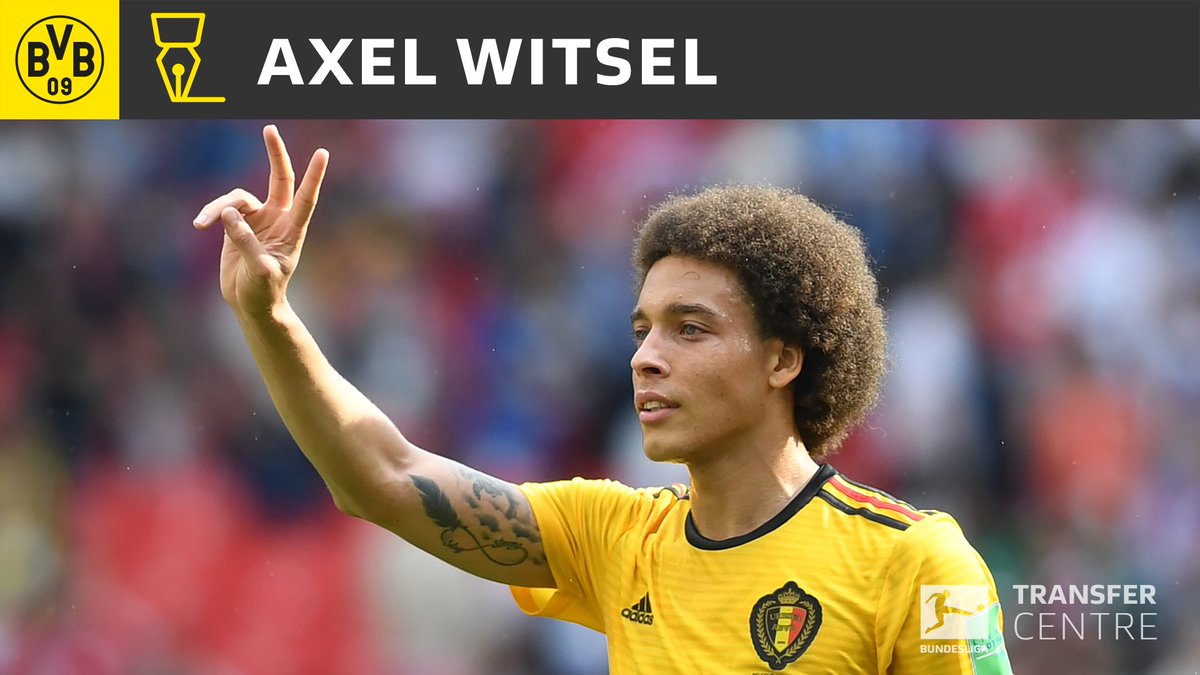 Prior to his adventure in China, the Red Devil played one year for Benfica and five years for Zenit, so he is used to featuring regularly in both the UEFA Champions League and the UEFA Europa League. That is another plus on his arrival, especially on a team like Dortmund, that is known for signing young players instead of more established ones.
Tactics-wise, Witsel also makes sense a lot of sense. The midfielder comes in as a direct replacement for Gonzalo Castro, who departed the side during the current transfer window. But Witsel is a clear upgrade over his German counterpart on both ends of the pitch. His tenacity on the ball, tactical discipline and excellent positioning skills are perfect for the Bundesliga as well. Plus, Witsel's experience could help Julian Weigl, who also plays as a central midfielder but could use a mentor with lots of experience to help him take the next step in his career.
Plus, arguably Witsel's best trait is his intensity and non-stop motor. While he didn't need to push himself to the limit in China, things will be different in the Bundesliga, arguably amongst the most physically-demanding leagues all over Europe. And that kind of energy could help his teammates, too. Having a player that does not stop running all game long – think about N'Golo Kante – tends to motivate others to never give up on a play. It was clear lacked that extra effort last season.
As if all the things we mentioned were not enough, this move will also benefit Witsel on a personal level. Getting back to a top-tier league should boost his chances of remaining as a regular presence in the Belgium national team for the upcoming challenges. And considering he is only 29 years old, he has enough in him to play in at least one more World Cup and several more years at the top level. Being in the Bundesliga will help him to face top competition on a weekly basis, something that should boost his chances of getting into his best shape while getting closer to his peak years.
So yes, Dortmund will benefit from this move. But Witsel will also be able to enjoy his prime years in a top league, just like he deserves.