Baby Steps: Tottenham Hotspur Should Target EFL Cup Glory
Tottenham Hotspur's season is in a slightly precarious situation. Despite flying high in the Premier League and sliding into the UEFA Champions League knockout rounds under the radar, winning either competition is beyond their reach. Heading into the EFL Cup quarterfinals, Mauricio Pochettino should examine his priorities.
He's done exemplary work in guiding this Spurs team despite being unable to sign a single player in the summer. Tottenham's Champions League recovery after a fragile start proved his quality. The homeless North Londoners also maintain impressive consistency in the Premier League, winning 13 out their 17 games. However, the Argentine's legacy evermore glaringly becomes his empty trophy cabinet.
In his four years as Lilywhites boss, Poch has inched Tottenham nearer the top but it's a bit like never getting to zero when you keep dividing by two. His team plays attractive football, pleases the fans and makes Tottenham a household name in England. That's success to a point somewhere short of achievement.
Spurs haven't won a competitive trophy in a decade. Their last was the League Cup under Juande Ramos. That is the elephant in the room every time Mauricio Pochettino tries to sleep at night.
Spurs face arch-rivals Arsenal tonight. After their recent league defeat at Wembley, though, revenge must be secondary to ensuring a result. With an undermanned squad, Pochettino should understand the bigger trophies are a tall order. Baby steps are in order. Tottenham have come a long way in this competition. They shouldn't take the opportunity lightly.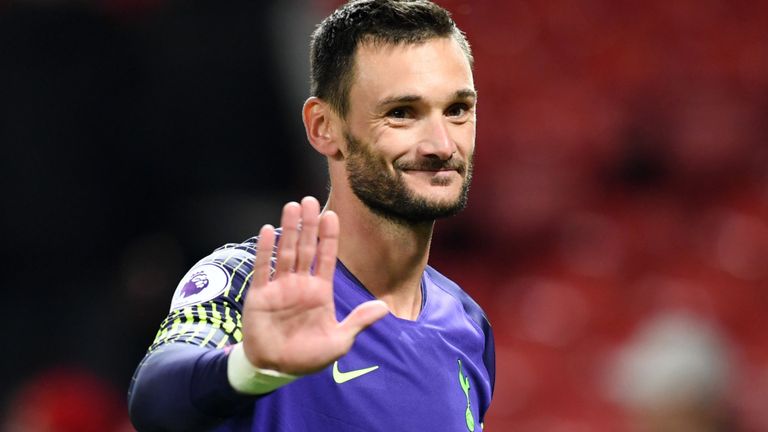 Arsenal suffered a surprising setback against Southampton to end their 20+ game unbeaten streak. Unai Emery requires a response from his squad. Pochettino's tactical nous can correct the mistakes from Spurs 4-2 defeat to the Gunners. He must also prepare his squad to match the Gunners' emotional commitment.
The Argentine rested a few key players on the weekend. Christian Eriksen and Heung-Min Son sat out the Burnley game as a precaution. He's also given prolific Harry Kane some breathing room and made sure his top guns are physically prepared for the battle ahead. Tottenham haven't won a derby in the Emirates in over seven years. He'll impress on his group the need to change that.
The competition's stature coupled with the hectic schedule ahead assuredly eliminates either side fielding a full-strength XI. It'll come down to who can motivate his fringe players more effectively.
The Lilywhites' gaffer faces a severe injury crisis right now, especially in central defence, where Ben Davies slotted in on Saturday. The Gunners are also missing key personnel which could compel Emery to play youngsters as he has in the Europa League. Pochettino must capitalise on Emery's rapidly evaporating naivete.
While his own youngsters, Oliver Skipp [who had a great game against Burnley] and Kyle Walker-Peters could start, Pochettino's ability to coax out their best in a more difficult environment gives his side an advantage. Huddersfield nearly snatched points from the Emirates recently. David Wagner's tactics might offer the Argentine pointers in how to handle the Gunners on their turf.
Tottenham learned their own hard lesson after bottling a 2-1 lead at Wembley. Complacency and slacking-off in midfield allowed the Gunners to mount a terrific comeback. The Spurs gaffer won't allow a repeat. He'll be happy with a narrow victory although, given their defensive frailty, Spurs will play on the attack.
Unai Emery appears compelled to win every Cup competition but probably has eyes on a bigger prize than the League Cup. Meanwhile, Spurs can silence the doubters by hoisting the trophy on 24 February.