Barca, PSG both lost in Europe
A tournament of surprises, defiance, disbelief, and uncertainties, that is the best way to describe this season's Champions League. Once again, the competition lived up to its billing, validating its status as Europe's top club competition. That's cold comfort for Barcelona and Paris Saint-Germain.
Barcelona made headlines when they defeated Olympique Lyon and Manchester United to reach the last four for the first time since 2015. When they seized a 3-0 advantage over Liverpool in the first leg at the Nou Camp, it appeared they would go even further. Similarly, PSG seemed destined for the quarterfinals after defeating Manchester United 2-0 at Old Trafford in their Round of 16 first leg. No European side had ever beaten United by more than a goal in the Theatre of Dreams.
The combined five goals turned out to be eggs counted before hatching. Neither side could withstand the rallies mounted by their Premier League opponents.
It's difficult to say which defeat was more embarrassing. United are a weaker side than Liverpool by some 28 points in the table but PSG was without Neymar whereas Barcelona featured a fully fit Lionel Messi.
Adding this season's disappointments to those of the past few years, PSG to Barcelona and Real Madrid, the Blaugrana to Roma and Juventus, we can easily conclude the two clubs took the same wrong turn in their European travels.
The two clubs repeatedly squander large leads. Each is talented yet neither appears to have the will to respond immediately to adversity. Both feature talented stars across the pitch who play enchanting football. Bloody their nose, however, and they fall apart.
Early on at Anfield, Liverpool left-back Andrew Robertson cuffed Lionel Messi in the back of the head while he sat on the turf. All the Argentine knew to do was complain. When he got in the Scot's face and the youngster didn't back down, the five-time Ballon d'Or winner disappeared from the match.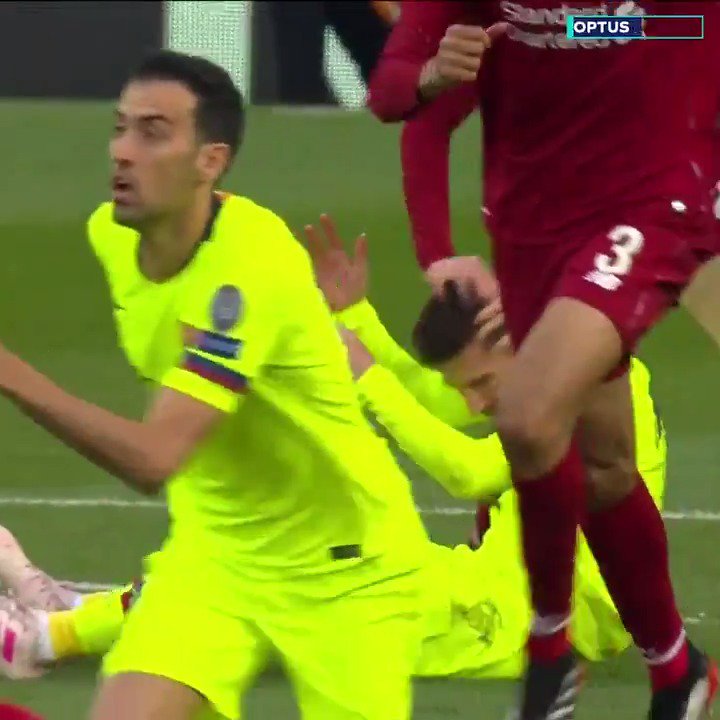 PSG at least can say that Neymar was injured for both their Round of 16 ousters in the past two years. Even so, football is a team sport. Others must step into the void. Up front, Kylian Mbappe and Edinson Cavani had no answers. At the back, Thiago Silva was equally helpless.
The Anfield capitulation comes as a huge blow to Barca fans, especially considering their experience last term and how much they prioritized the Champions League this season. After signing Arthur Melo, Malcom and Clement Lenglet, the club also sought some steel with Kevin-Prince Boateng and Arturo Vidal. The Chilean is known as a warrior but even with him in the lineup, FCB was overrun.
Obviously, there is still work to do. It starts with a manager who has twice failed. Domestic doubles are of little solace to a proud fanbase that expects to conquer Europe with regularity.
Their over-reliance on Lionel Messi must be addressed too. The likes of Luis Suarez, Philippe Coutinho, and Ousmane Dembele need to step up or step aside.
PSG lack Barca's history and therefore a sense of team. They must forge their solidarity by finding the right mentality to break through on the continental stage.
Both have talent. Now they must light the fire.