Will Coutinho be Bayern's difference-maker?
Coutinho has an opportunity to rebuild his reputation at the Allianz Arena.
Background image: Wolfgang Manousek, CC BY 2.0
Liverpool fans can still recall memories of Philippe Coutinho keeping them on their feet with his magical performances. The Brazilian's silky displays won him many admirers while at Anfield. Barcelona was among those.
Coutinho's £142-million move to Barca made him their most expensive player in history. Whether to fill Andres Iniesta's shoes in a central area or to act as Neymar's replacement on the left flank, the Catalans had high hopes for their record signing. Unfortunately, he failed, in both roles.
After enduring a disastrous campaign at Barcelona in 2018/19, club and player decided it was time to end the nightmare. Coutinho left to join Bayern Munich in an initial loan deal with the option to purchase for £108 million at season's end.
For Bayern, they captured a highly influential player who has a lot to offer. The Bavarians needed further attacking firepower following the departures of veteran duo, Arjen Robben and Frank Ribery. Luring Coutinho addressed that issue.
The Brazil international has been well received in Munich. Benjamin Pavard and Robert Lewandowski are two teammates to throw their support behind him. Bayern boss Niko Kovac recently said Coutinho adds a new dimension to his team. Obviously, then, there's much optimism surrounding his arrival.
Can Coutinho seize his opportunity and become Bayern's difference-maker?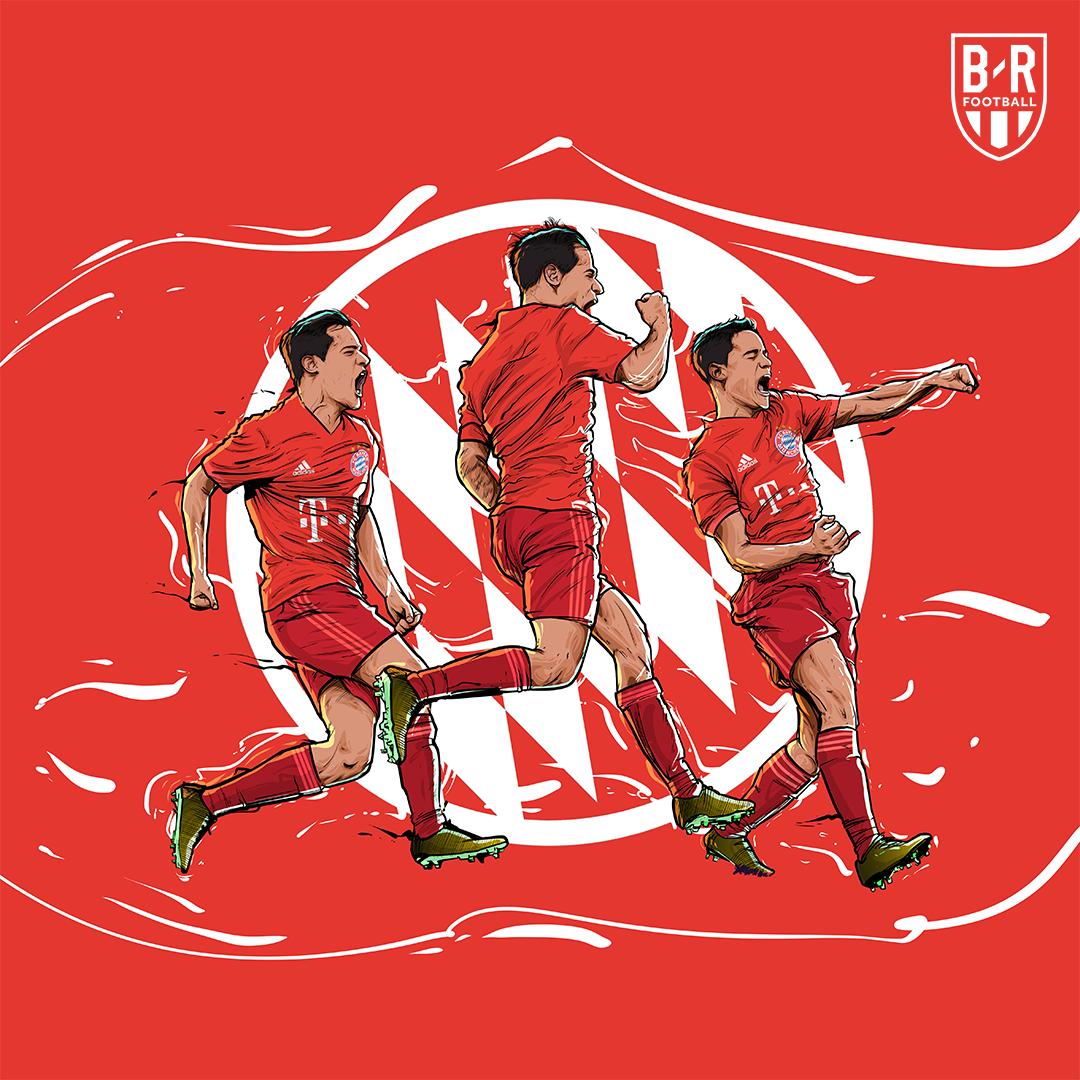 Two footed, a remarkable passing repertoire in addition to the ability to move the ball in a flash and burst past defenders, Coutinho still ranks among the world's top playmakers. His tactical intelligence, technical skills and excellent combination play will help Kovac unlock a higher level to his side.
Coutinho is adept at breaking down defences and creating scoring chances. Bayern's attack will no doubt benefit greatly from his presence. Especially Lewandowski and Thomas Muller, two clinical finishers.
Coutinho is also a specialist when it comes to firing in from distance. His beautiful curlers will come handy against opposition which drop deep. He may well prove crucial to the Bavarians reasserting their Bundesliga dominance as well as rekindling their Champions League fire.
Following his unsuccessful spell at Barcelona, Coutinho is determined to turn things around. He will be desperate to get his career back on track while proving a point to any doubters. Bayern, the undisputed heavyweight in Germany, offer him a good opportunity to do that.
There, Coutinho is able to operate in his favored number 10 role. From which, he can find space and cause maximum damage to opponents. With Lewandowski, Muller, Kingsley Coman and Serge Gnabry, he has prolific attackers to combine with.
The early signs are positive for Coutinho. He's been a shining light so far this season in his five competitive appearances. He bagged a goal and an assist in Bayern's most recent match, a 4-0 victory over Cologne. Many more will surely follow. His next chance comes this Saturday, away at Paderborn.
Coutinho's road to redemption remains in its early stage. He's off to a promising start. Should he continue in the same vein, he'll rebuild his reputation while proving the missing piece of Kovac's jigsaw.