Why Bayern Munich, Poland must look beyond Robert Lewandowski
Robert Lewandowski has had an impressive career. From his humble beginnings in the third tier of Polish football, he has risen all the way to the very top, dominating the Bundesliga and making a mark in Europe. However, despite boasting a formidable goal record for both Bayern Munich and Poland last season, the striker has struggled to find the net in recent times, especially at international level.
Perhaps coincidentally, both Lewandowski's club and country are suffering at present. Their biggest problem is a lack of goals. Fortunately or unfortunately, the man saddled with that responsibility is the 30-year-old.
Lewandowski has been the go-to man for both Bayern and Poland for what seems like forever. He's always delivered. But change is the only constant. For the Bavarians, it is not an emergency. Having scored three times in six Bundesliga games and added another in two Champions League outings, there is hope for more from the frontman as the campaign unfolds.
For Poland, though, it is a matter of urgency. The nation's star footballer has not scored a single goal since failing to contribute his quota in the ill-fated World Cup. Biało-czerwoni lost two of their three group stage matches on Russian soil, thereby falling at the first hurdle.
Since then, Poland have not won a game. After picking up what seemed an important point in their opening UEFA Nations League contest against Italy last month, they capitulated on the next two occasions. October's back-to-back defeats to Portugal and the Azzurri meant the Poles became the first side relegated. They will drop to League B in the competition's next edition.
The recent 1-0 loss to Italy, conceding in the 92nd minute, was no doubt most painful. It laid bare Poland's real problem: lacking goal threats. An in-form Lewandowski, the one who fired them to the World Cup, could have produced at least a brace to change the outcome.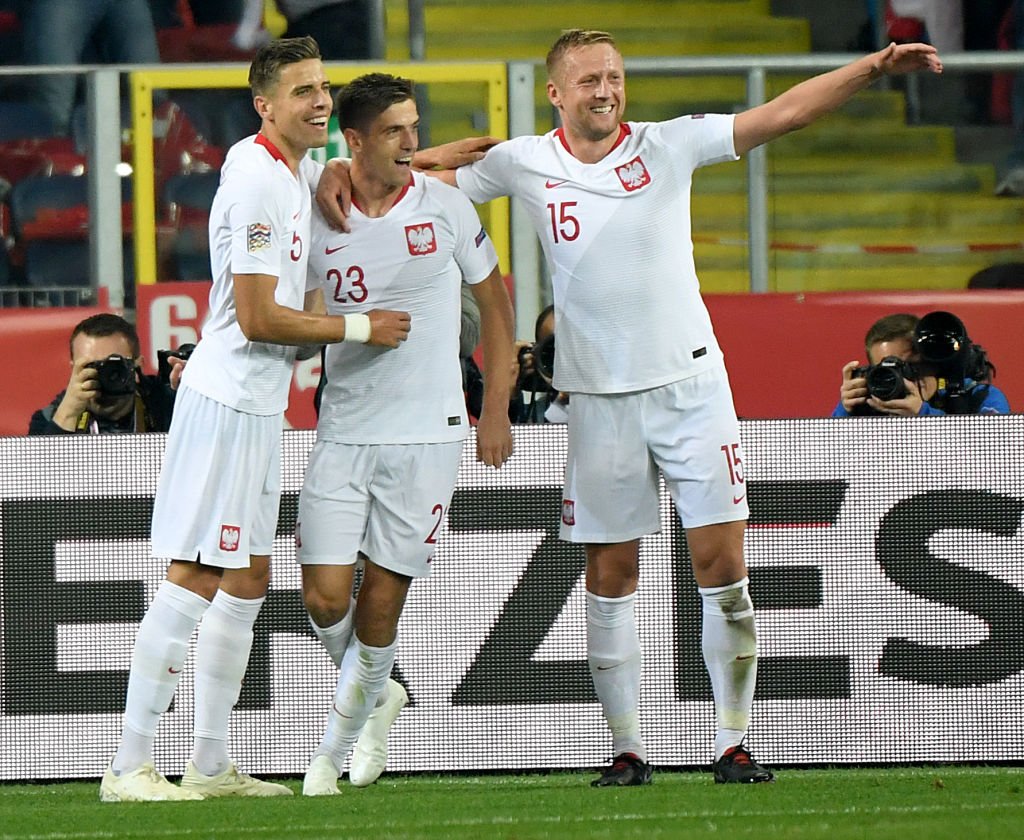 Robert Lewandowski has now gone five competitive games without a goal for Poland for the first time since 2013.
It's a good job they've now got this man to fall back on 🔥
Krzysztof Piatek scored on his first competitive international start last night --
https://t.co/1iBLxpFzwx
https://t.co/fGSnZOkMyN
Also noteworthy, Bayern have not scored in their last two Bundesliga games. That's unlike the serial champions we are accustomed to. With just two goals in their last four matches, they sit sixth in the table, four points off top spot.
The Bavarians' plight comes down to performance up top. Irrespective of Lewandowski recording 25% of his side's league goals this term, he is still largely responsible for the problem. He is simply not doing enough.
What's the way forward?
Both Bayern and Poland need to look beyond Lewandowski. For the German title holders, signing a top striker has become necessary. Sandro Wagner, who was brought in as a backup, isn't living up to expectations. Not only is the 30-year-old yet to register a goal in three outings this season, but he doesn't represent the club's future. Instead, a marksman such as Inter Milan's Mauro Icardi is required.
For Poland, it may be time to either move on completely from Lewandowski or begin to reduce his role in preference for young emerging talent. Genoa's Krzysztof Piatek is currently Europe's top scorer with nine Serie A strikes in seven matches. The forward netted on his competitive international debut, too.
Piatek should be pairing Napoli's Arkadiusz Milik upfront for Poland. That would leave the duo's legendary teammate, Lewandowski, to ease his way out of the national team setup.