Bayern, Barcelona: Which FCB is best for Coutinho?
Can the Brazilian find redemption if he returns to Catalunya?
Improve. Score more. Win trophies. Move to a better team. Fight for prestigious individual awards and rank among the best. Feel free to add more but those thoughts all run through the minds of ambitious footballers, especially young ones with time on their side. That's why no one should blame Philippe Coutinho for switching sides from Liverpool to Barcelona.
Who turns down the Catalan giants? We all know how well-equipped the La Liga juggernauts are. Barcelona and Real Madrid historically dominate Spanish football. Both strive to field as many world-class talents as possible. They're aggressive in the market but it doesn't always work out.
Long before signing Coutinho, Barca ran out of patience with Ronaldinho. Real Madrid quickly moved on from Arjen Robben and Wesley Sneijder. Pep Guardiola passed Zlatan Ibrahimovic on like a hot potato. It's not always the club's decision either. After turning out to be a pleasant surprise at the Camp Nou, Paulinho decided he was better off in China. Sometimes, it's just not a good fit.
Coutinho announced himself among the game's finest attackers under Jurgen Klopp's Anfield tutelage. He was a goal waiting to happen on Merseyside. The 27-year-old's talent is classic. His dribbling skills and precise through balls make him an exceptional attacking midfielder. He can cut in from the left flank, create chances for his teammates or handle matters alone. Even outside the box, his long-range shots and set-piece delivery are a nightmare for opponents.
When he left the Reds, critics worried for Klopp's project. The German hadn't put all his eggs in one basket, however. Liverpool didn't miss him for long, reaching greater heights in his absence.
Nor did Coutinho find life the party he had hoped for in Barcelona. His €145 million price tag raised expectations. A player who specialises in subtlety suddenly needed to be overbearing. That's not his game. With the criticism growing ever louder, Barca had no other choice than loan him to Bayern Munich. As is often the case, the Bavarians secured an option to purchase him permanently.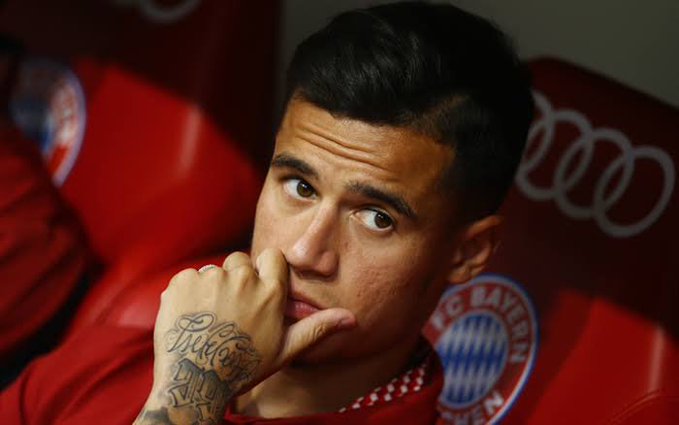 Rummenigge on whether Bayern would sign Coutinho permanently: "We are convinced that we have brought a very good player and I do not rule out that it can be a long-term partnership despite the rather high buy option in the contract"
https://t.co/rduj07uSZ4
Die Roten appear a much better fit for Coutinho. Interim boss, Hans-Dieter Flick's decision to play Coutinho from the left flank against Werder Bremen in their last match performed miracles. Coutinho bagged his first hat trick for his new side in a 6-1 dismantling. If he had flown under the radar since arriving, the Brazilian was now a bright light on everyone's scope. His consistency and confidence will be tested tonight when Bayern visit the Schwarzwald-Stadion to face the Bundesliga's surprise package, Freiburg.
It's safe to say Coutinho isn't the pilot of his career at the moment. Failure to impress the Bavarians might send him back to the Camp Nou bench. James Rodriguez, unwanted by Zinedine Zidane, spent two largely productive but turbulent years with the Bundesliga champions. Bayern held the option to buy in that loan as well but ultimately decided not to exercise it. As it turns out, their reluctance allowed Zidane to rectify an error in judgment. The Colombian started regularly for Los Blancos this term until suffering an MCL injury late in October. Might the same opportunity fall to Coutinho if he returns to Catalunya?
On the other hand, if Bayern choose to trigger their option, the player has a decision to make. Will he want to remain in Germany or return to Spain to complete unfinished business?
Bayern can certainly use his service to right their ship in the Bundesliga and pursue their Champions League dreams. Arguably, he is a greater asset to the Rekordmeister. Hans Dieter Flick can start him as an attacking midfielder, second striker or on either wing. With Lionel Messi, Luis Suarez and Antoine Griezmann occupying the forward roles while the promising Ansu Fati and troubled Ousmane Dembele wait in the wings, Coutinho's Barcelona options are limited to midfield where he must compete for minutes with Ivan Rakitic and Arthur Melo. It seems a straightforward choice but the player's pride must also be taken into account.
Winning domestic accolades in Germany is easier. Expectations at his interim home aren't so burdensome. Thriving at Bayern is the best way to prove his doubters wrong and put his career on a safe road. But does he want to travel the safe road or does he have a taste for danger? Barcelona appear prepared to move on. Is Philippe Coutinho?