Billericay soap opera continues as Glenn Tamplin puts club up for sale
I have put together many Billericay Town articles over the last year revolving around the many bizarre goings-on at the club.
Last week it was all about their manager Harry Wheeler, but Glenn Tamplin has again stolen the headlines stating that he wants to walk away from the club.
Wheeler was placed in charge as manager towards the end of last season. He came in following chairman and media favourite, Tamplin stepping down from the hot seat.
The Englishman helped steer the stuttering club to the title in the Bostik League last season and a place in the National South for the new campaign. With the financial backing that Tamplin gave them, Billericay were immediately placed as favourites for the title despite being newly promoted
They had made a strong start to the season as well having picked up 13 points out of 15 to lead the way. However, a 2-0 defeat came away to Chippenham Town, a first loss of the season.
Defeat though would only prove to be a side note for the latest spectacle at the club. Following the game, it came out that Tamplin had apparently sacked Wheeler, rumoured to be by text with five minutes left of the match. This had been the biggest news surrounding the club this week, however, on Sunday night they hit the headlines again.
Tamplin had since taken over temporarily again as manager. However, in a rather bizarre interview following a second defeat this weekend, 2-1 at Woking, he indicated that he had somebody else lined up, but Wheeler hadn't officially yet left the club.
He said: "We will find a manager and we will get this resolved.
"It's hard at the moment. I feel like I'm being tricked into saying things but I won't. I won't be going anywhere.
"Don't expect anything soon. I am going to go and meet Harry at the end of next week and we'll have a chat, but unfortunately, it won't be him.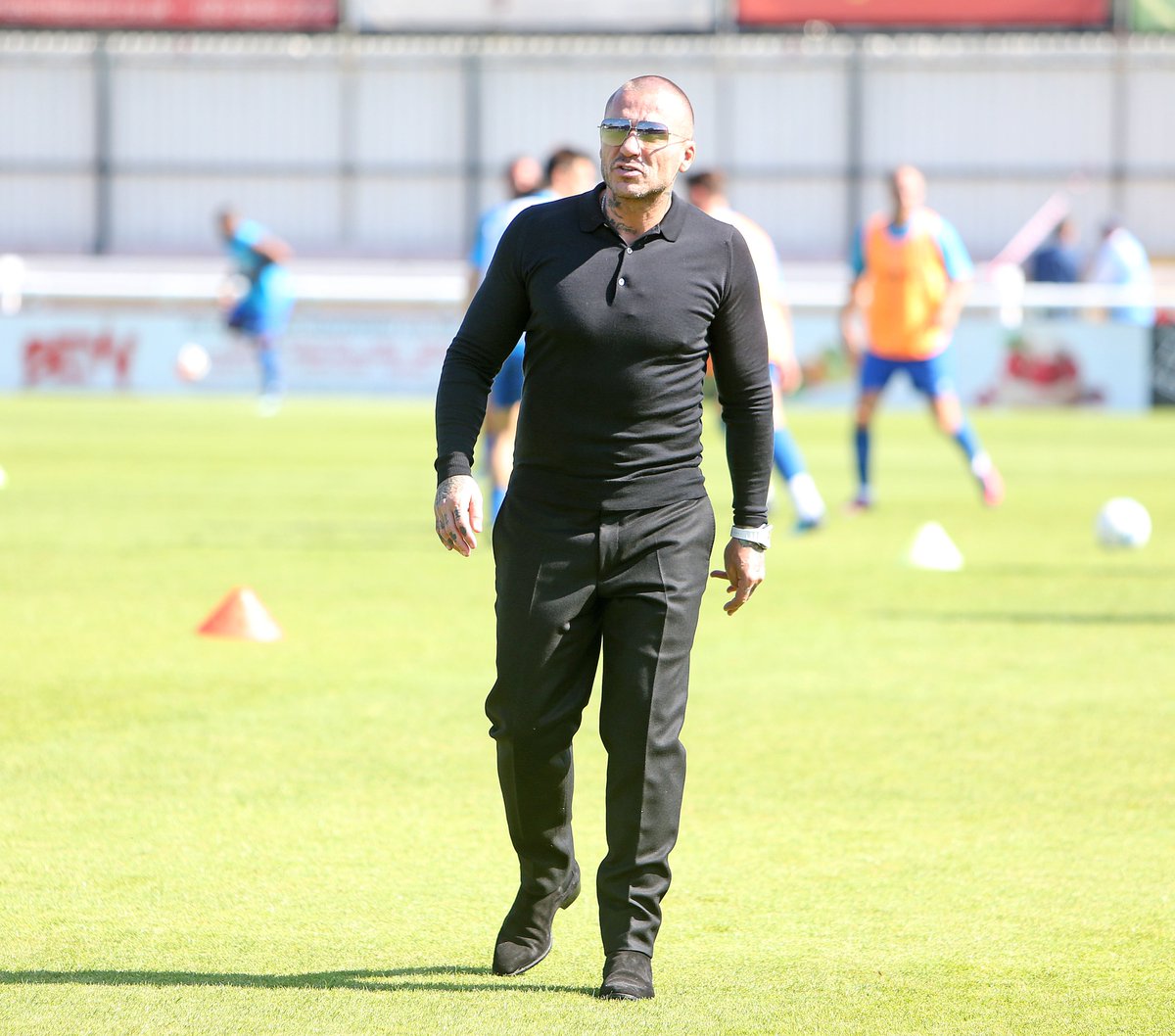 However, in a quick turn of events just over 24 hours after the interview, Tamplin has announced he now intends to sell the club following an incident at the game on Saturday.
Tamplin has said "For me, the final nail in the coffin was yesterday at the Woking game where I was informed at the ground, after the match, that the police wanted to talk to me regarding a complaint from a fan that I had been using cocaine. After speaking to the police they were satisfied that the complaint was unfounded, although angry and upset I felt that was the end of the matter."
"However, 20 minutes after I had left I was pulled over by the police. Bizarrely I was once again questioned regarding the complaint. This lead to my two young children who were with me becoming absolutely terrified and in floods of tears in the back of my car. Again, after assisting the police in every way possible I was again allowed to continue my journey home."
The numerous previous controversies have left Tamplin and the club as a whole as a laughing stock for many outside Billericay.
Last season alone there were several incidents. He stepped down following a defeat only to reinstate him safe as a manager a couple of days later. Tamplin was constantly having full-blown arguments with fans of his and opposition teams on social media, as well as questioning his own fans for the attendances.
However, despite this at least remaining in-house the majority of Billericay fans were happy enough, ultimately they are seeing their team flying on the pitch which will be great to watch.
Since the announcement though that Wheeler will be let go many fans have turned on Tamplin. After all Wheeler came in with a great reputation and not only lead Billericay to the title last season, but a further two trophies...
Since taking over in 2016 it cannot be questioned what Tamplin has managed to achieve. However, it has been a continued drama. Hopefully, for all of the hardcore Billericay Town fan's sake, I hope if he does go through with selling the club he leaves them financially stable. So many times before when a rich benefactor leaves a club, they can't recover.