Billy Sharp: Sheffield United's Terrific Talisman
Certain players will always carry a special link with a club. Steven Gerrard and Liverpool, Francesco Totti and Roma and in League One, Billy Sharp and Sheffield United.
This is Sharp's third spell with The Blades and in the summer he was given the captaincy by current Manager, Chris Wilder. Sheffield United's no. 10 said he was delighted and proud to captain the club and this action expressed how highly he is valued, both as a player and a leader.

The 31-year-old is a natural goalscorer and has been the main man for his Sheffield United side this season. In the league, he has found the net 26 times in 36 games and provided five assists. The next highest goalscorer at the club is Kieron Freeman with seven goals and this emphasises how much Sheffield United rely on Sharp.

The majority of the striker's goals come from inside the opponent's box, although he is more than capable of shooting from long range. His strengths are certainly his positioning and finishing and he is one of those players who always seems to be in the right place at the right time. As well as being a fox in the box, Sharp is an efficient penalty-taker and usually has a cool head when taking spot-kicks.

On Tuesday night, Sharp scored two and got an assist in a 3-2 win away to Oxford United. This leaves them in pole position to finish top of League One as they are eight points clear of Fleetwood Town in second (although they do have a game in hand).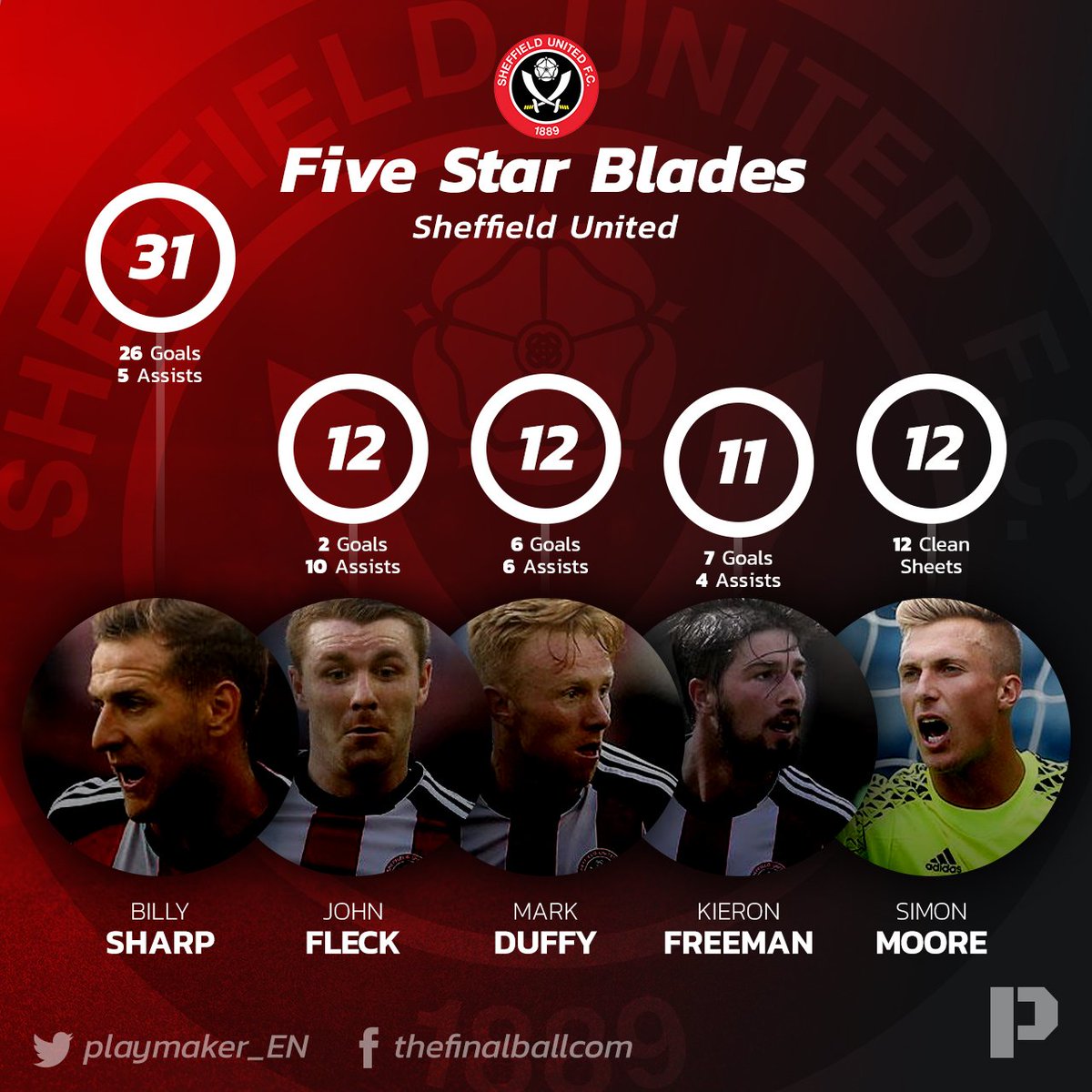 It has been ten years since Sheffield United were in the Premier League and with the massive ambition and following the club have, they will definitely target a return to the top flight. Assuming they get promoted this season; they will find it tough to be as formidable in a very competitive league. With so many teams battling to reach the Premier League, the Blades main focus next year will be stability in the league and improving their squad so they would be able to conjure a push for promotion in the near future.
Another bonus of promotion this season would be the potential of the
Sheffield
derby. This is not guaranteed because Sheffield Wednesday are pushing for promotion themselves and currently occupy the last play-off place in the Championship. Should the two teams be in the same league next season, fans will undoubtedly relish the opportunity to watch their sides battle it out for the points and the bragging rights.
After his superb form this season it is inevitable that a number of Championship sides will try to tempt Billy Sharp away from Sheffield United in the summer. At the moment he is six goals ahead of the next top goalscorer in the league and is showing no signs of stopping. It is highly doubtful that Sharp would want to leave because he clearly has a special relationship with both the club and the fans.
In a time where club loyalty is rare, it is refreshing to see the kind of connection that Billy Sharp has with Sheffield United. With a few more years left in his playing career, I am sure he would want to stay at the club that is close to his heart and help them reach the top flight of English football once again. For now, Sharp must stay fit and continue to find the back of the net if he wants Sheffield United to be crowned champions of League One.