Book Review: Faith of our Families
Faith of our Families is a comprehensive dive into Everton's rich history
'If you know your history' is a phrase that's common among the supporters of Everton Football Club. Having that knowledge about days gone by is something that Toffees fans pride themselves upon.
Some of it has to do with the club that resides across Stanley Park, reminding their global fan base that the history books extend beyond when their adopted club started winning trophies. You only have to listen to a particular favoured song to understand that part.
More importantly, it is about knowing the club. There has been plenty of success, failure, trials and tribulations at Goodison Park over its 140-year existence. Knowing it helps you to understand what the club is all about. You cannot be a part of Everton without learning what it has been through.
History, though, can sometimes be a little bit distorted. The winners write it, after all. That's where Faith of Families, from writer James Corbett and de Coubertin Books, comes in...
There is no more extensive history of Everton Football Club than this. The twist is that the people who experienced it are the ones telling this tale. Those people who were there, who heard the conversations, experienced the ups and downs and formed an integral part of this club's long history.
"More than 200 people – players, managers, directors, chairman, officials, supporters" have been interviewed according to the introduction and it's easy to believe. All the famous faces have had their say. Think of your favourite Everton character from years past and they are in here. The legends such as Howard Kendall, Joe Royle, Neville Southall and Colin Harvey are included. So too are the likes of Leon Osman, Tony Hibbert and David Moyes.
As a result, this is a book that has something for every generation of fan. Your grandparents will relish reading about the Everton of old and the Holy Trinity. Your parents will lovingly remember the heady days of the 1980s when Everton was the best team in the land under Howard Kendall. Even the dark days of the 1990s and early 2000s make for fascinating reading when you discover what was going on behind the scenes.
Indeed, open this book at any point and there will be a delectable piece of information or a gem of a quote waiting for you. It is the look behind the curtain that makes it all the more fascinating. This is history you remember, but with the information you were never aware of. Your perception will be added to and potentially distorted.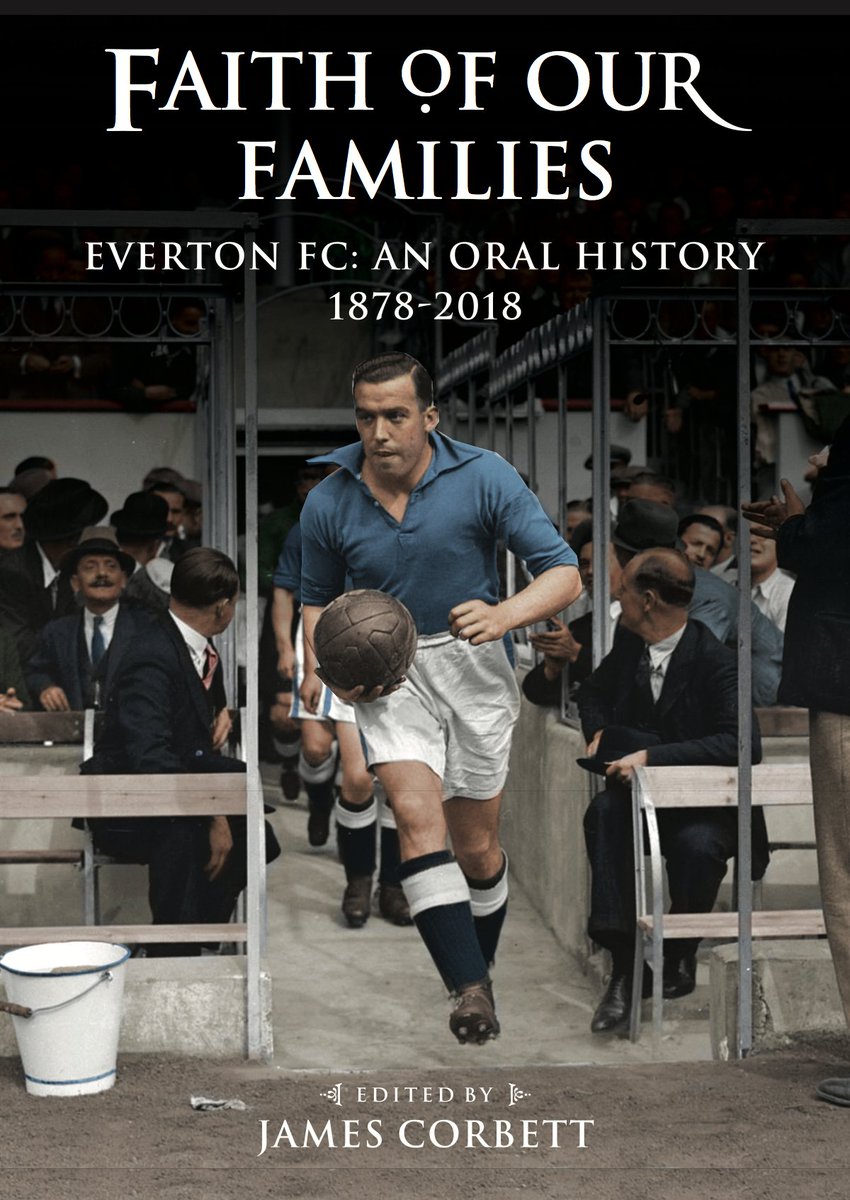 For example, the tale of how Alan Ball, the Golden Vision, was somehow allowed to leave is not only absorbing but also a little heartbreaking. That is mirrored in the story behind Duncan Ferguson's departure. That is a story with many facets and versions. You, the reader, are left to decide who you truly believe.
Reading about the success of the 80s is a must. Not only does it cover how Kendall built that side and developed them into champions; but also the slow decline that followed as a result of the Heysel disaster and ban.
Hillsborough is also in here, which may come as a surprise to some. However, while that dreadful day focused on Liverpool FC it was one that affected the whole city. Reading how Everton players, managers and fans learned of the terrible news and the consequences of it is at times a difficult read. It is a necessary one, though. One that gives you insight into an event and the far-reaching effects it had all across Merseyside.
Indeed that event and how this book covers it encapsulates what it is about. It is the history that you remember but with added information and a new perspective.
It's what makes this book such a fascinating read. This Christmas, if you're looking for an ideal gift for the Evertonian in your life who loves to know their history then look no further. James Corbett and de Coubertin books have served up a treat.