Book Review - Fixing Sixty Six
Background image: Tim Flower.
30th July 1966 – The most joyous day in English sporting history. Memories of England's World Cup triumph are as vivid today as they were 55 years ago as the Three Lions, thanks to Geoff Hurst's glorious hat-trick, beat West Germany 4-2 at Wembley - the home of football.
The image of Bobby Moore perched on his teammate's shoulders with the Jules Rimet trophy held aloft will live forever. England were champions of the world.
It was the perfect day. In front of the queen, a euphoric, passionate home crowd and the patriotic millions watching at home. But for one man, Mirror journalist, Harry Miller, the feelings were different. Harry had dreamed of this moment all his life but now Harry felt nothing.
Title: Fixing Sixty Six
Author: Tim Flower
Publisher: Talk About Productions
Date Published: 2019
Available at Amazon
Miller was a working-class man from the industrial heartlands of Northern England. A hard-working family-man earning his crust as a sports hack on Fleet Street. It was on one assignment, reporting on another mundane midweek international, that deep in the bowels of Wembley Miller's life would change forever.
Tasked with delivering operation Jules Britannia, Miller was thrown into the murky world of politics and a life of secrecy and espionage. Harry's 'James Bond' moment came deep in the corridors of number 10.
As Jules Britannia unravels it becomes increasingly apparent that England was destined to win in '66, the shocking revelation that the World Cup was fixed. The evidence is compelling as, working in collusion with a British dominated FIFA, home advantage is maximised and referee appointments fixed.
With this backdrop, author Tim Flower looks at the facts.
Brazi,l the defending champions and clear favourites exited at the group stages, with superstar Pele, having been kicked out of the tournament by opposition brutality. Then in the quarter-finals Argentina's influential captain Antonio Rattin was controversially sent off by the West German referee, while England's physicality was largely ignored.
Uruguay, another favourite, went one worse, they had two key men dismissed, this time the ref was English, and again a Latin American nation crashed out of the World Cup.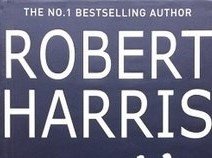 Then there was the most famous of footballing controversies. Did Geoff Hurst's extra-time strike cross the line? It did according to the most important man on the pitch, Soviet linesman, Tofiq Bahramov.
These events all happened and England's football was often bland with 'Ramsey's Robots' missing star striker Jimmy Greaves, but was it fate, our name on the cup or did Wilsons Labour government and the foreign office lend a significant helping hand?
Miller certainly had more questions than answers. He was a journalist who reported in fact, but now his focus is on propaganda. To tell the people what they want to hear. The influence of the media is a topical issue today and is explored in 'Fixing Sixty Six', examining how the government and its spin doctors used the press to manipulate and control the public, arousing passion and hysteria for its political means.
Fixing Sixty Six is also a fascinating window into Britain in the swinging 60s. The social demographics unrecognisable today, where discrimination was rife. Where the women's place was at home with the children and the men breadwinners. This was Miller's world, in the old press-gang days at Fleet Street where smoke, drink and closely guarded sources rule.
Britain in the 60s was struggling to cope with post-war economics and it's falling on the world stage. But there was also a sense of arrogance and superiority. As well as those British values of hard work and fair play – Ethics that make the accusations of wrongdoing at the World Cup all the more intriguing.
One of Fixing Sixty Six's strengthens is the number of strong characters from both ends of the social spectrum. There's Miller's opinionated ex-docker dad and the pompous bully 'The Fox'. Then there is Rita the attractive secretary with whom he becomes infatuated with and finally, his strong-headed, passionately independent and secretive wife Nel, who Harry struggles to keep his secret from as he becomes caught in a spiral of lies.
It all makes for many sub-plots that makes this book difficult to put down.
And what of Miller, for years his silence bought by the official secrets act, now an old man in 2016 he looks to spill the beans before his story goes to the grave.
It's not often that you find a football book based on fiction but Flowers, in his first novel, has achieved this with success. Fixing Sixty Six appeals way beyond the football fraternity. It's also very relevant. It may be set in the 1960s but political turmoil, xenophobia and the role and immoral behaviour of the media manipulating and influencing the population. Feelings and emotions that is all very 2020.
Football is littered with tales and rumours of corruption but these are always overseas in far-flung corners of the globe. But not in England. Not 1966 surely….