Book Review - The Long, Long Road To Wembley
The author of The Bromley Boys, Dave Roberts, is back at it again this time with The Long, Long Road to Wembley...
It started with a photo. An old black and white image of bygone days. A window into Bromley FC's history when, on a glorious day at Wembley in 1949, Bromley lifted the FA Amateur Cup. That day, they became kings of non-league football.
Hanging by the old tea hut at Hayes Lane, it became etched into the memory of a young lad who had just started to follow his local team. For Bromley FC super-fan, Dave Roberts, it triggered a dream that one day, he too would see his beloved Bromley triumph at the home of English football.
Title: The Long, Long Road to Wembley
Author: Dave Roberts
Publisher: Unbound
Date Published: 2019
Price: £9.99
Available at bookstores in the UK and online
The Long, Long Road to Wembley tells that story in Roberts own unique style. It's a heart-warming yet comical tale about supporting a team in the lower regions of English Football - light-years from the bright lights and global domination of the Premier League.
Roberts creates a feel-good factor that will appeal to fans of all clubs at all levels. He also captures, brilliantly, the very essence of being a football fan. The obsession, loyalty and a sense of belonging. The emotional attachment with the fluctuation from sheer joy to utter despair from hope to agony. Then there are the quirks. The match-day routine, little rituals and superstitions that are all part of being a football follower.
The reason Roberts is so competent at defining us, the fans, is that he is one. Football and specifically Bromley FC is in his blood. Such is his devotion that The Long, Long Road to Wembley could easily double as his autobiography.
It's 50 years, man and boy, invested in Bromley and the book is presented in two parts. The first covers an adolescent Roberts finding his feet in the world as he comes to terms with fashion, music, forming friendships and chasing girls - all with hilarious consequences I might add.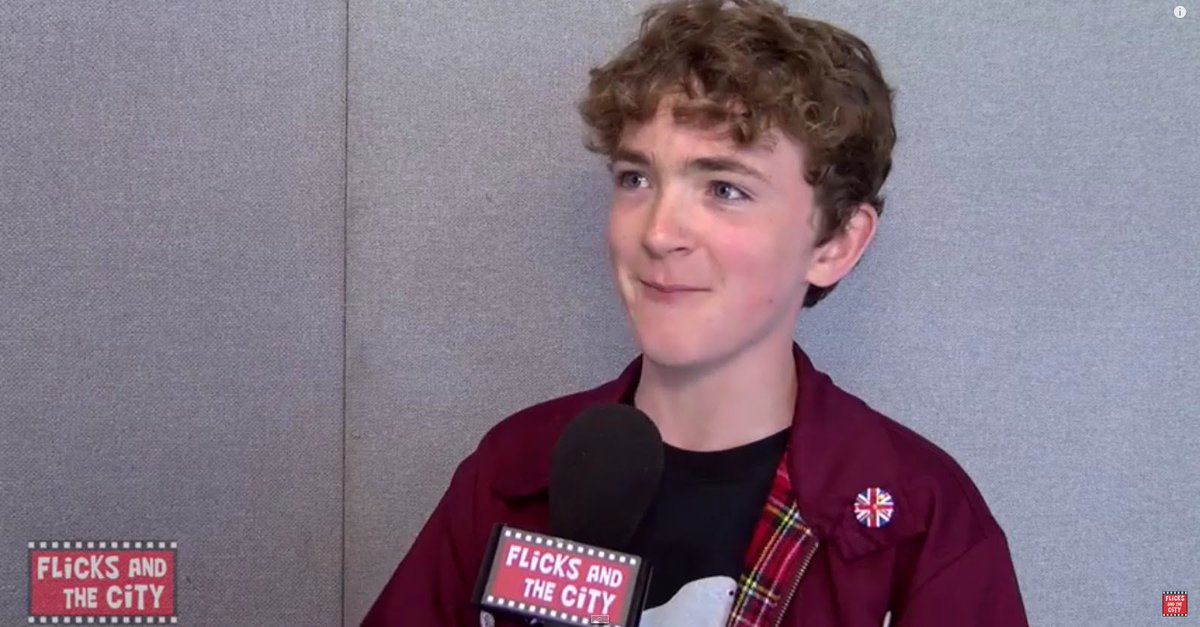 This young man, Brenock O'Connor (Game of Thrones), will be playing young Dave Roberts in The Bromley Boys film. Shooting starts next week.
https://t.co/uQWBFHRqPu
In part two, he's grown up, married and living overseas. The one connection to both sections and a central theme throughout the story is his passion for Bromley and the non-league scene. It's an intriguing and often overlooked part of the English game as Roberts delves deep into the football pyramid.
He talks of the incredible demands on players and fans alike, in a league where budgets are pitiful and facilities basic. But also of dedication and closeness, where you are on first name terms with your fellow fans and most of the first-team squad. It's a level where there are friendliness and self-appreciation with rival fans. Its football in its purest and simplistic form.
However, this isn't to say that intensity and passion are missing at this level. If anything it's even stronger, as evident during the chapters covering Bromley's long-awaited cup-run that concludes at Wembley where Roberts finally fulfils his dream. The enormity of the occasion is not lost, as from Blyth to Workington and Spennymoor to Gateshead, it's a cup run full of excitement and tension. Drama at its very best with an unexpected but brilliant twist at the end.
As Bromley make the 2018 FA Trophy final, you can't help but feel elated for Roberts as you have lived and breathed his life journey. How he had suffered as a youngster as his team consistently let him down and then, as an ex-pat, the difficulty of following them from afar. You will genuinely warm to his fellow 'Lillywhites' and be touched by many affectionate moments that he refers to such as the reunion with his dad and his return to Hayes Lane after many years away.
Roberts is a football fan that happens to be a talented writer. His third book, 32 Programmes, was shortlisted for the William Hill Sportsbook of the Year, while his second one, Bromley Boys hit the big screen in 2018.
The Long, Long Road to Wembley maintains those high standards that Roberts, the author has set. Its release in 2019 does not mark the end of the journey, in contrast, Bromley are currently enjoying their best season ever. They currently sit 4th in the National League with promotion to the Football League, for the first time in their history, a real possibility. They could get there via the play-offs which will mean a quick return to Wembley for Roberts.
I for one will be watching their progress with interest.