Borussia Dortmund must retain Michy Batshuayi beyond this season
Despite having played only two games for Borussia Dortmund, Michy Batshuayi has made a big impression since joining on loan from Chelsea. The Belgian demonstrated his talent to the Bundesliga in nine days, perhaps to a greater extent than he did the Premier League during 18 months.
After failing to impress at Stamford Bridge, scoring only 7 goals in 32 league games, Batshuayi looks far more comfortable in a Dortmund shirt. His mind is now at ease. As well as knowing he's a guaranteed starter, he has the trust of his new teammates and manager.
The opposite was true at Chelsea. Antonio Conte showed little faith in the striker. When he did, Batshuayi seemed disconnected. He was always a backup option, mainly used in cup competitions. Earning a place in the starting eleven became increasingly impossible.
Although he has a big task to fill the hole left after Pierre Emerick-Aubameyang's move to Arsenal, Batshuayi got off to the best possible start for BVB. He looked lively up front in his debut, scoring a brace during a 3-2 victory over Koln. The former Marseille frontman then added to his tally the following game against Hamburg on Saturday.
Dortmund must start searching for Aubameyang's long-term replacement. The German giants should do the smart thing and try to sign Batshuayi permanently. Who better than a player set to have over three months experience with the team come the season's end?
Chelsea remain adamant that Batshuayi won't be sold. Dortmund, however, can explore the possibility. Even though the loan deal does not have a buy option, a fee could still be agreed before the summer.
In Alvaro Morata and Olivier Giroud, Chelsea already possess two high-profile strikers. Batshuayi isn't needed. If the Blues require a third-option up top next season, it will be provided by Tammy Abraham's return from Swansea City.
Selling Batshuayi would also help Chelsea recoup some of the £33 million spent to sign him in July 2016.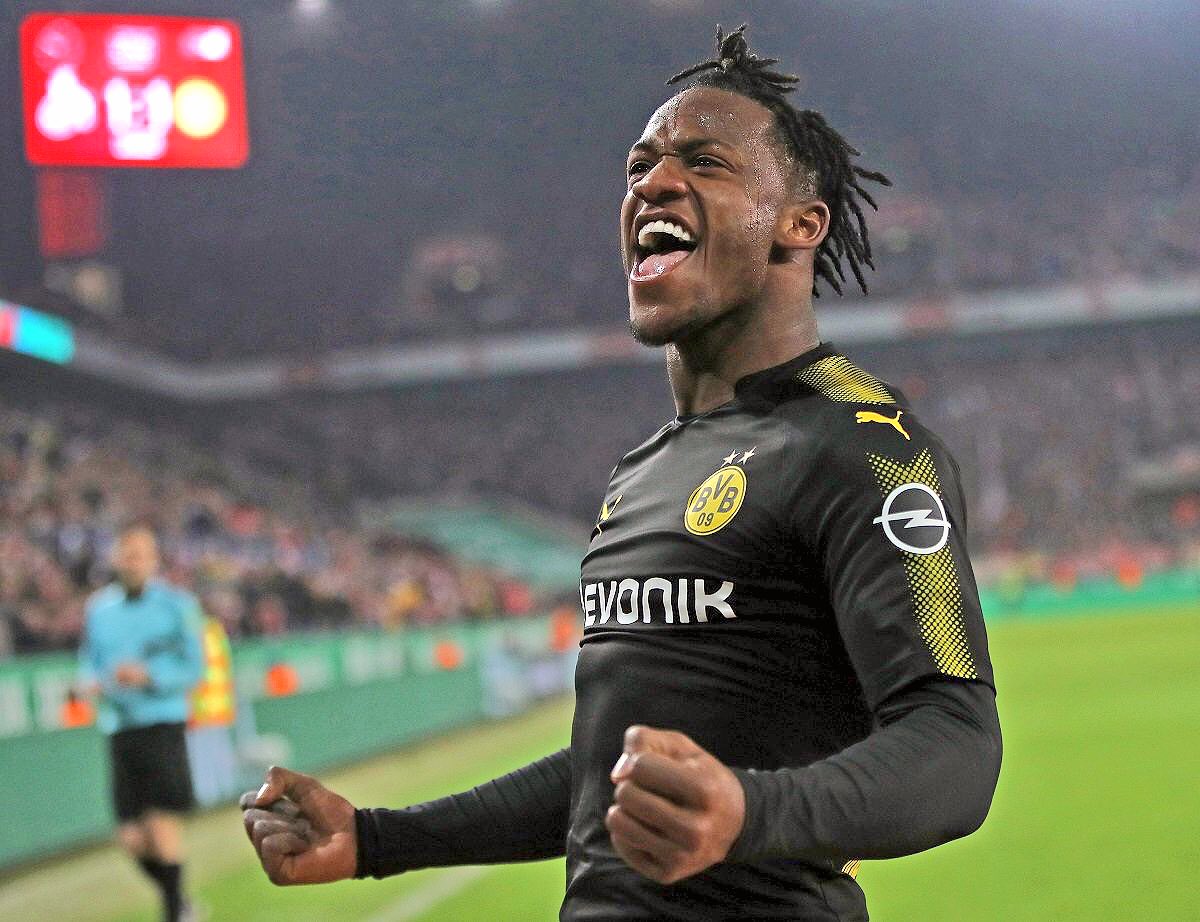 Having found the net three times in his first two games, Batshuayi is proving the doubters wrong at Dortmund. Although maintaining his current pace will be difficult, he is likely to continue producing more at Signal Iduna Park than he managed in the Premier League.
If BVB and Chelsea can agree to a permanent deal, it would prove beneficial all around.
Batshuayi must continue his impressive performance over the coming months to earn a spot in Belgium's 23-man squad for next summer's World Cup. He needs game time to compete against forwards such as Romelu Lukaku, Christian Benteke and Divock Origi. Dortmund, a side with a void to fill in the attack, will offer valuable minutes. Chelsea, meanwhile, can turn to younger in-house strikers to cut the wage bill.
With Michy Batshuayi's future looking uncertain, showing he's the long-term solution to lead Dortmund's attacking line is the next step.